Games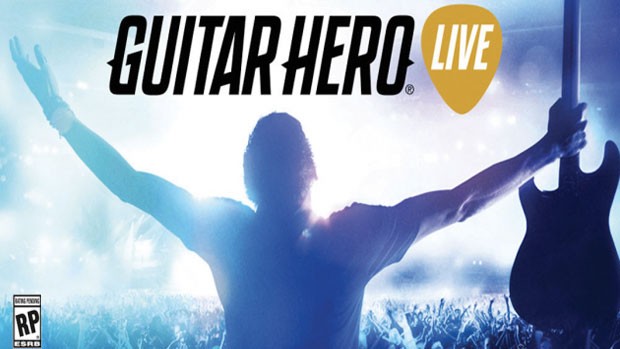 Published on November 19th, 2015 | by admin
Guitar Hero Live Announces Rival Sons Playable Music Experiences and More
One of the biggest innovations of Guitar Hero Live is the ability to record live concerts, note-track the footage with the trademark Guitar Hero gameplay, and then put the video in-game to be playable in just a matter of weeks. Today, Activision is once again delivering on that promise with another set of live, playable music experiences featuring performances by Rival Sons. 
Rival Sons, a rising rock band from Southern California, is currently slated to support Black Sabbath's world tour in 2016. They kicked off the official Guitar Hero Live launch party on October 20th at the YouTube Space in Los Angeles. This marks the first in a unique series of live performances that Activision will introduce to GHTV, supporting the platform as a continuously updated vehicle for music discovery. The band opened the event with three tracks, which are now playable in GHTV. The tracks are:
Keep On Swinging (Live)
Pressure and Time (Live)
Electric Man (Live)
Later this year, Activision will introduce more playable live footage from the Guitar Hero Live launch party, including tracks from Weezer and Grizfolk.
But that's not all. Additional music videos are now playable in GHTV today, including new tracks from System of a Down, Judas Priest and more, via two new premium shows: Lords of Metal and Pop Punk Perfection. The new tracks are:
Lords of Metal                                                                                                                                                                
System of a Down – Toxicity
Judas Priest – Painkiller
Bullet For My Valentine – Tears Don't Fall
Pop Punk Perfection 
Sum 41 – Fatlip
Four Year Strong – Just Drive
Tonight Alive – Lonely Girl 
Guitar Hero Live launched with hundreds of songs playable in GHTV, and new music will continually be added at no extra cost, giving fans access to a huge variety of music as the platform continues to grow.
Guitar Hero Live is available now on PlayStation 4 and PlayStation 3, Xbox One, Xbox 360, Wii U console as well as Apple TV, iPhone, iPad, and iPod touch. For more information, please visit http://www.guitarhero.com, www.facebook.com/GuitarHero, www.youtube.com/guitarhero, or follow @guitarhero on Twitter and Instagram.