Games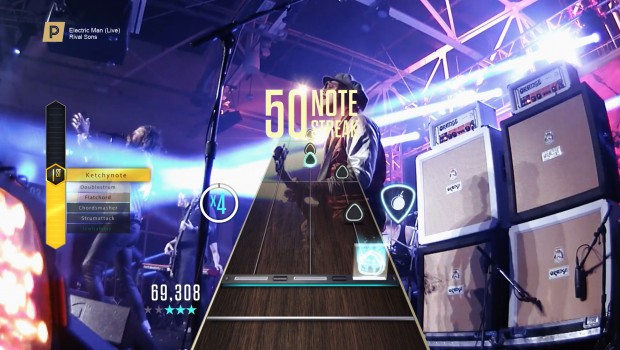 Published on March 17th, 2016 | by admin
Guitar Hero Live Adds Sounds From The Live Music Capital Of The World – Austin, TX And St. Paddy's Day Party Tunes
With SXSW in full swing in Austin, TX, Guitar Hero Live players can put their shredding abilities to the test today as GHTV Premium Shows brings sounds from the live music capital of the world, along with some St. Paddy's Day party tunes.
Fire up GHTV and give these a go:
Best of Austin
Puppy – The Great Beyond
Dilly Dally – Purple Rage
The Family Rain – What Are You Afraid Of? 
Austin Rocks!
The Gills – Rubberband
Worriers – Most Space
Lyger – Stroke
St. Patrick's Day Party
Flogging Molly – Drunken Lullabies
Two Door Cinema Club – What You Know
Ash – Burn Baby Burn
Guitar Hero Live is available on PlayStation 4 and PlayStation 3, Xbox One, Xbox 360, Wii U console as well as Apple TV, iPhone, iPad, and iPod touch. For more information, please visit http://www.guitarhero.com, www.facebook.com/GuitarHero, www.youtube.com/guitarhero, or follow @guitarhero on Twitter and Instagram.