Games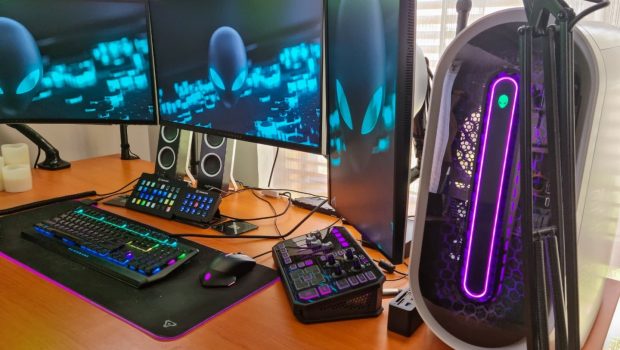 Published on June 10th, 2022 | by Byliner
Guided by gamers: Setting up like a pro @ximOpti
Alienware sits down with streamer ximOpti to discuss how to get the most out of your gaming setup
By-lined to Alienware
Gaming's popularity continues to grow, and it is not limited to one demographic. We're even seeing e-sports introduced into school curriculums.
But from kids who are just starting to dabble in the gaming arena, to the casual gamer, or a self-proclaimed connoisseur – everyone could use a little advice from the professionals on how they tackle setups.
With so many different gadgets and gizmos on the market, it can be overwhelming knowing where to look.
Alienware steamer, ximOpti, provides his top tips in how to get the most out of your gaming setup.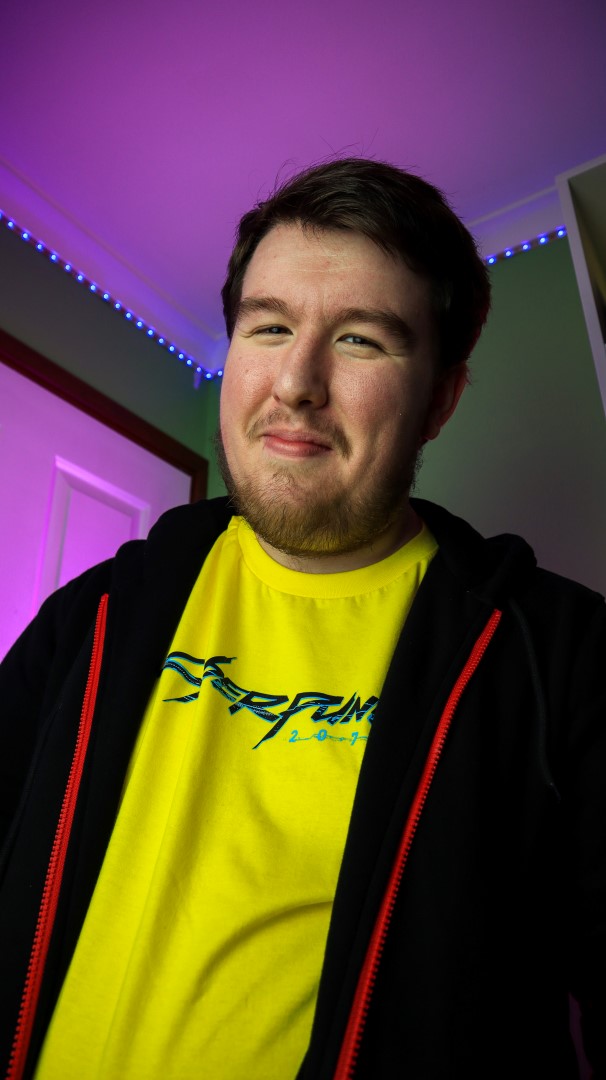 Where do you find inspiration for your setup? It is from family, friends, other streamers/gamers?
I get a lot of my inspiration from other streamers and gamers! I love seeing the various ways in which people have been able to make their personality shine through their setups.
How does your setup affect your gameplay?
If I'm not comfortable at my setup, I know it's going to affect my gaming experience. That's why when I've been designing my setups in the past, I've always asked myself the question; "could I see myself sitting here for hours gaming?".
For someone just getting into gaming, what do you consider the fundamental pieces of equipment or software to get you started?
Your PC is a fundamental piece of equipment for your setup. You'll want to work out what specifications you require to run the games you wish to play, and the software you need to run on the machine. Once you've worked out this stage, it's smooth sailing.
From there, working out the peripherals (mouse, keyboard, headphones) and monitor/s you want is your next step in creating the setup of your dreams.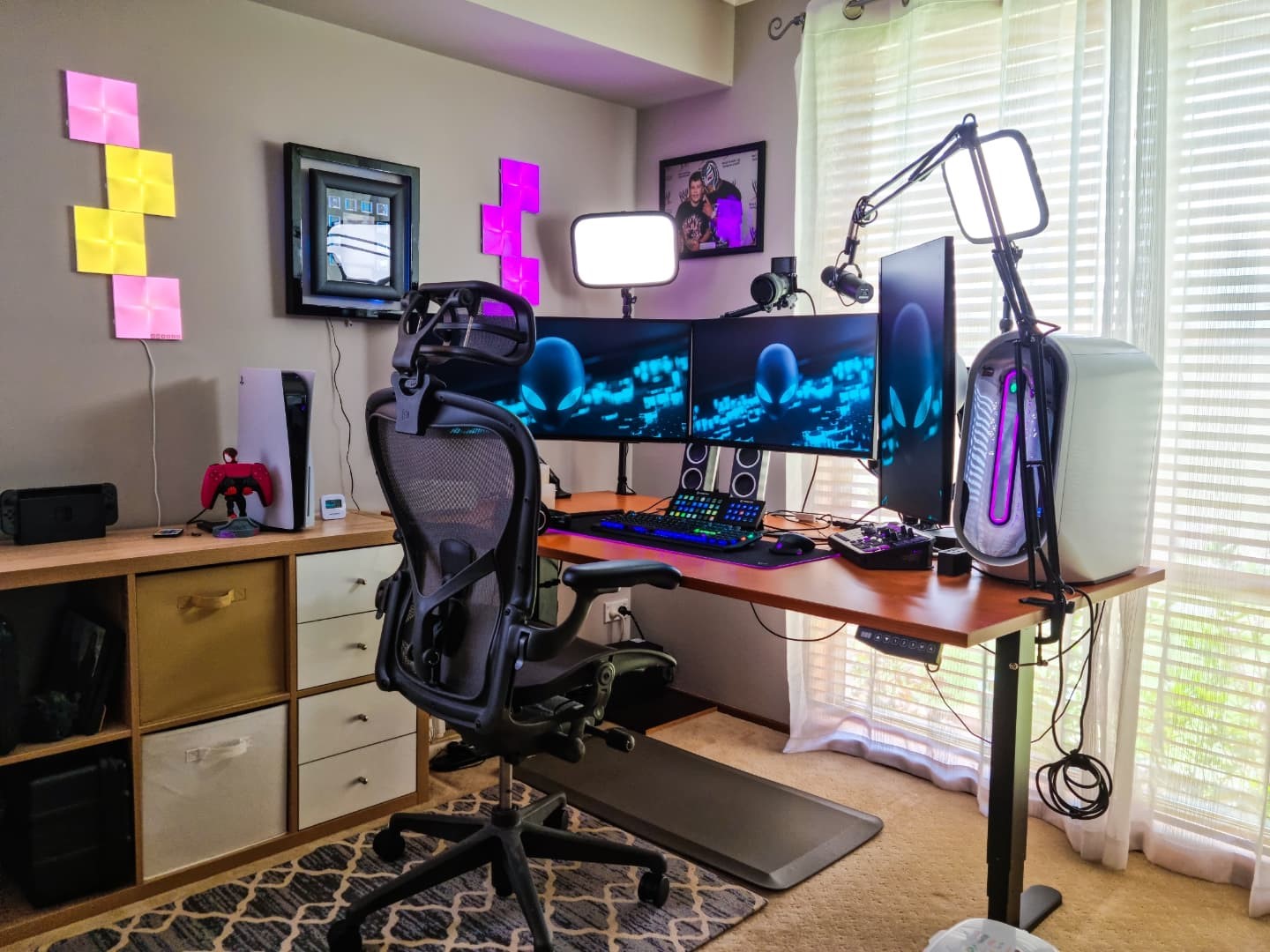 What do you consider your most important investment in your setup?
I believe the most important investment in a gaming setup, besides the PC, must be the desk. I've used so many different types of desks over the years in my setups, and they are a fundamental piece, that dictate so many other aspects. Investing in a good quality desk that you love, looks nice, and has a bit of room, is going to do amazing things to transform your setup.
How do you manage your cables? Do you have any tips?
Cable management is an often-difficult task, but it is a very rewarding one. I find having a cable management tray/box attached to the underneath of your desk to be one of the best solutions for cable management. Adding this into your setup, will tuck away many of your cables, giving a much cleaner appearance.
Is there an optimum monitor number? How do you take advantage of multiple monitors?
I believe two monitors generally to be optimum in most gaming setups. Two monitors are very practical, allowing you to have a screen dedicated to the game, and then another for your Discord or voice communications, or any other general things such as your browser. Two monitors will also serve you well if you plan on streaming or creating content, allowing you to have all the necessary software and windows on your screen, without taking away from the game. Not only are two monitors handy for gaming, it's also very practical for uses outside of gaming too, such as working or studying.
How is you posture when you game? Do you consider your gaming chair an important investment?
I consider the chair for your gaming setup to be one of the most important investments you'll make when building a setup. Over the years, I've used numerous gaming chairs, and have enjoyed using them, but I recently made the investment into an ergonomic office chair, which has been one of my best investments. While it may not look as "gamer" as gaming chairs do, these chairs have room for flexibility in colour, size, height, adjustments and more, to make you comfortable by truly supporting your back and body at your setup.
Where do you start when customising a setup?
The best place to start with your gaming setup, is your PC which is the heart and core. The PC's size, appearance and specifications will impact other areas of your setup such as space on your desk, how many monitors you can have, and if you're interested in getting a matching look, it will impact the colour scheme of your gaming setup.
Which part of your setup unsuspectingly impacted your gameplay the most?
I would have to say my standing desk has had a big impact on my gameplay. Prior to investing in one, many of my desks had always been quite low for me, which often meant I was hunched over to reach my keyboard and mouse. Now with my standing desk, a few quick button clicks and I can raise or lower the height to something more suitable for what I'm doing.
How important are RGB lights to the entire rig?
RGB lights are something that I love in gaming setups, as it really allows you to add an extra element of personality to your space. Most RGB lights are customisable to any colour on the colour spectrum, meaning that you can easily setup a profile on them to match your aesthetic.
As a streamer, if I'm playing a game like Minecraft or Animal Crossing, I like having my lights on a cooler, calm colour like a blue. Whereas if I'm doing a horror stream playing Resident Evil, I love changing all my lights to be a dark and ominous red, to fit the mood of the game.
Why do gamers prefer mechanical keyboards over regular keyboards?
Mechanical keyboards are preferred for gaming as these keyboards have better performance than standard keyboards. The mechanical switches offer a better response time than traditional keyboards, which is much better for gamers who enjoy competitive FPS games.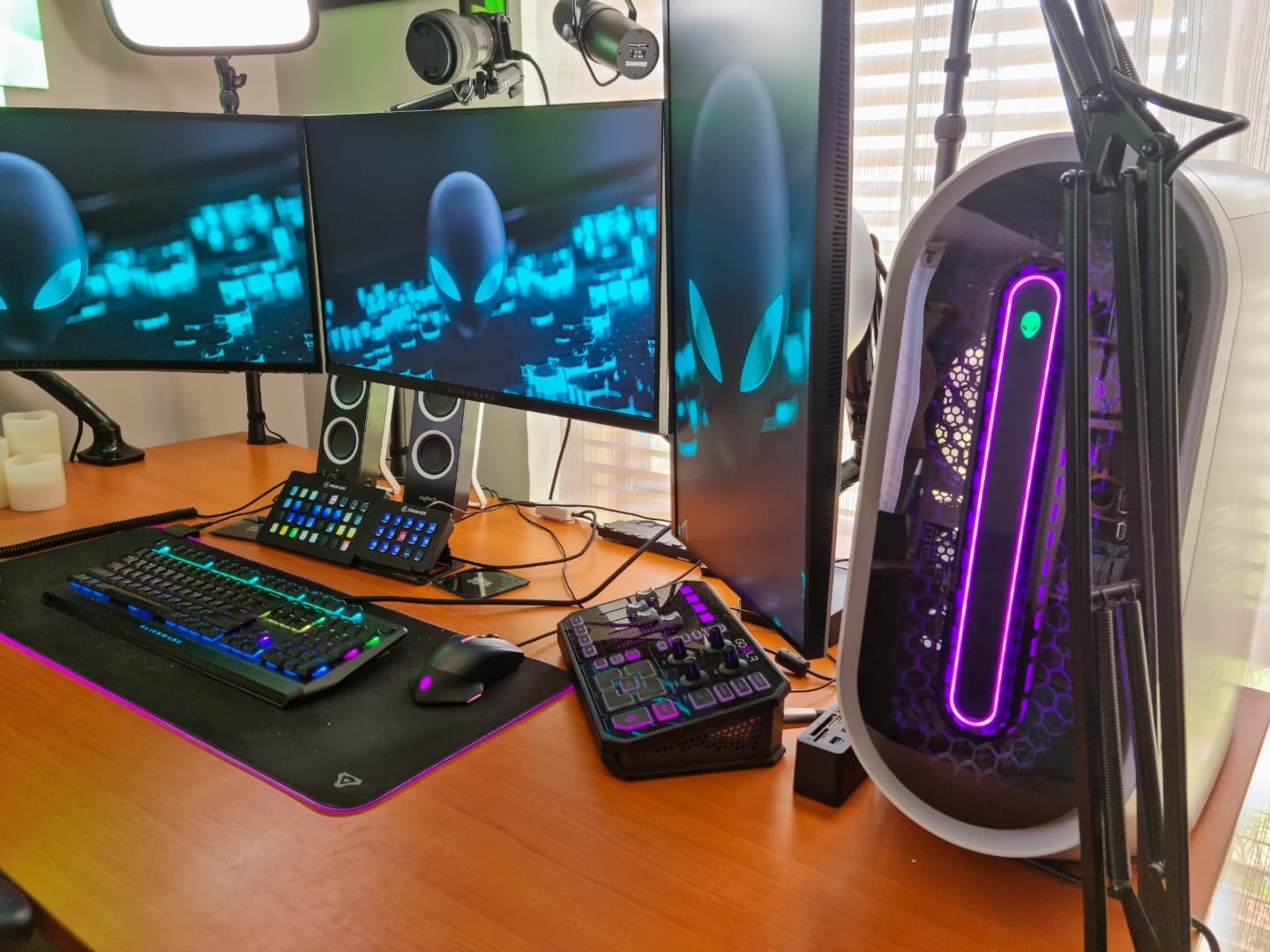 What is a crucial item for setups that deserves more recognition?
Monitor mounts deserve far more recognition than they get in gaming setups. Investing in a good quality monitor mount is going to allow you to move your monitors into any arrangement, to best suit how you game. Many monitors also come with cable channels to feed your monitor power and HDMI/DVI cables through, to further improve your cable management.
In what ways can gamers hack their setups? E.g what specs to prioritise with tight budgets?
For gamers, prioritising the processor and graphics card will serve you well when building a PC. These are the central elements that will have an impact on your FPS and graphics quality in games. Elements such as storage or RAM can be easily upgraded at a later point in time. Investing in a good quality processor and graphics card will give you a great start on your setup.
ximOpti can also be found on Twitter, Instagram and TikTok.