Games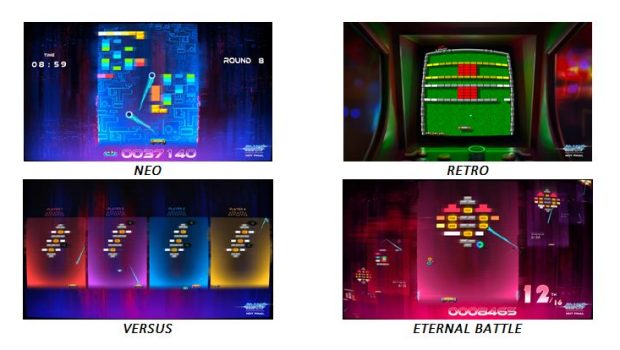 Published on June 12th, 2022 | by Adrian Gunning
Guerrilla Collective 2022: Arkanoid – Eternal Battle shows its gameplay in a brand-new trailer
During yesterday's Guerrilla Collective showcase, Microids unveiled the very first gameplay footage for Arkanoid – Eternal Battle in a brand-new trailer. Developed by French studio Pastagames, the game will invite players to discover or rediscover the iconic block breaker in a fully modernised and revamped version. Arkanoid – Eternal Battle is set to release in October 2022 on PlayStation®5, PlayStation®4, Nintendo Switch, Xbox One consoles, Xbox Series X|S and PC in ANZ.  Arkanoid – Eternal Battle will offer a cross play online multiplayer experience.
As a reminder, Arkanoid is an iconic arcade game developed by TAITO Corporation in 1986. When the mothership ARKANOID comes under attack, the small spacecraft VAUS manages to escape but ends up warped into another dimension. Wandering in an inter-dimensional labyrinth, VAUS must destroy blocks called "spacewalls" in order to defeat "DOH", the creator of the maze responsible for ARKANOID's destruction. Arkanoid – Eternal Battle marks the return of the emblematic block breaker game in a surprising, renewed version. The new gameplay trailer introduces the four game modes:
Retro: Teleport yourself in an old school arcade parlour back in 1986 and enjoy the original game like if you were there!
Neo: This solo mode expands on the classic gameplay with brand-new levels, a modern and stylish art direction & sounds as well as new unique blocks, bonuses, and effects!
Versus: Play locally with 2 to 4 players on the same screen!
Eternal Battle: For the very first time, 25 players can challenge each other online in an exclusive Battle Royale mode! Use your power ups to gain advantage and aim at the top score to be the last one standing and win the game!