Films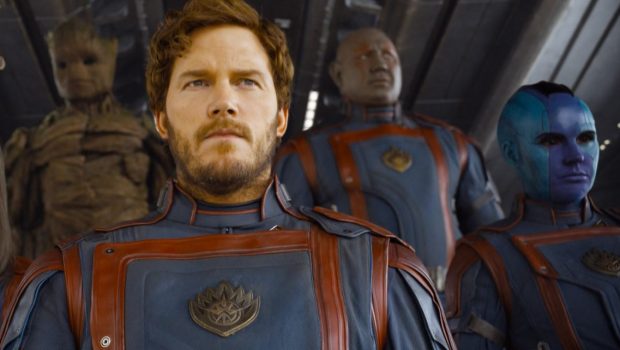 Published on May 29th, 2023 | by Curtis Mayfield
Guardians of the Galaxy Vol. 3 – Film Review
Reviewed by Curtis Mayfield M-H on the 15th of May 2023
Walt Disney Pictures presents a film by James Gunn
Written by James Gunn
Produced by Kevin Feige
Starring: Chris Pratt, Zoe Saldana, Dave Bautista, Karen Gillan, Pom Klementieff, and (the voice of) Bradley Cooper
Music by John Murphy
Cinematography: Henry Braham
Edited by Fred Raskin and Greg D'Auria
Running Time: 150 minutes
Rating: M
Release Date: the 5th of May 2023
If there is such a thing as a perfect ending writer and director James Gunn has come as close as a filmmaker has since Avengers: Endgame (2019). Concluding a beloved trilogy on a good note is no easy feat for mere mortals but Gunn and co are up to the task. Just ask the countless filmmakers that created two thirds of a perfect trilogy but fumbled the final stretch. The Godfather Part III (1990), Spider-Man 3 (2007), and The Dark Knight Rises (2012) are all decent efforts but were shunned by fans as sore points in their respective series. Hell, even MCU fan favourite Taika Waititi managed to have his winning formula implode in on itself with last year's Thor: Love & Thunder. After a few lacklustre entries into the Marvel Cinematic Universe recently the Guardians of the Galaxy are back to save the day as well as the MCU with a story focused on Rocket (voiced by Bradley Cooper) and his past traumas. Be warned this is not a movie for young children.
With a series of flashbacks, we see how Rocket become a walking, talking racoon with hyper intelligence and a love for building weaponry through wicked science experiments at the hands of High Evolutionary (played by Chukwudi Iwuji), Marvel's best villain since Thanos. The less said about Rocket's story the better, as it is more touching to watch it unfold on the big screen. The other Guardians are present with Star Lord (Chris Pratt), Groot (Vin Diesel), Drax (Dave Bautista), Nebula (Karen Gillian), and Mantis (Pom Klementieff) all accompanied by their own satisfying journeys. Gunn proves himself a master juggler by giving each character an arc and a conclusion that both wraps up the hero's stories while also leaving room for potential additional adventures. Gamora (Zoe Saldana) is back from the dead from Infinity War's dramas. Zoe Saldana proves how good of an actor she is by playing a different version of Gamora than we're used to seeing. New additions to the Guardians and Marvel universe include Cosmo the space dog with physic powers who is voiced by Borat's breakout star Maria Bakalova, the breakout star from Borat Subsequent Moviefilm (2020) along with Will Poulter's hilariously naïve and powerful Adam Warlock, a golden god who is newly born into the world.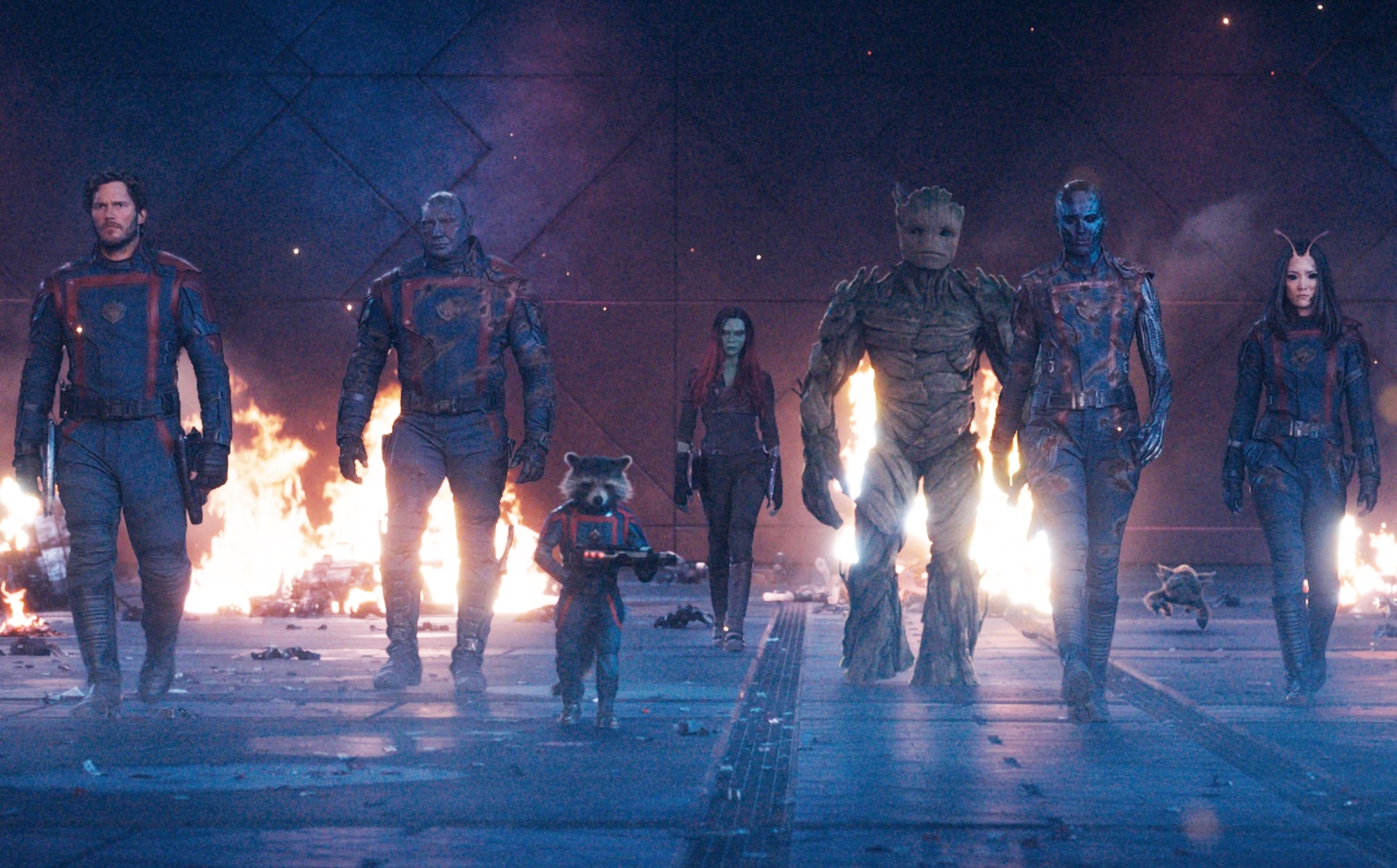 It wouldn't be a James Gunn affair without a killer soundtrack adding to great action set pieces. Unlike the first two instalments, Vol. 3 starts off with a sombre tone with Radiohead's Creep playing as a melancholy Rocket walks around Nowhere, the planet the Guardians now protect and call home base. Evidently, Guardians of the Galaxy Vol. 3 is definitely not for younger kids as the series seems to have grown with the original fan base. Some scenes feature CGI animal cruelty as well as Gunn's imaginative and sometimes gross vision. One scene features the Guardians breaking into a facility that is made of gross fleshy material, which is actually fun to watch.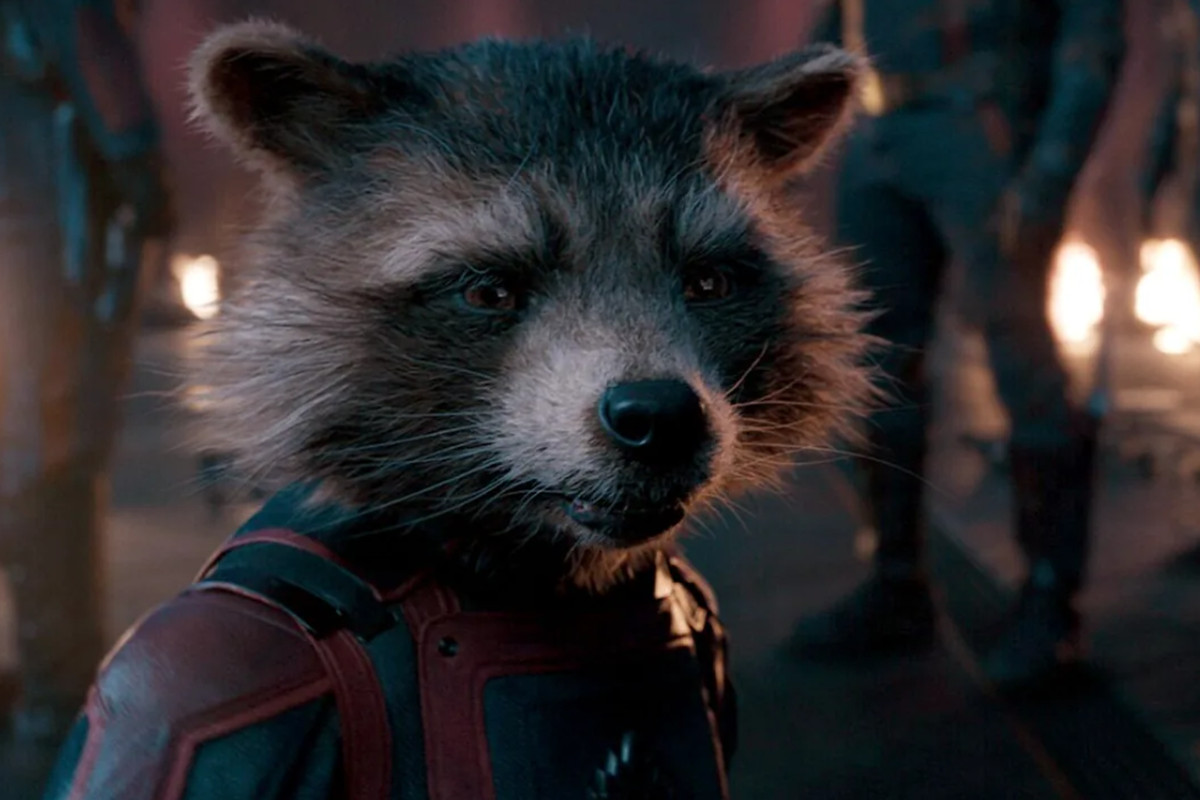 Speaking of CGI, it seems like Marvel have done the right thing and allowed Gunn's near perfect movie to have a decent special effects budget (unlike this year's disappointing Ant-Man and the Wasp: Quantumania) with beautiful worlds being put on display and other human/animal hybrids featuring on Counter-Earth, a planet imbedded into Marvel comics lore. The movie does not shy away from using practical effects either with a reported record-breaking use of prosthetics. Guardians of the Galaxy Vol. 3 is a must-see for Marvel and sci-fi fans alike and proves that good things come in threes.
Summary: Guardians of the Galaxy Vol. 3 is a must-see for Marvel and sci-fi fans alike and proves that good things come in threes.