Films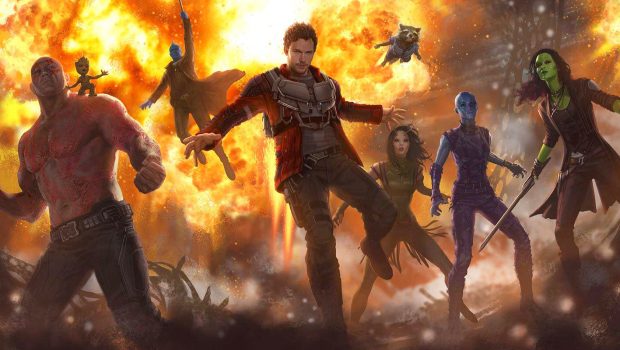 Published on April 24th, 2017 | by Conor Bromhead
Guardians of the Galaxy Vol. 2 – Film Review
Reviewed by Conor Bromhead on the 21st of April 2017
Walt Disney Studios presents a film by James Gunn
Produced by: Kevin Feige
Starring: Chris Pratt, Zoe Saldana, Dave Bautista, Vin Diesel, Bradley Cooper, Michael Rooker and Kurt Russell
Screenplay by: James Gunn
Music by: Tyler Bates
Edited by: Fred Raskin and Craig Wood
Running Time: 136 mins
Rating: M
Release Date: the 25th of April 2016
Taking a wide view, I find myself underwhelmed with the monolithic Marvel cinematic universe—an unpopular opinion maybe—but looking at each movie in isolation they are just good enough to win me over and just unique enough to stand apart. The exceptions to this are the Thor movies—because they are crap—and Guardians of the Galaxy because it was amazing. Of everything Marvel churns out, that plucky sci-fi from 2014 had the best characters, the best humour, and the best action of them all. While Guardians of the Galaxy Vol. 2 doesn't quite recapture the initial spark of its predecessor it does however manage to avoid many of the pitfalls from Marvel's ever-expanding line-up of sequels.
Vol. 2 picks up a few months after the first movie's end; now an established team the Guardians are continuing with their promise to do a bit of both good and bad. Rocket the genetically modified raccoon, the overly literal Drax, the relatively level-headed assassin Gamora, and reborn sentient tree Baby Groot are back and led by 80s-born Earthling Peter "Starlord" Quill. Walkman in hand and set to a killer soundtrack, Vol. 2 follows up on the original's biggest loose end: the identity and whereabouts of Quill's father. Where the first movie had friendship at its core this sequel focuses on family, both between the Guardians themselves and Quill's relationship with his real father Ego and surrogate father Yondu. Vol. 2 takes aim at a broader emotional scope than the original and for the most part succeeds with a few heartfelt key moments, all while maintaining the signature action and humour.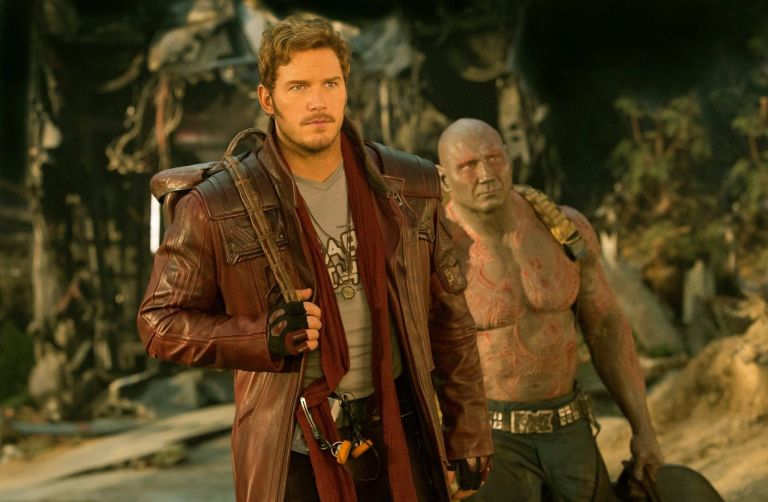 Vol. 2 has also upped the ante considerably on the action front. Everything looks both spectacular and visually inventive; one scene even adopting the trippy properties of Doctor Strange (2016). If you choose to see it in 3D some set pieces will appear overly tiny but the effect undoubtedly bolsters the fantastic opening action sequence.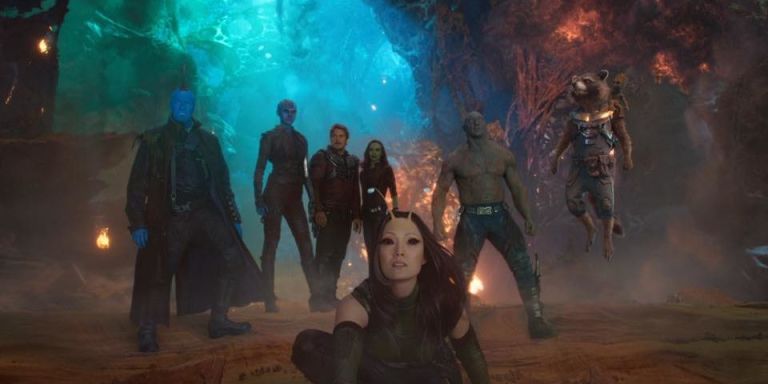 The action sets a high bar but it's not even the strongest suit of Vol. 2, that would be the comedy and overall style. Here it is still a cut above the other Marvel offerings and far above most comedy movies despite devolving into familiar quip territory, with lines such as "perhaps this isn't the best time to have this conversation" being uttered once too often. The first movie did such a great job of introducing the varied characters in charming and funny ways. Vol. 2 does an admiral job of maintaining the characters and style, even having the best moments of the two, but meeting them for the first time was just more special. It's a shame more time wasn't diverted from the action and into characters and humour. Another overblown foray into a climax where characters fly around punching each other at supersonic speeds could have been replaced with the movie's strongest jokes that were far from exhausted, like the awkward interactions of socially inept aliens or their misappropriation of Earth culture—just wait for Mary Poppins.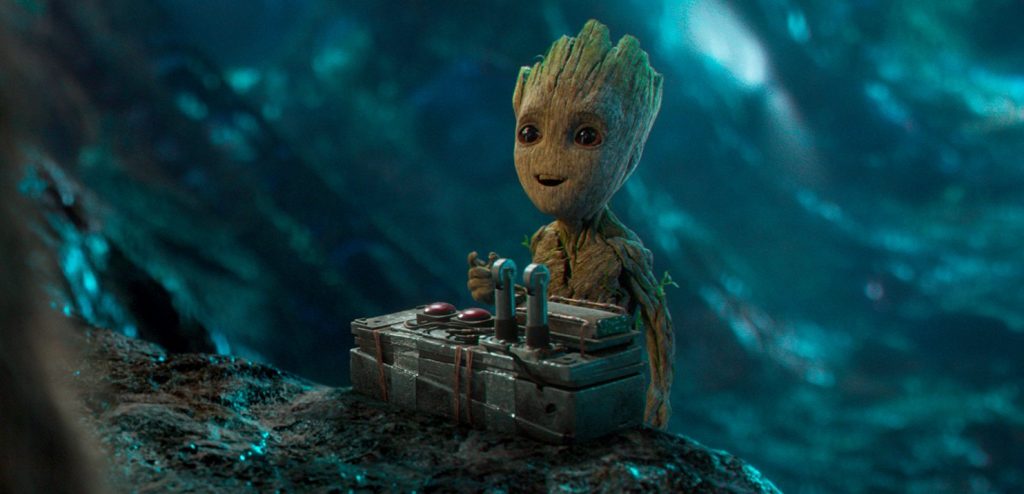 A frequent complaint about Marvel sequels is that they can feel redundant in the wider fictional universe; this movie is no exception and that's a good thing. Even with the huge ensemble cast it manages to be self-contained. Throwing out more hooks linking it with the Marvel of Earth would have just pushed it over the line to being a cluttered mess. I have no doubt dozens of Easter eggs slipped by me that only those super comic book nerds will notice but I find it unfortunate that this is the final time Guardians can exist entirely as a separate entity. If you're one of the people who are more familiar with the next ten years of this franchise than the previous ten years of your own life then you'll know what I mean. Also, the original Groot is better than Baby Groot, there I said it.
Summary: It doesn't recapture the original's spark but it maintains momentum, it's visually spectacular, stylistically slick, and undeniably funny, making for top Marvel material.