Comics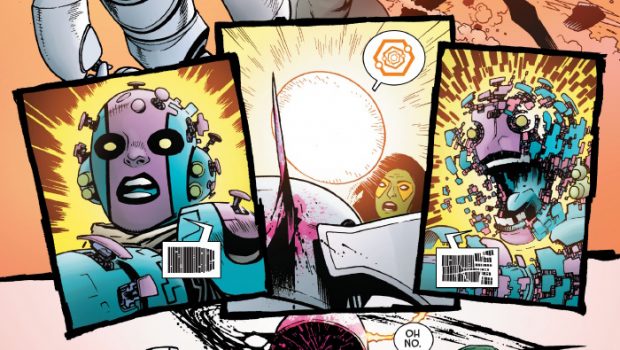 Published on May 29th, 2023 | by Tim Chuma
Guardians of the Galaxy #2 Review (2023)
Summary: While not following the plot of the films at all this is an interesting seperate story as part of a larger storyline. Worth a look if you want to spend more time with these characters.
The Guardians of the Galaxy are in the middle of a civil war, but this time they are not looking at profiting off it. Peter Quill and Mantis go off to negotiate with one side and Gamora and Nebula with the other. Things go south and they end up just stealing the Mysterium one of the sides was using to fund their troops and the other side lets them.
This is quite different to the movie storyline which seems to be its own thing again. Groot has now become a world-destroying threat and Rocket Racoon is nowhere to be found. Everyone else seems pretty much the same at this point.
I liked that Peter Quill was supposedly the rational one in this story but the other members of the crew had a plan-B they had ready to go if things did not work out.
I recommend this one if you are a fan of these characters or enjoyed the movies and want to read more of the same story.
Comic details:
Writer: Jackson Lanzing, Collin Kelly
Penciler: Kev Walker
Cover Artist: Marco Checchetto
Publisher: Marvel
Published: May 17, 2023