Games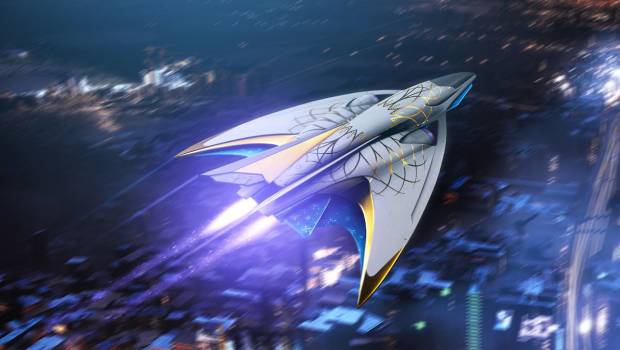 Published on April 16th, 2021 | by Alex Novus
GUARDIANS COMPETE FOR GOLD AS GUARDIAN GAMES RETURNS TO DESTINY 2
Guardian Games returns to Destiny 2 on April 21 AEST, allowing Guardians everywhere to compete for glory as their favourite class. During a cease fire with Cabal Empress Caiatle, Vanguard leader Zavala raises class banners and the spirits of Guardians as he calls for the class competition to commence once more.
Hunters, Warlocks and Titans will go head-to-head in challenges that will test their bravery, skill, and resolve. These challenges will award laurels from Eva Levante as the Guardians complete Contender Cards and Triumphs during the Guardian Games. Each week is a new chance to be recognised as the top class.
Check out the Destiny 2 Guardian Games trailer below.
View the Destiny 2 Guardian Games trailer here. Find out more on the Guardian Games event page.
Guardians can earn several rewards through the course of Guardian Games, such as the Heir Apparent Exotic Machine Gun and catalyst, an Exotic Sparrow, Legendary class items, two emblems and two shaders. Eververse will have a new Guardian Games Universal Ornament Set with glowing class items, a new weapon ornament for Heir Apparent, sporting Exotic emotes, and more on offer.
Bungie Rewards will also be available for Guardians who have finished the opening quest, allowing them to pick up the Guardian Games track jacket. Players who participate in the Guardian Games Closing Ceremony can pick up a gold pin commemorating their winning class. Both track jacket and commemorative pin will be available via the Bungie Store.
At the end of each week, podium ceremonies will grant gold, silver and bronze auras to each class that will last for the following week. The winning class will be recognized at the Guardian Games Closing Ceremonies May 8-10 AEDT, along with a trophy displayed in the Tower to showcase the winning class for the next year.
Guardian Games is a free event for all players. It begins on April 21st AEDT, with Closing Ceremonies taking place from May 8th to May 10th AEDT.
For more on Season of the Chosen click here.
For more on Destiny 2: Beyond Light click here.