Games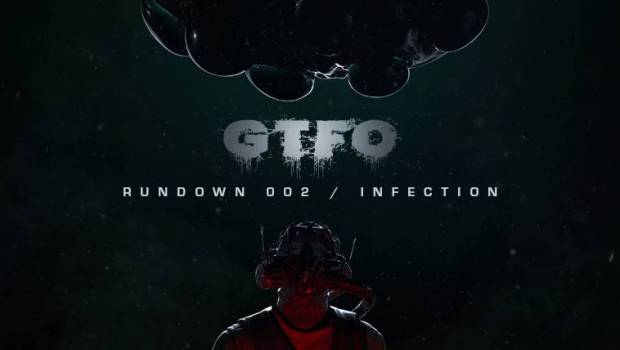 Published on April 30th, 2020 | by Adrian Gunning
GTFO releases 2 new levels to current update / teases next Rundown
In December last year, Swedish independent game developer 10 Chambers Collective – formed in 2015 by nine industry veterans known for titles such as PAYDAY: The Heist and PAYDAY 2 – released their first game GTFO, a 4-player co-op action/horror FPS, in Early Access. It has been described as "Left 4 Dead meets Aliens", and utilizes a special concept called "The Rundown", where the game is regularly updated with new content (i.e. enemies, weapons, etc.) and new expeditions that replace the previous ones. When releasing the last Rundown – named Infection, two out of ten expeditions were mysteriously locked and required "unlocking". The Warden – the entity that has imprisoned the player characters in GTFO – required 1000 players to survive a specific expedition in order for the additional expeditions to become available. Today that goal was reached – the two secret expeditions were released and 10 Chambers is also revealing the release window and codename for the next Rundown.
GTFO, a 4-player co-op action/horror FPS game, takes place in a terrifying underground facility called "The Complex", where your team's survival relies on your ability to communicate, coordinate – and count your bullets.
GTFO's high level of difficulty has been on display with their most recent big update, Rundown 002 / Infection, where the last expeditions required a certain amount of players had to successfully complete one of the expeditions, D1. Today, that number – 1000 – was reached and two new expeditions were added to the current update bringing the total to 10 expeditions in Rundown 002. 10 Chambers Collective also revealed a release window for the next Rundown 003 – codenamed "The Vessel".
"We're using Early Access to experiment with what works and a feature we call Warden Restriction was one of those things. Our community likes a challenge and so we made it so that 1000 prisoners had to survive expedition R2D1 in order for everyone to get access to the entire Rundown 002. The entire community had to come together to achieve this goal and it's impressive to see that it was reached in 31 days – this is by design a very challenging game" says Simon, a member of 10 Chambers Collective.
The big updates of GTFO, where existing expeditions get replaced with new ones and additional content is added to the game – new weapons, enemies, and more – are called Rundowns, and the team is now working on the Rundown 003 which is internally code-named "The Vessel".
"We're already working on the next Rundown and our aim is to release it before the summer holidays in Sweden. As we said, we're still in Early Access and this phase is used to try out different concepts and balance the game; we want to be including to new members of the GTFO community as well as pleasing the current more experienced ones – that have bought GTFO to get that hardcore, unforgiving challenge we strive for," says Ulf Andersson, founder of 10 Chambers Collective.
GTFO has a very active community, especially on Discord where they're one of the largest servers with over 180 000 members. This Discord server is used by players to find team members, discuss GTFO, and assist new players to better understand the game.
Rundown updates are available free for everyone that owns GTFO Early Access.
GTFO Early Access is available on Steam for $34,99. The game will be regularly updated with new content.