Games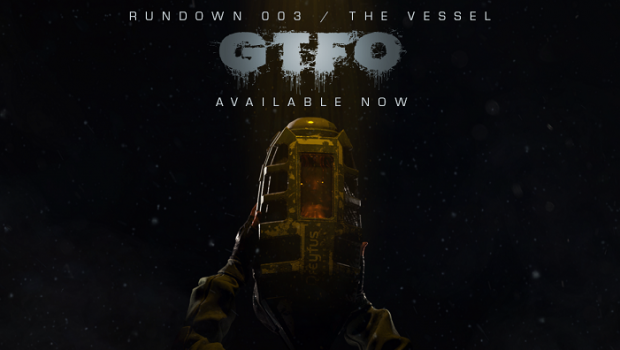 Published on June 12th, 2020 | by Adrian Gunning
GTFO gets a massive update with new Rundown
In December last year, Swedish independent game developer 10 Chambers Collective – formed in 2015 by nine industry veterans known for titles such as PAYDAY: The Heist and PAYDAY 2 – released their first game GTFO, a 4-player co-op action/horror FPS, in Early Access. It has been described as "Left 4 Dead meets Aliens", and today it's getting a massive update as a part of their Rundown concept, where the game is regularly updated with new expeditions (i.e. maps, scenarios, enemies, etc.) that replace the previous ones. They're launching the new update, named "The Vessel", together with an action-packed trailer showcasing the new environment, and teasing an all-new horrifying enemy whose sounds are apparently recorded by one of the team member's younger family members. The trailer ends with the text "Will you make it?" – a valid question as very few players made it through the last GTFO Rundown. 
GTFO is a 4-player co-op action/horror FPS game, made for gamers looking for a hardcore challenge. The game takes place in a terrifying underground facility called "the Complex", where your team's survival relies on your ability to communicate, coordinate, and count your bullets.
"GTFO has always been intended for ambitious gamers with a masochistic streak, which is why we have a warning on our product page to not buy it unless you're up for a real challenge", says Ulf Andersson, founder of 10 Chambers. "With the new Rundown, however, we have done some stabilisation to also make it a bit more accessible for players who might not call themselves hardcore. GTFO will always be difficult, but it should never be unfair. We hope this update will welcome many new players to our friendly and active community."
Besides introducing a new environment, a stockpile of new weapons, and an all-new enemy, this update will begin to unravel some of the mystery around GTFO's story. The community has been theorising the game's storyline and The Vessel will provide more story-related details.
"The Complex contains clues as to what happened there, and the new Rundown will allow you to sleuth out more of these and start uncovering the mysteries of the GTFO universe", says Simon Viklund, member of 10 Chambers. "To help with fleshing out GTFO's story, we have brought on Adam Gascoine, who has previously worked on DOOM, DOOM Eternal, and The Last of Us."
GTFO is currently in Early Access, but on track for Version 1.0 being ready sometime at the beginning of next year.
"The Rundowns is a perfect tool to experiment with different concepts and ideas for what will go into Version 1.0", says Ulf Andersson. "It's a huge help that the game is built on the Unity game engine, as it's such a great environment to make prototypes and try out crazy ideas. I would say the tools offered by the Unity engine are fundamental for such a small development team to pull off the Rundown concept."
GTFO already has a very active community, especially on Discord where the official GTFO server is one of the largest on the platform with over 185,000 members. This Discord server is used for people to find team members as well as discussing the many mysteries of GTFO or helping new players understand the game. With Rundown 003 – The Vessel, the game will also get Steam Trading Cards, making it possible for players to collect and trade GTFO themed cards.This new update, named The Vessel (Rundown #003), is now available to everyone that owns GTFO Early Access.