Games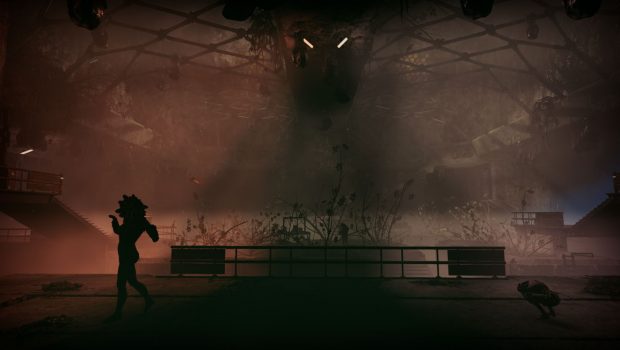 Published on April 29th, 2021 | by Adrian Gunning
GTFO gets a heavy update with new Rundown named Rebirth
Swedish game developer 10 Chambers was formed by industry veterans known for PAYDAY: The Heist and PAYDAY 2 – and release their first game, GTFO, in December 2019. Described as "Left 4 Dead meets Aliens," it has gained notoriety for being incredibly challenging. The game uses a concept called the Rundown, where it is regularly updated with new content (maps, scenarios, enemies, etc.) – that replaces the old ditto never to be playable again.
Today, they're releasing the most extensive Rundown as of yet: It's called rebirth, and it adds a new environment that puts a floristic touch to the otherwise dark and eerie atmosphere. Also included is – as always – some new dangers, a bunch of expeditions, and something called Boosters, which give you a reason to go back down into the Complex – even if you die.
"The Complex" is the terrifying underground facility where GTFO takes place. You play a team of prisoners whose survival relies on your ability to communicate, coordinate – and count your bullets. The new big update – Rebirth – comes, besides new dangers, weapons, and objectives, with a new environment that looks very different from what we're used to in GTFO. The usually dark and cold surroundings now see the additions by elements of nature – in an all-new environment called Floodways. But it's not all looks; Rebirth also comes with some significant changes to the gameplay and replayability.