Games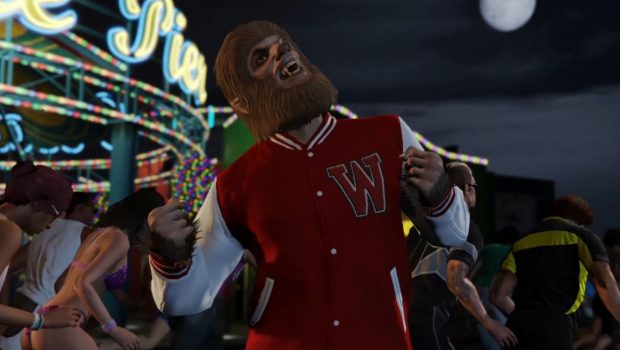 Published on June 21st, 2019 | by Admin
GTA Online Freemode Events Week
Freemode Events Week – Double Rewards on Freemode Events, Business Battles, Gang Attacks and More
There are plenty of ways to get your blood pumping (and spilling) across the great state of San Andreas this week – including increased payouts on a host of activities as well as discounts designed to help you deal maximum damage at minimum cost. Read on to learn more about what's happening in GTA Online this week:
All Freemode Events dish out 2X GTA$ & RP through June 26th, regardless of whether it's a high-speed chase in Hold The Wheel or an all-out gunfight over some Hot Property. Keep an eye out for active events triggering every 15 minutes in Freemode.
Business is thriving in Los Santos. To celebrate the boomtimes, all Business Battle events are also paying out double this week; take on Car Meet, Assassination and more while lining your pockets and stomping out the competition.
Despite his friendly disposition, Martin Madrazo has earned himself a lot of enemies. If you see any of his rivals marked on your radar as a red circle this week, you can take them out in a Gang Attack and earn 2X RP as a reward for your troubles.
If you've ever been hurtling through the air at breakneck speed while facing certain death and thought to yourself "I should be getting paid for this," you're in luck – Parachuting Jobs are paying out Triple Rewards all week long. While the thought of jumping out of a plane is enough to make your stomach turn and your palms sweat, those brave enough to take the challenge head-on can simply check the Jobs List in the Online menu or walk into any blue corona marked by a parachute icon on the map.
Simply boot up and play GTA Online this week to collect the classy and timeless Chariot Tee, free of charge.
Whatever you're getting yourself into, you're going to need the right tools for the job. Take up to 40% off a variety of items this week, including Parachute Bags and Smoke to glide in style, or a roided up FH-1 Hunter to shred aerial opposition. You can also pick up the tarmac-tearing Ocelot Pariah, Progen Itali GTB and more:
Chariot Romero Hearse – 25% off
Pegassi Toros – 30% off
Progen Itali GTB – 35% off
Ocelot Pariah – 40% off
Karin Sultan RS (upgrade price) – 40% off
Pegassi Reaper – 40% off
TM-02 Khanjali – 40% off
Chernobog – 40% off
Parachute Smoke – 40% off
Parachute Bags – 40% off
FH-1 Hunter – 40% off
Savage – 40% off
Western Company Cargobob (both variations) – 40% off
Buckingham Valkyrie – 40% off
Buckingham Volatus – 40% off
Buckingham Swift – 40% off
Buckingham Swift Deluxe – 40% off
For all current special events, bonuses, discounts including this week's lineup of Premium Races and more, visit Social Club Events page.