Movies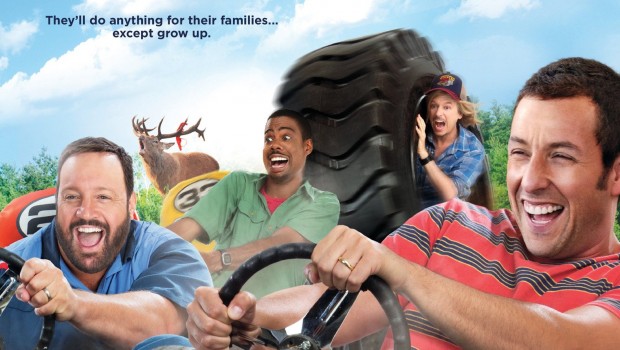 Published on November 1st, 2013 | by admin
Grown Ups 2 – Blu-ray, DVD and UltraViolet – January 23, 2013
Universal Sony Pictures Home Entertainment is releasing Grown Ups 2 on Blu-ray™, DVD and UltraViolet™ from January 23, 2013.
The all-star comedy cast from Grown Ups return with another impressive line up in Grown Ups 2. Bursting at the seams with outlandish antics from a crazy group of childhood friends, this unruly comedy proves that just because they're a little older, it doesn't mean they've grown up.
Three years after the events of the first film, Lenny Feder (Adam Sandler), a high-powered Hollywood talent agent, has relocated his family back to his Connecticut hometown where he and his motley group of friends grew up. Determined to unwind and let loose, he soon finds out that between old bullies, new bullies, wild bus drivers, cops on skis and 400 costumed party crashers, "crazy" has a habit of catching up with you, and his hometown might not be the quiet family retreat he was looking for.