PC Games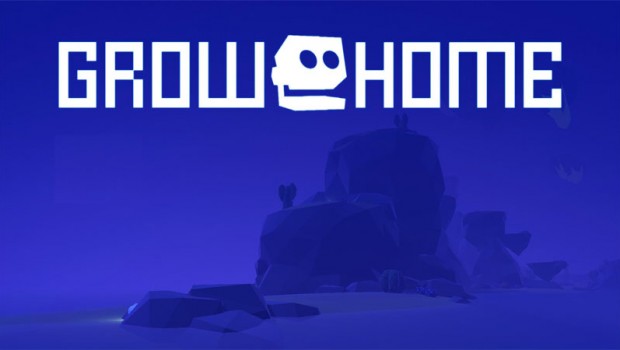 Published on February 14th, 2015 | by Admin
Grow Home PC Review
Summary: Grow Home ticks all the right boxes for fun and escapism on the PC in this enjoyable arcade sandbox title
Primary Format – Games – PC (Steam)
Game Genre – Arcade Adventure Sandbox
Rating – G
Game Developer – Ubisoft Reflections
Game Publisher – Ubisoft
Reviewer – Peter Bourke
This delightful PC game by developers Ubisoft Reflections harkens back to a simpler era of gaming that was filled with exploration, adventure and a healthy dose of colour. The game in question is Grow Home that allows players to become a delectable little robot by the name of BUD (Botanical Utility Droid) who has been sent by his masters to an alien planet in order to collect seeds from the Star Plant which at first sounds like an easy task.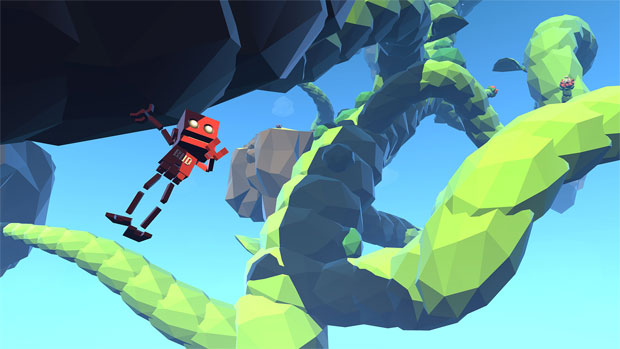 However this third person arcade adventure sandbox game also requires the player to help BUD grow these plants in order to harvest the seeds that creates these amazing vines. These vines then allow the player to explore other areas of this alien planet as you visit more islands in order to complete your journey. However what's great about the Star Plants is that when they grow, they grow exponentially and it's like controlling the beanstalk from Jack the Giant Slayer.
In terms of controls, Grow Home supports the keyboard and mouse, however a gamepad is really needed to control this title which definitely makes the title not only more accessible but considerably more enjoyable. We tested Grow Home with a SteelSeries Stratus XL controller that really gave the title this great console arcade feel to it.
Another highlight of Grow Home is that BUD has the ability to climb not just these fantastic vines but also up mountains and a variety of other inhospitable destinations. At first, it did take some time in getting use to the controls, especially as each shoulder button mimics his hands climbing but I once I did, controlling BUD was no issue at all.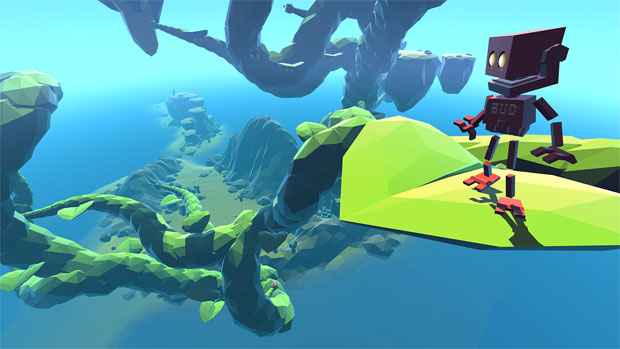 With that said, sometimes I did fall from great heights which resulted in some unpleasantness but it's also a a great feature of the game at how high your character can climb. But just like an arcade game, there are other elements that BUD must contend with such as bouncing mushrooms or even using leaves to hang-glide that make exploring this alien world a real treat.
To keep the gamer engaged, the developers have included some upgrades for BUD that by collecting crystals, you can purchase additional items for our hapless robot such as jet packs and other increased abilities. Although jet packs and jumping on plants is ideal to navigate, there are some teleportation items that also assist in navigation. All in all, it's a simple, short but fun game which gives players a much needed break from the current gaming norm.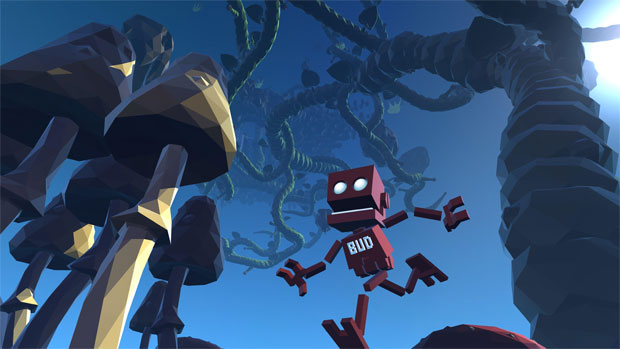 Graphics/Audio
Graphically, Grow Home is a very good looking PC game that looks quite stylised and although it is quite Spartan, there's some great attention to detail in how they created this colourful world. I also love how there is a sense of depth and height, especially when you reach some very high places in the game which almost creates a feel of vertigo. BUD is another great element of the graphics, especially his movements that is quite childlike and add to the sense of wonder of this exploration game. The sound effects of Grow Home are also a little limited but overall, it matches nicely with the gameplay and music.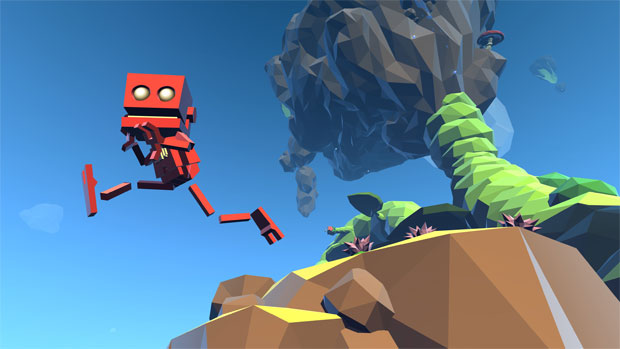 Final Thoughts?
Grow Home is a fun game on the PC that will have most gamers finishing in around 4 to 5 hours. The gaming mechanics of the title are quite fun and when mixed with these powerful vines that the player controls, it does create a sense of gaming wonder. Sure, it does lack replay value but if you want a few hours of escapism, this is definitely the answer!