News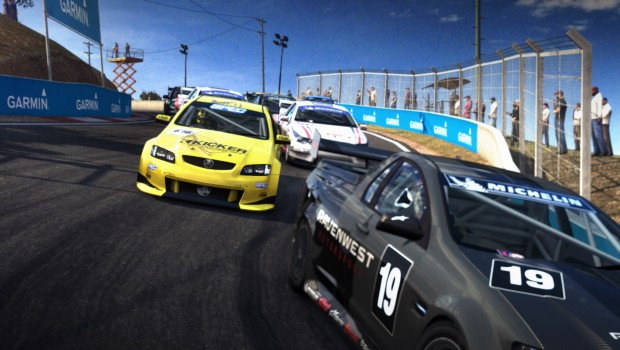 Published on June 26th, 2014 | by admin
GRID Autosport Races in to Stores Today
SYDNEY 26th June – Today GRID Autosport launched a new world of motorsport as it raced into Australian & New Zealand stores for the Xbox 360 games and entertainment system from Microsoft, Windows PC and for the PLAYSTATION®3 computer entertainment system.
As GRID Autosport launches, two major new multiplayer features powered by RaceNet, the free million-member online community hub from Codemasters, go live too. GRID Autosport gamers connected to RaceNet are now able to form their own Racing Clubs and can compete in clan-style competition. Gamers will be able to race under a shared livery, check the progress of their club-mates and rival clubs, and earn points for their club every time they race.
GRID Autosport's launch also marks the start of new RaceNet Challenges, which give players six fresh new challenges every week. In RaceNet Challenges, players will earn XP and in-game cash to use in the game and will earn more for finishing higher on the leaderboard, which will feature all the participants in each challenge. The challenges that are live today are as follows:
            Endurance Racing – Endurance GT cars at Spa-Francorchamps
            Street Racing – Hypercars at Washington, D.C.
            Touring Cars – V8 Super Tourers at Mount Panorama
            Open-Wheel – IndyCar racing at Indianapolis
            Tuner – Drift event at the custom designed Autosport Raceway
            Party – Demolition Derby at Detroit
Players can join RaceNet for free today by visiting www.racenet.com.
Codemasters have also released an all new high resolution texture pack for PC, boosting car textures up to 4k resolution. This piece of additional DLC is available now for free from Steam at: http://store.steampowered.com/app/295100/
In GRID Autosport, players will experience five different styles of motorsport, each featuring different dedicated series. Players can choose to specialise in their favourite or conquer them all, online or in the game's career mode. Each disciple gives players a uniquely different challenge and experience, and requires different racing skills. Players can see the launch trailer which shows of the breadth of content featured in the game at http://youtu.be/4J4-z2UeitE and get the lowdown on each of the disciplines in detail below:
Open-Wheel –   http://youtu.be/l0XJF_Vcn98   
Street – http://youtu.be/0vcej03eyoA
Endurance –   http://youtu.be/QZ35QKDMxWk
Touring Cars – http://youtu.be/-N4a4-PtJVk
Tuner – http://youtu.be/Rf0OtaDhUMk
Fans can keep up with all the latest updates straight from the studio by speeding over to http://www.gridgame.com and www.facebook.com/gridgame or follow the team at www.twitter.com/gridgame.