Comics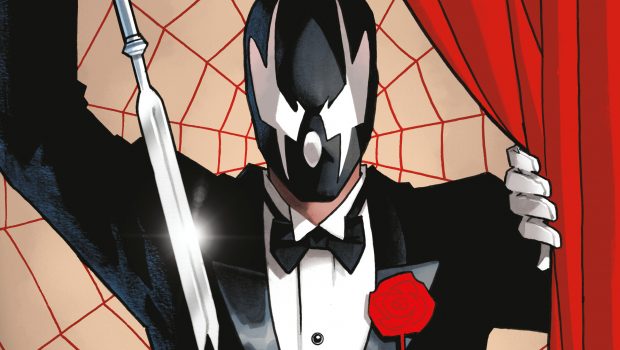 Published on December 11th, 2021 | by Admin
'GRENDEL' TO BE COLLECTED IN A LINE OF SECOND EDITION OMNIBUSES FROM DARK HORSE COMICS
In celebration of the 40th anniversary for Matt Wagner's expansive, genre defying saga Grendel, Dark Horse Comics will be publishing a second edition of the complete Grendel Omnibus line. Starting with the first man to wear the Grendel moniker, Hunter Rose (the character and story behind the upcoming Netflix show!) and traveling into the far-flung future with Grendel Prime, the Grendel Omnibuses are a must have for long time fans and new readers alike!
Grendel Omnibus Volume 1 begins the entire epic series and chronicles the complete Hunter Rose storyline. This collection features millionaire Hunter Rose and his alter ego, the criminal mastermind Grendel! This collection features the very first Hunter Rose story, a complete Hunter Rose adventure by Matt Wagner, and vignettes and short stories from that key Grendel era by contributing storytellers Tim Sale, Guy Davis, Stan Sakai, Mike Allred, Darrick Robertson, Michael Avon Oeming, Jill Thompson, the Pander Brothers, Duncan Fegredo, Troy Nixey, and many more!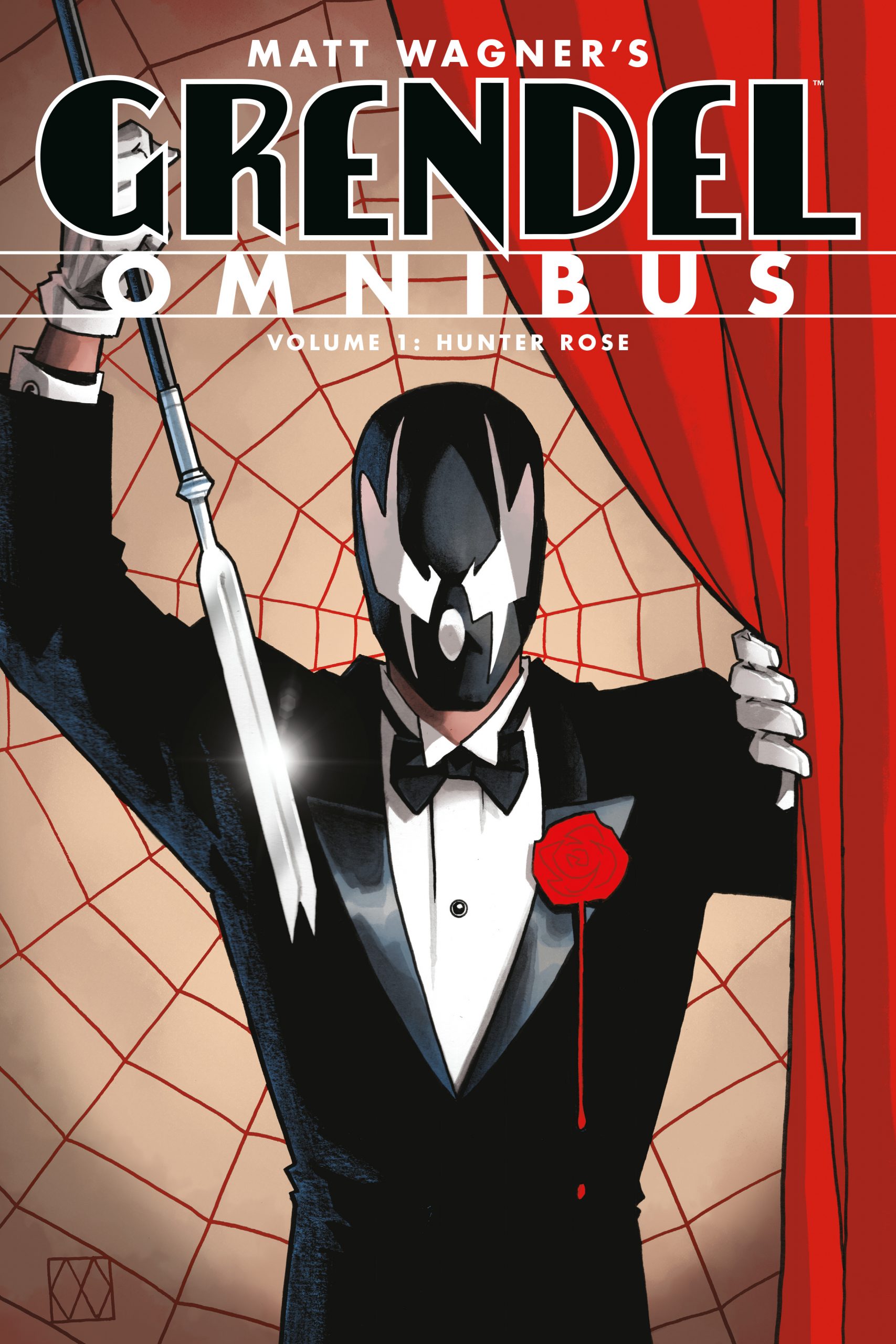 This first omnibus reprints Grendel: Devil by the Deed; the short story collections Grendel: Black, White, & Red and Grendel: Red, White, & Black, and Grendel: Behold the Devil. It also features a brand-new cover illustrated by Matt Wagner and colored Brennan Wagner.
"When I first created Grendel, I could only dream that the character and concepts would have a life and resonance beyond the initial storyline.  Now, forty years into this dark and sprawling saga, I can look back on an epic narrative that's always provided as many thrills and surprises for me as it hopefully has for its readers."
—Matt Wagner 
Grendel Omnibus Volume 1: Hunter Rose TPB will be in comic shops June 8, 2022 and bookstores June 21, 2022. It is available for pre-order on Amazon, Barnes & Noble, and at your local comic shop and bookstore. Grendel Omnibus Volume 1: Hunter Rose will retail for $29.99.
Praise for Grendel:
"Grendel is a brave and possibly even reckless experiment that has succeeded admirably."–Alan Moore
"Matt Wagner created a world for Grendel that is brutal, violent, tragic and sad. It's also home to some of the best comic book stories ever created."–Eric Robert Nolan 
"Wagner is still capable of preparing the bitterest of pills in an enjoyable fashion, precisely why Grendelremains relevant."–Comicbook.com