Collectibles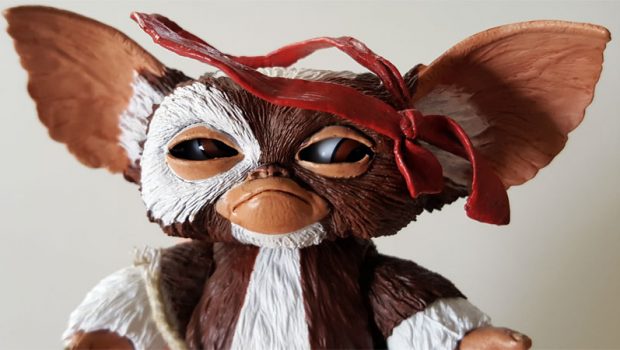 Published on August 12th, 2017 | by Andrew Bistak
Gremlins Action Figure Review (NECA)
Summary: The Gremlins Action Figure Review from NECA is a brilliant action that really channels Gizmo, the Mogwai from the film!
I hold the 1984 film Gremlins as one of my childhood favourites and more importantly the special effects were made with real-world items (e.g. no CGI whatsoever)… this was a time when puppets WERE the special effects. Although a remake, reboot or sequel of Gremlins would be pretty darn impressive if it were to happen today.
Nonetheless when Gremlins was released, every kid in the world wanted a Mogwai and when they got wet in the film, they multiplied in some truly bizarre ways and eventually became the mischievous and deadly Gremlins which ravaged a small country town in America. So now I have my very own Mogwai that comes with a wealth of extras as NECA celebrates this lovable yet nefarious character. Here's how NECA tell the story of Gremlins…
A gadget salesman is looking for a special gift for his son and finds one at a store in Chinatown. The shopkeeper is reluctant to part with the "mogwai" but sells it to him with the warning to never expose him to bright light, water, or to feed him after midnight. All of this happens and the result is a gang of gremlins that decide to tear up the town on Christmas Eve.
Presentation wise, NECA hit this one out of the park as the action figure comes in an excellent package that features a Mogwai called Gizmo from the film with a shadowy Gremlin in the background. The box also opens to a display window which showcases all the Mogwai goodies that are ready to be unleashed on the owner! Furthermore and as always, this is one very well packed figure from NECA but let's see what's inside the box!
By the Gods of Action Figures, this Mogwai from Gremlins is perfect! Not only does it come with a plethora of swappable faces but it has a rope belt, pencil arrow, bow, candy cane, Santa hat, trumpet and the coolest feature of them all, its moveable eyes. That's right, you can move the two eyes on the Mogwai thanks to the little control dial at the back of its head. This means you can move its eyes in all sorts of directions and when applied with the swappable faces, you can create some very cool looking emotions with a touch of realism because the eyes look so real.
Given that this Mogwai is around 9cm in height, NECA have added some very impressive articulation that include its ears, head, eyes, arms, and hands. It also boasts a very great paint work and I love the realistic looking skin on this little creature, particularly on its ears and hands. There are even little veins on the ears and each of its three fingers has finger nails. Like other NECA action figures, this Mogwai from Gremlins is very easy to stand and it's quite a heavy little figure as well.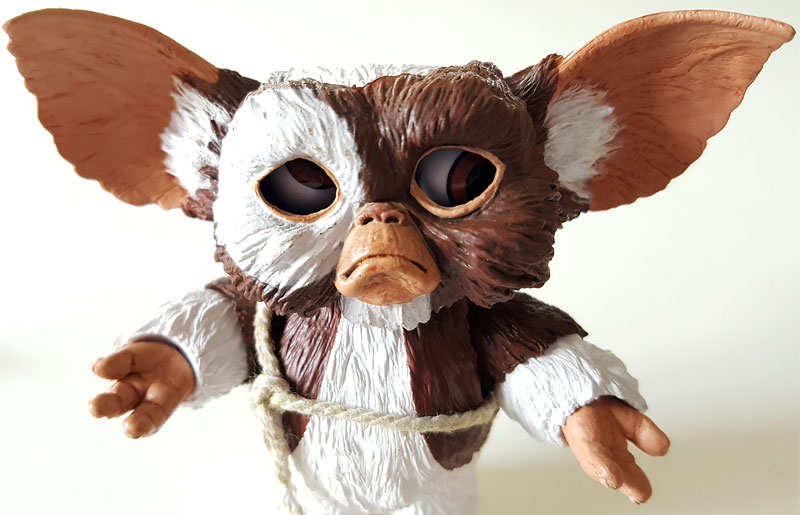 Final Thoughts?
The Gremlins Action Figure successfully captures the innocent and mischievous nature of these movie creatures, more specifically Gizmo who was the one who started it all. A well presented piece from NECA with a wide gamut of accessories, it's also a well-crafted piece from this company and Jason Frailey (sculptor), Thomas Gwyn (Fabricator) and painters Jon Wardell and Geoffrey Trapp should be commended on creating a very cool and interactive action figure!
Gizmo has really come to life!
Recommended!
Gremlins Action Figure Gallery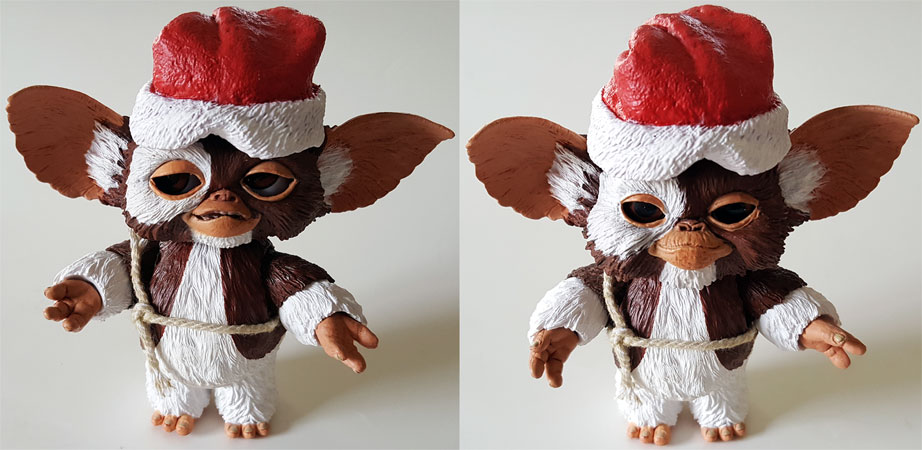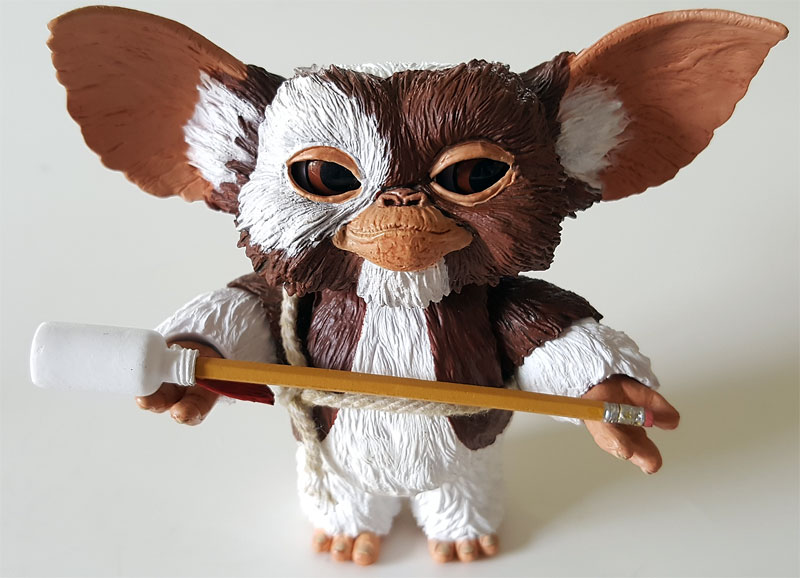 Gremlins vs Predator!