Comics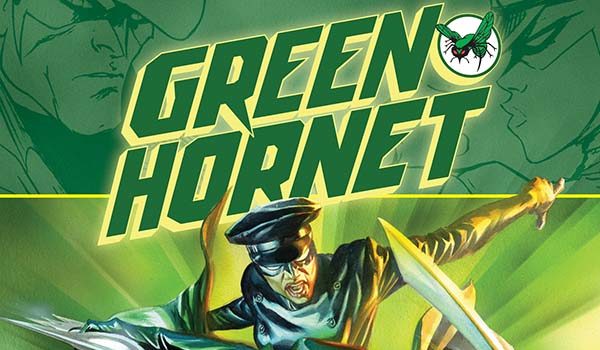 Published on August 17th, 2017 | by Chris O'Connor
Green Hornet Omnibus Volume 1 TP Comic Review
Summary: From a Kevin Smith script that never made it to celluloid but was resurrected for the comics comes a new version of The Green Hornet and Kato... and it's quite a lot of fun.
I have to admit that other than hearing mention of the Green Hornet in conversations and in passing, my main introduction to the character was the Seth Rogen film. While I enjoyed that film, I actually found Kevin Smith's story in this collection to be essentially a more interesting and polished version. The core idea is the same, the original Green Hornet is taken out of the picture and his formerly seemingly useless son finds himself taking up the mantle, but the rest of the details are I think more endearing in Smith's version.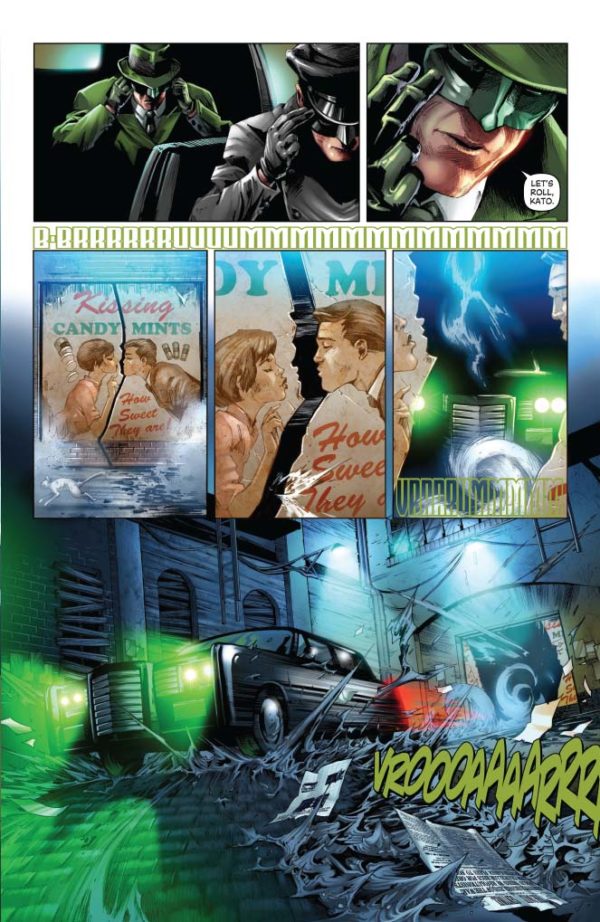 Writing
As mentioned, I think this telling of the passing on of the Green Hornet mask is a more likeable story than the version that did make it to film. The character of Britt Reid Jr. whilst still starting out as a drop out of sorts… doesn't seem like such a douche. His issues seem to be more resentment at expectations placed on him… frustration that he can't be his own man but must live up to the name and stature of his father. His antics don't seem as obnoxious… but perhaps that's because there's no actor putting their own spin on it and I can instead tailor the character's nuances a little to my own liking. The passing of the baton and the training from the former Kato seems quite natural and there's less goofing around and more a new found resolve to be a better person which I think is more likeable and more respectable than Seth's film rendition (not that there was anything wrong with that and it played for comedic effect, but I like Smith's version and there's still comedy throughout) and the choice of making the new Kato a woman is also a great touch and adds a sexual tension element that has been used very well in similar pairings in the past.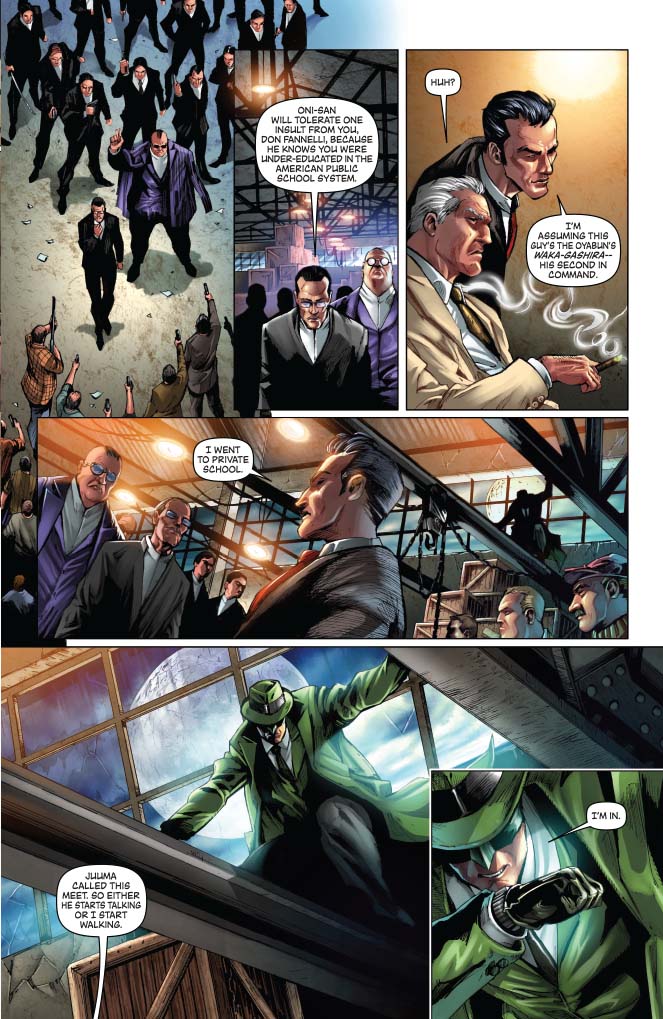 Artwork
As much as Kevin Smith's writing does a lot to endear the characters to the reader… it would be unfair not to give Jonathan Lau as much credit. When the mask is on there isn't much face to draw expression from but Lau does an excellent job with the canvas he has to get across even the slightest emotion. That whole introduction to Britt Reid Jr. before he dons the mask could have gone either way in terms of a character the reader can get behind… while Kevin Smith sets it up… Lau slams it home with facial expressions that seem to dig much deeper than the apparent tom foolery and instead scratch the inner sense of a son who just wants to be seen as himself and not hidden in the shadow of an all too public father. All of that topped off with Alex Ross' striking cover work that just grabs your eyes from the get go and tells you you need to look within the pages of this book… it's going to be worth it!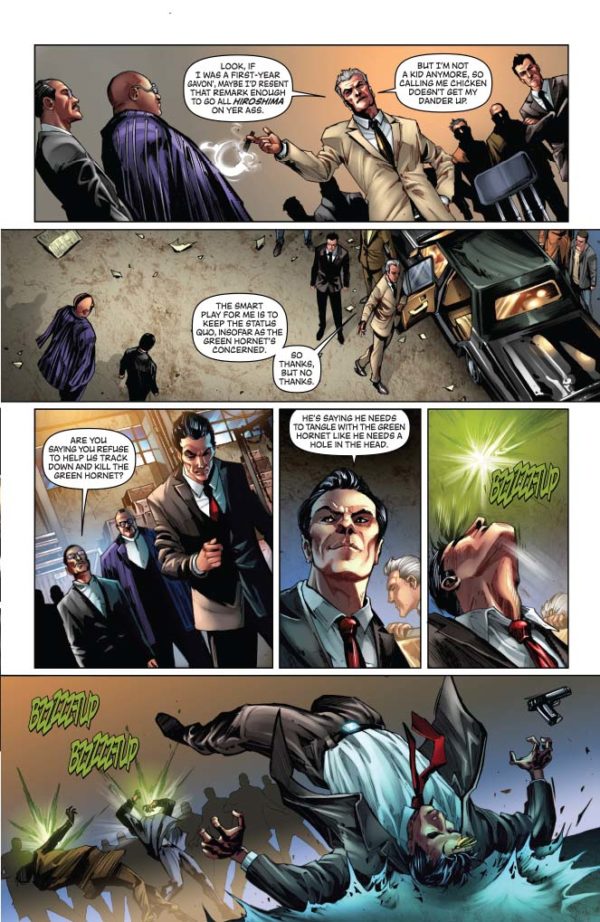 Final Thoughts
For a guy who continues to (jokingly) claim he's no good at his job as director, film maker etc Kevin Smith is someone I've always enjoyed. Reading this comic just proves again to me that he knows how to write compelling characters and as he said in his foreword, when these pages started coming together he thought maybe it could have done well on film… I tell you what, there are more than enough remakes these days but if they are going to reboot the franchise I think this would make a great start to it all. So from this guy who probably isn't good enough to write reviews I give Kevin the big ol' thumbs up (where they go up I'll leave up to him ;) )  A great comic for fans of the character or for those who want a new hero to get behind!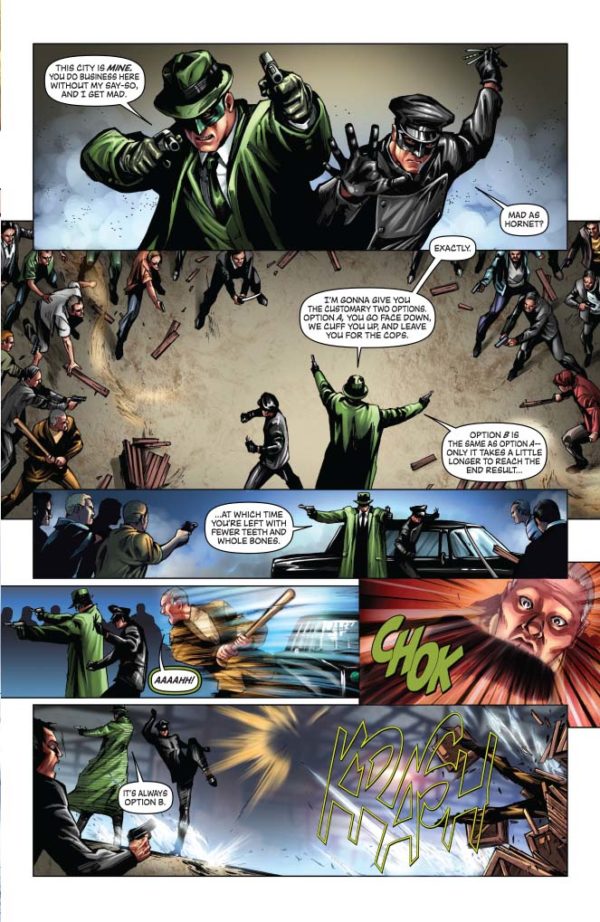 Publisher: Dynamite
Writer: Kevin Smith, Phil Hester
Artist: Jonathan Lau
Cover Artist: Alex Ross
Genre: Action, Crime, Thriller
Format: 395pgs, FC, TP
Release Date: 16th August, 2017