Games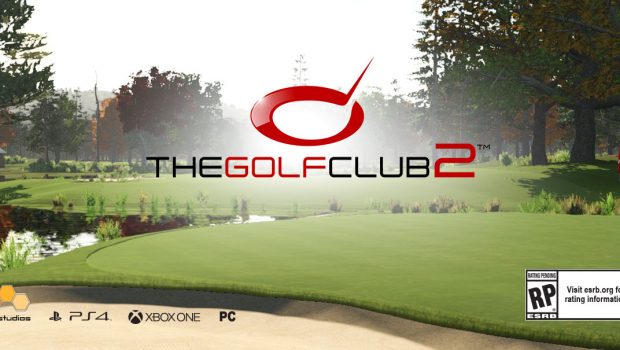 Published on April 27th, 2017 | by admin
THE GREEN HOLDS NO LIMITS IN BRAND-NEW FEATURES TRAILER FOR THE GOLF CLUB 2
Sydney, 27th April 2017 – Video game publisher Maximum Games, in partnership with developer HB Studios, has today released a brand-new features trailer for their highly anticipated sports game, The Golf Club 2. The next installment following the series' highly successful first entry, The Golf Club, will swing onto shelves for the PlayStation®4 computer entertainment system, Xbox One, and Windows PC via Steam® platforms on 30th June 2017 in Australia and New Zealand.
Today's brand-new trailer for The Golf Club 2 focuses on the game's state-of-the-art and highly expansive Course Editor feature, which allows players to replicate a compelling and authentic experience of being on the green. Fans of the game's predecessor will be pleased to find that the beloved creative tool is returning and has been highly upgraded with brand new, expanded features, including tournament dressings with camera towers and vibrant crowds, to name a few. The Course Editor feature empowers players to create the perfect course to fit their style, where the only limit is their own imagination.
The Golf Club 2 aims for a hole-in-one by offering a bevy of additional brand-new features including a progression-based Career Mode and the inclusion of dynamic Societies. Players will become part of the prestigious golfing elite by practicing and perfecting their skills in Career Mode, then sharing their success with online Societies, competing with their team of players in single games and full-blown tournaments.
Right now, players can get a head start on their career and pre-order The Golf Club 2 for $69.99 AUD/NZD. They will receive the "Day One" edition which includes the following "Aristocrat" bonus in-game content:
Moneybags – Save time and get rich quick with an instant payout that will boost your career and give you serious purchasing power
Elite Club – Make your competitors jealous and stand out among the crowd with an exclusive 24K solid gold driver
Premier Clubhouse – Gain access to an exclusive high society clubhouse for you and your friends
Heirloom Apparel – Play in style with a throwback outfit from the golden age of golf
Elite Emblem – Add class to your Society logo with a signature badge
For additional pre-order and product information, please visit: www.thegolfclub2.com.
The Golf Club 2 is currently in development from HB Studios and will be published by Maximum Games. The game will be available on PS4, Xbox One, and digitally on PC on 30th June 2017 in Australia and New Zealand. This title has been rated as G – General, online interactivity.
For more information on Maximum Games, please visit: http://www.maximumgames.com.