Events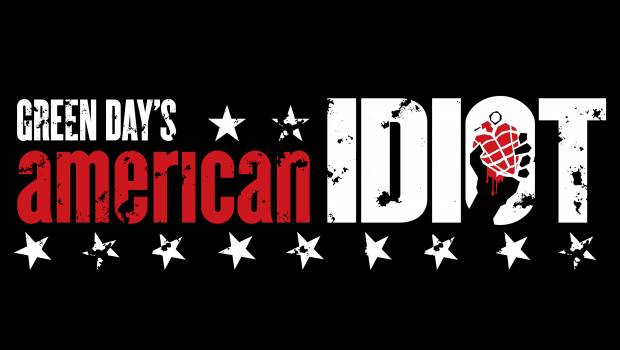 Published on March 1st, 2018 | by Sean Warhurst
Green Day's American Idiot Review (Melbourne Opening Night)
4.0
Summary: With likable leads and a rocking soundtrack, Green Day's American Idiot makes for a fun night out on the town, breaking tradition from your usual theatre experience and being more akin to a rock concert
Following last year's successful run in Brisbane, Shake & Stir Theatre and QPAC (Queensland Performing Arts Centre) have taken their production of Green Day's American Idiot on a national tour, stopping in most major cities and featuring a line-up that includes Aussie rock royalty Phil Jamieson (Grinspoon), Sarah McCleod (The Superjesus) and Adalita (Magic Dirt).
The rock opera is admittedly a bit of an acquired taste, with those who are fans of Billy Joe Armstrong and Company's seminal concept album obviously the target demographic; the renditions of Green Day's music doesn't stray too far from the power-punk melodies of the album itself, although there are a few medleys and creative reinterpretations interspersed between the moments of sparse dialogue.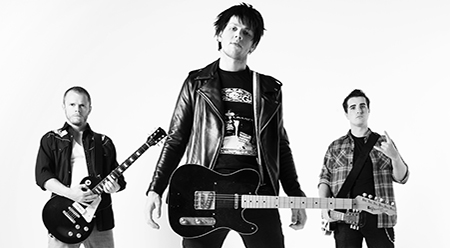 American Idiot follows the stories of Johnny (Ben Bennet), Will (Alex Jeans) and Tunny (Connor Crawford), three degenerates with stars in their eyes who decide to embark on a journey to the big city lights in order to strike it big as a musical trio. Things almost immediately get derailed when Will discovers that his partner is pregnant and elects to stay behind, leaving Tunny and Johnny leaving together only to discover that the city is littered with broken dreams.
The cast perform relatively well, with nary a weak link amongst them, which is admirable considering the public sacking of previous lead Linden Furnell just hours before opening night.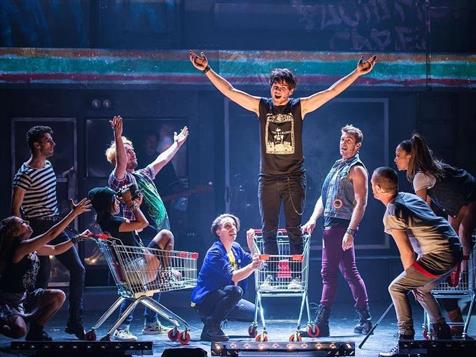 There were moments where some cast members seemed to struggle with projecting their voices but, overall, the entire production was held together by the strong leads and tight live music section; the production values also allow for some effective set design, with impressive lighting effects and multiple screens used to transport the audience to this nihilistic rendition of Trump's America.
In all honesty, some of the political allegory and imagery used throughout the show is a little hamfisted and amounts to little more than mocking jingoistic and capitalistic values, but this is obviously more an issue I have with the story of American Idiot than a slight against the Australian performing cast.
One thing to note –  Coming into the show relatively blind, I was mistakenly under the impression that St. Jimmy would be played by multiple cast members during each performance, kind of like in "I 'm Not There" the quirky Bob Dylan "Biopic"; this, however, is not the case.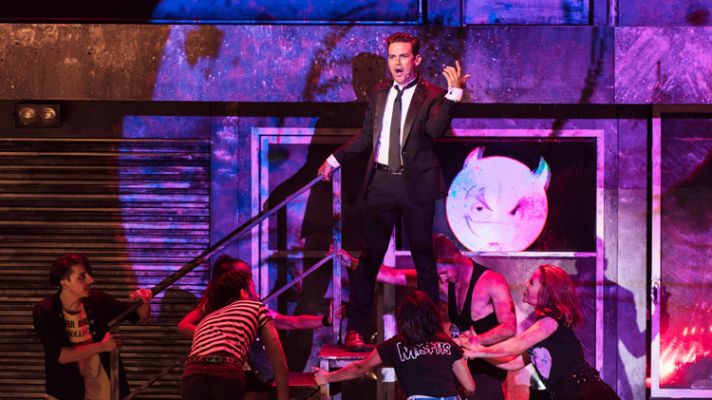 The role of St. Jimmy, alternately played by rock musicians Adalita, Phil and Sarah, is predominately performed by Jamieson, with the leading ladies relegated to only a handful of nights.
All three came out to the stage for the encore performance of "Time of your Life" but most nights you'll be watching the Grinspoon frontman strut his stuff on stage as St. Jimmy. Jamieson owns the role with a finely honed Rockstar swagger, all sneers and shady drug deals in dingy back-alleys, and I have no doubt that both Adalita and McCleod more than hold their own during their respective performances.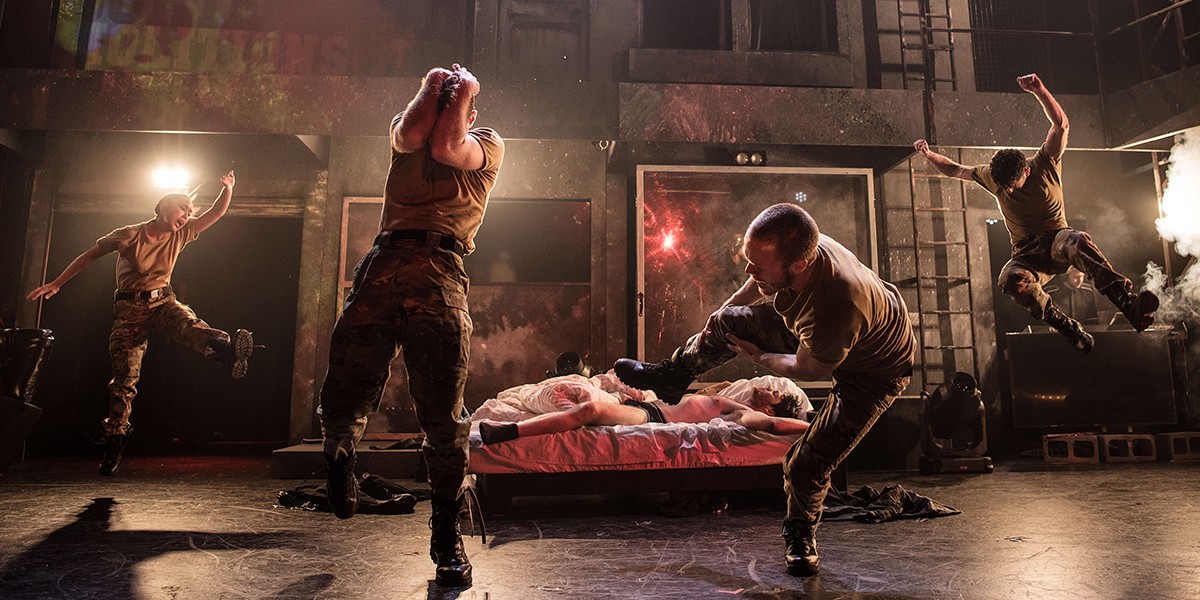 It must be hard to create truly impressive dance routines around the three chord structure most rock music adheres to but the choreography was on point, even if some of the wild gesticulations seemed like a concession that sometimes you have no choice but to rely on synchronised stomp dancing when staging a rock opera; one of the definite highlights was a wirework sequence featuring Kaylah Attard as an Angel visiting Tully after he's injured in combat.
With likable leads and a rocking soundtrack, Green Day's American Idiot makes for a fun night out on the town, breaking tradition from your usual theatre experience and being more akin to a rock concert; while this means that it will have limited appeal for those outside of its target market, if you're a fan of rock operas then chances are you're going to dig American Idiot.
Green Day's American Idiot runs until March 11; tickets are available HERE