News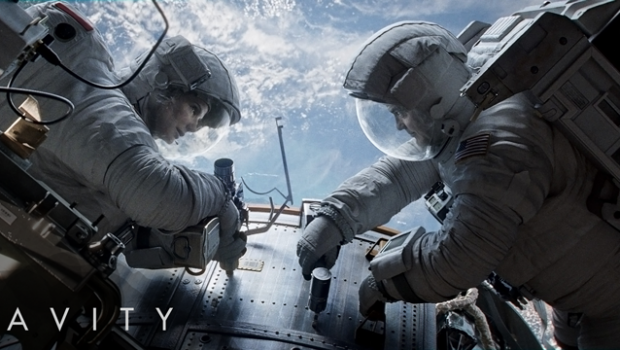 Published on October 7th, 2013 | by admin
Gravity #1 at Australian Box Office‏ – Media Release
GRAVITY, the highly anticipated film directed by Oscar® nominee Alfonso Cuarón which stars Academy Award® winners Sandra Bullock and George Clooney has claimed the number one position at the Australian Box Office from its opening weekend.
Repeating the films' success in the United States, the heart pounding thriller has earned $3,546,776 at 229 Australian locations.
Rotten Tomatoes 98% 5 STARS
Herald Sun, Leigh Paatsch – "It could well be the best thing you lay eyes on this year"
Sydney Morning Herald, Giles Hardie – "Gravity is the best film of the year"
Nine Network, Richard Wilkins – "It is one of the most amazing films you'll ever see"
(Tweet) Empire Magazine Australia "Gravity is out of this world. Astonishing on every level;2001 for a new generation. The closest you'll get to floating in space"
Bullock plays Dr. Ryan Stone, a brilliant engineer on her first shuttle mission, with veteran astronaut Matt Kowalski (Clooney). But on a seemingly routine spacewalk, disaster strikes. The shuttle is destroyed, leaving Stone and Kowalski completely alone — tethered to nothing but each other and spiraling out into the blackness. The deafening silence tells them they have lost any link to Earth…and any chance for rescue. As fear turns to panic, every gulp of air eats away at what little oxygen is left.
But the only way home may be to go further out into the terrifying expanse of space.
GRAVITY was written by Alfonso Cuarón & Jonás Cuarón, and produced by Alfonso Cuarón and David Heyman (the "Harry Potter" films).
GRAVITY is rated M and was released in Australian cinemas nationally on 3rd October 2013
Source: Roadshow Media Release