Books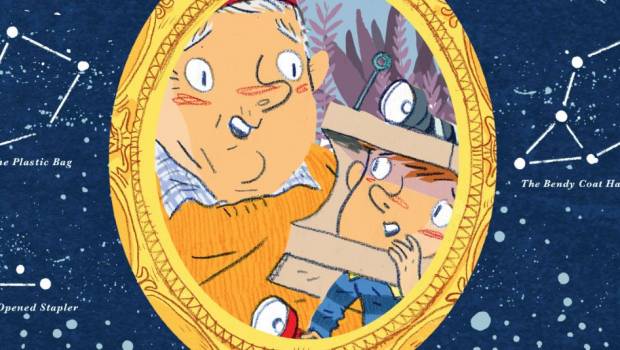 Published on July 30th, 2018 | by Andrew Bistak
Grandpa's Space Adventure Book Review
Summary: Grandpa's Space Adventure is a priceless journey about relationships, conquering fear and a wondrous adventure!
I'm scared of the dark . . . But Grandpa says we can still have FUN so he's taking me camping. Maybe I'll be able to have space Adventures like him one day . . .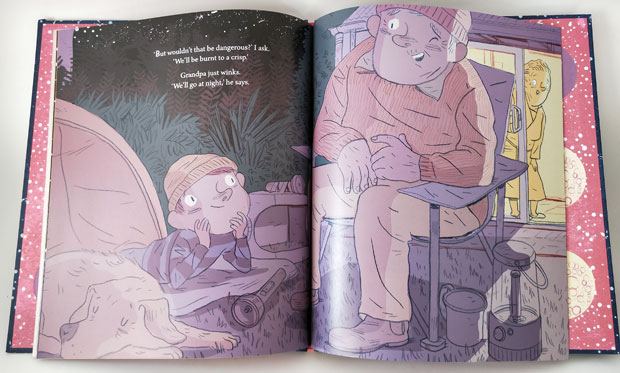 Welcome to Grandpa's Space Adventure that is brought to us by the creators behind one of the best-selling picture books, Grandpa's Big Adventure that is written by Paul Newman with art by Tom Jellett.
In a similar vein to the aforementioned title, Grandpa's Space Adventure follows a kindly grandpa who takes his grandson camping and although he is afraid of the dark, his pop takes him on a wondrous space adventure with his dog in order to help alleviate his fears which also unleashes his imagination.
Besides the magical story to space, the interesting characters and the beautiful bond between a grandfather and his grandson, Grandpa's Space Adventure is perfectly penned as it successfully brings these characters to life, not to mention the adventure that they embark on.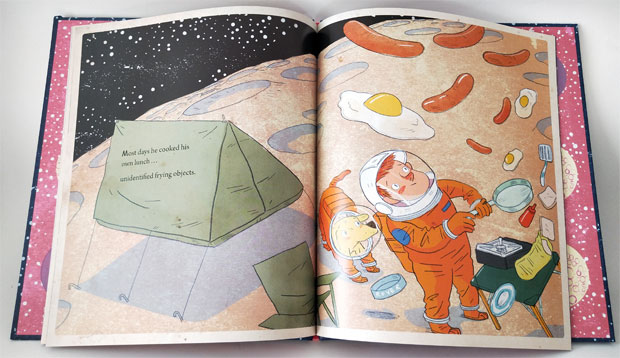 Then you have the amazing illustrations by Tom Jellett who adds another whimsical element to the story telling of Paul Newman whose drawings not only capture the emotions but also the scenarios which causes the characters to almost jump out of the page, particularly with the humour used in the story… just be warned that there might be a few laugh out loud moments while reading Grandpa's Space Adventure!
Final Thoughts?
Grandpa's Space Adventure successfully highlights the amazing bond between a grandfather and his grandson and how important this relationship is. Furthermore, the author creates a realistic relationship that when matched with the adventure, emotions and humour, it makes for it a delightful read, particularly with the illustrations that helps bring this story to life.
Recommended!
For more information, please visit https://www.penguin.com.au/books/grandpas-space-adventure-9780143785569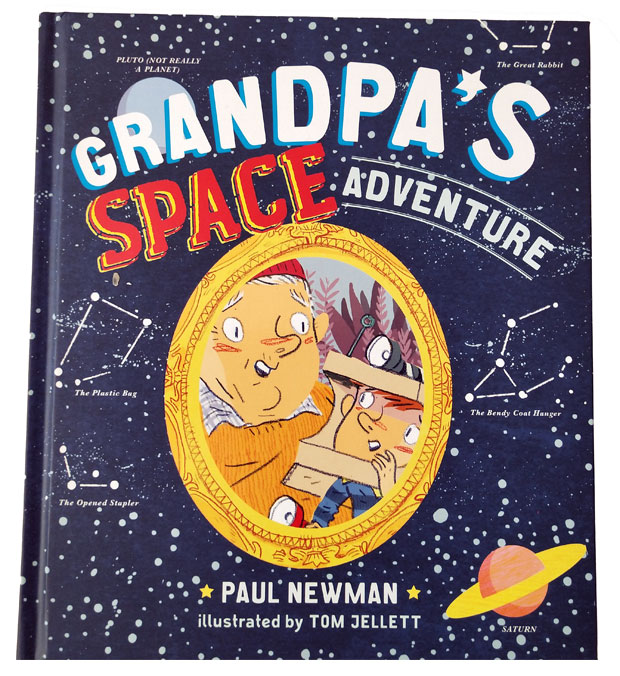 Book details
Format: Hardback
ISBN: 9780143785569
Release Date: July 30, 2018
Brand: Viking