News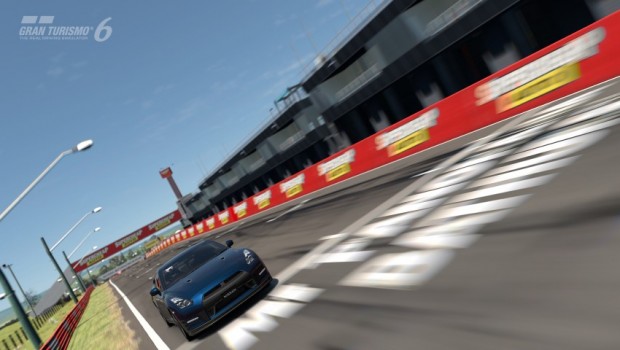 Published on October 3rd, 2013 | by admin
Gran Turismo 6 to feature legendary Bathurst circuit
–        Australian Mount Panorama Motor Racing Circuit, Bathurst, to appear in Gran Turismo® for first time
–        GT6™ available to pre-order now with bonus content 
Sydney, 3 October, 2013 – Sony Computer Entertainment Australia (SCE Aust.) and Polyphony Digital Inc. have announced that Gran Turismo®6, launching on 6 December 2013, will include the famous Bathurst circuit in Australia. The track features for the first time in Gran Turismo® history.
Mount Panorama Motor Racing Circuit, Bathurst, to give it its full name, is the home of motorsport in Australia. Located in New South Wales, it has a rich motorsport history – the first race held there was the 1938 Australian Grand Prix and it now hosts the Bathurst 12 Hour and the Bathurst 1000 races amongst others. The challenging circuit is 6.213km (4 miles) long with surprisingly steep inclines, a twisty, narrow section across the top of the mountain which proves difficult to master even for the very best racing drivers, and very little run off area to allow for mistakes.
Gran Turismo 6 will bring Bathurst to life in living rooms around the world.  With Polyphony Digital's legendary attention to detail when recreating a location, and next generation technology making the 3D model rendering better than ever, the result is a virtual carbon-copy of the Bathurst track, which will make the gaming experience truly absorbing for all who experience it.
"We are very pleased to be able to include Bathurst in our expanded selection of race tracks available in Gran Turismo 6," said Kazunori Yamauchi, the Gran Turismo creator and President of Polyphony Digital Inc. "Since its inception 15 years ago, Gran Turismo has listened to fan feedback and added extra features so that we now offer 1200 cars and 33 circuits from all across the world. It seems only right that the legendary Mount Panorama circuit is included as fans will now have a chance to drive one of the toughest tracks out there. Described by some as Australia's very own Nürburgring, this is a formidable track that will provide an exciting new challenge for PlayStation gamers."
Gran Turismo 6 will be released on 6th December, 2013. Available now to pre-order, fans of the franchise can choose from either the GT6 Anniversary Edition (RRP AUD$114.95) or the Standard Edition (RRP AUD$99.95) and will receive a number of additional cars when the game is released.