Games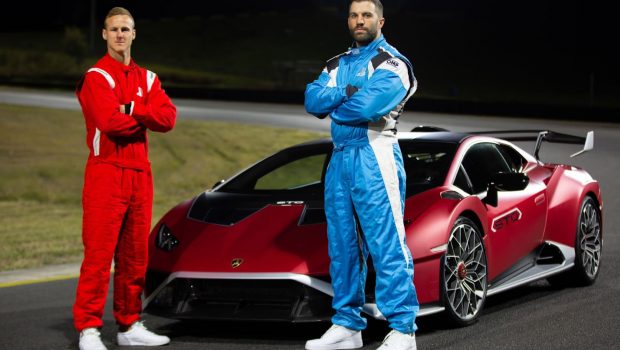 Published on June 24th, 2022 | by Adrian Gunning
Gran Turismo 7 Pits NSW against QLD Ahead of Sunday's Big Game
PlayStation Australia pits NRL superstars and State captains, James Tedesco (NSW) and Daly Cherry-Evans (QLD), against one another virtually in Gran Turismo 7 and on the track to see which state can set the pace ahead of the big game this weekend.
Leaning into the authenticity of car culture from Gran Turismo 7 and the competitive spirit of Aussies, PlayStation Australia gave the two sporting stars the chance to go head-to-head in a time-trial race, first playing Gran Turismo 7 on the PlayStation 5, before jumping onto the track to set their best time in a Lamborghini Huracán STO.
See which player came out on top and who has to up their game ahead of Sunday's match – WATCH VIDEO here.
Speaking after the race, NSW captain James Tedesco said "To be able to take the experience from racing in GT7 onto the track was awesome. The realism of the vibrations from the DualSense controller felt exactly the same as when I hit the track. You would literally feel every bump right from the couch."
While Daly Cherry-Evans said, "I couldn't believe the level of detail in the game – from the cars to the track, it was pretty special. I have also never been behind the wheel of a Lamborghini before – so to smash out some laps in that was great fun. Epic choice of colour too!"
Gran Turismo 7 is the latest addition to the famed franchise's 25-year history and brings together the very best features of the real driving simulator whilst celebrating the deep passion felt around the world for automobiles. To find out more about Gran Turismo 7, head to the PlayStation Blog.