Interviews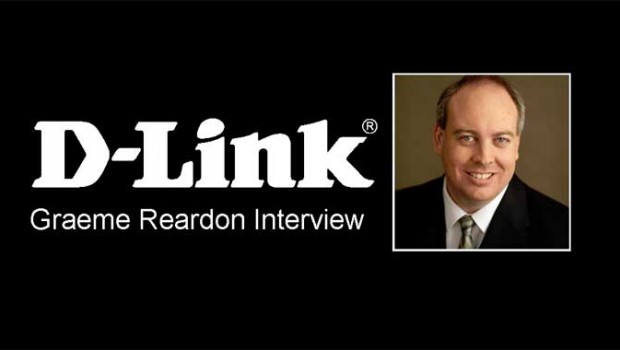 Published on July 14th, 2014 | by Admin
Graeme Reardon Interview (D-Link Managing Director Australia)
Hi Graeme and welcome to Impulse Gamer and thanks for giving us some of your time to talk with us… how have you been?
[GR] I'm very well thanks Andrew, and thanks so much for the invitation.
With Netflix finally about to launch in Australia, how do you think this company will change the face of entertainment in this country?
[GR] I think that Netflix will simply benefit consumers with more choice. With many different platforms offering the consumption of digital TV, movies and games already, I think that with the increased competition, a large and focused digital delivery platform from the likes of Netflix will simply increase competition, which often means better offerings and services for you and I!
What are you most looking forward to with Netflix launching in Australia?
[GR] I guess choice is really the key. Netflix have many relationships from a US perspective with the studios, as well as a growing number of their own series' of original content, meaning that many consumers may in fact have multiple subscriptions to different content providers. For example, I'm a Foxtel subscriber, have access to content via my ISP's Cable connection, and subscribe to Xbox Live. Having access to exclusive Netflix content such as 'Orange is the New Black' via Netflix could mean yet another subscription!
As Netflix is dependent on the internet, what can D-Link offer Australian users?
[GR] Because content providers such as Netflix support a wide variety of different devices, many of these being tablets, mobile phones and devices that are 'portable', let alone the multiple TV's and fixed devices many consumers have now, the need for high-quality Wi-Fi is imperative within the home. The absolute last thing you need is to have a subscription to high quality, high-definition premium content, and your Wi-Fi network cannot perform well enough to bring you the quality that such services can provide.
What are some of your products that can make our Netflix experience even better?
[GR] D-Link makes a wide variety of products to suit different budgets and needs within the home. The way we work with our customers is to talk about the number of devices in the home that need to be connected to the Internet. For example, when you think about all the devices in your home, you need to include mobile phones, tablets, laptops, desktops, sometimes phones for VoIP services, let alone game consoles such as Xbox's and Playstations, Smart TV's, even digital cameras, that all now need to 'talk' to the Internet or each other within the home. Once you have figured out how many devices need to be supported, both now and for the next few years, then you can make an informed decision on what's the right product to meet your needs.
With so many routers and modems available in Australia, what should users be on the lookout for?
[GR] Well, there are a few things to keep an eye out for. Firstly, you need to understand what type of Internet connection your ISP provides, is it ADSL, Cable, NBN or even Mobile Wireless (that's wireless like a mobile phone, not Wi-Fi, which tends to be more inside the home or business). Note though that a number of products now on the market can support all four of these types of ISP connections in the one box, such as our DSL-2890AL. The next thing is, as mentioned, the number of devices you need to connect to your router, both right away and into the future. If you aim to be streaming movies or TV to any devices, or have more than 4-5 devices, then you really also should look at the latest Wi-Fi technology on the market, being Wireless AC. This technology not only allows you to stream and watching movies across multiple devices simultaneously, but the coverage that it provides is far greater than the previous Wireless N technology too.
Some telecommunication companies and ISP provide their own modem/routers but these are base models. From our experience, some of these items are cheaply made too… so with that said, what limitations are there on these devices?
[GR] They can be, your right. Obviously, many ISP's simply want to you to 'get connected' with an Internet connection, but don't really know what you are then trying to do within your home, so they tend to provide a base model device, which will just get you up and running. In my experience, it's best (especially if you can 'unbundle' the device when you sign up) to do your research, and buy a router or modem router that will suit your needs. We get many people calling us that realise that the product that gets shipped to them from their ISP doesn't give them a good Wi-Fi signal, or isn't fast enough to do much more than 'browse the Internet' from a laptop, and end up often replacing it with a D-Link product that can deliver the quality and performance they are after.
We're just halfway through 2014, what other products will D-Link be releasing this year?
[GR] We actually have quite a bit launching in the next few months, but the really cool device we just launched is our Wi-Fi Audio Extender. This nifty little device allows you to plug in any speaker that you have lying about with a standard 3.5mm audio jack, and then play your music to it from anywhere within your Wireless network. It's also a Wireless Extender, meaning that if you have a black-spot (i.e. you have drop outs or can't get Wi-Fi connected in a particular area in your home) this device can help cover it by 'extending' your 'good' Wi-Fi network into that black-spot to give devices in that area Wi-Fi coverage. My wife has one of these (it's the DCH-M225) plugged into a power board on top of the fridge, and a speaker connected to it, and can now stream music from her phone to it simply and easily…very cool.
What are you most looking forward to?
[GR] I can't give too much away just yet, but try to imagine that on your way home, your heater or air-conditioning automatically turns on, the lights in the house come on as you pull into the garage, and the music turns on as you walk into the lounge after a tough day at the office. If you are at work and someone knocks on the front door, or tries to sneak around the back, your phone alerts you with pictures or streaming video, and if the smoke alarm happens to go off while no one is at home you get alerted. Pretty amazing stuff, so stay tuned for more soon…
Thanks for your time and advice Graeme!