Events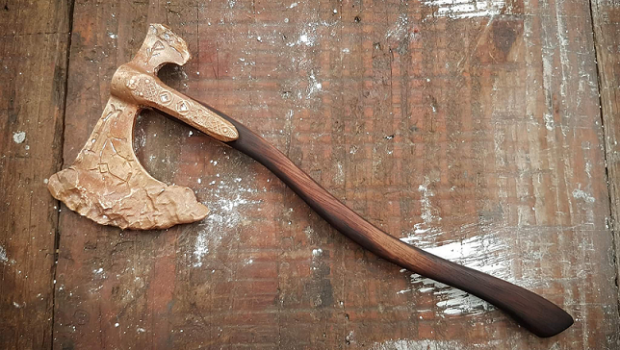 Published on April 13th, 2018 | by Dana Folkard
BLACKSMITH FOR A DAY – GOD OF WAR AXE MAKING MASTERCLASS
In celebration of the highly anticipated PS4 exclusive, God of War game on April 20th, PlayStation Australia joined forces with the celebrated blacksmith school at the historic Eveleigh Locomotive Workshops to offer a truly unique God of War inspired axe-making masterclass. I was fortunate enough to have been invited to participate in one of these masterclass as a part of the God of War launch event, hosted by renowned blacksmith Matt Mewburn, as we learnt the foundation skills of one of the world's oldest trades.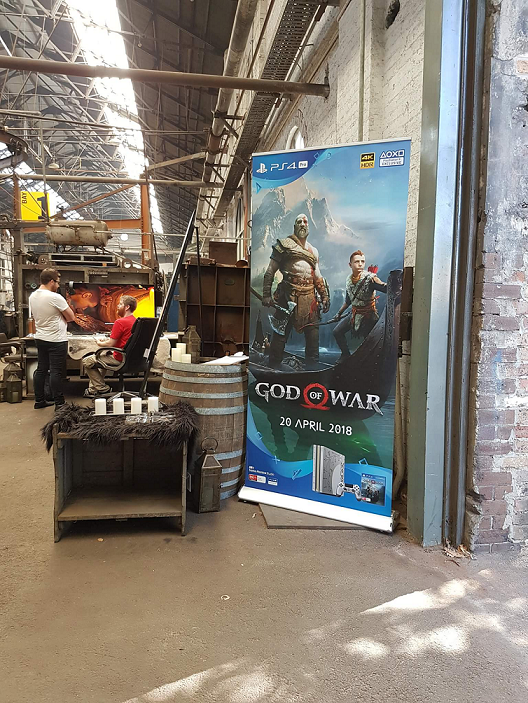 Cory Barlog, God of War Creative Director at Santa Monica Studios and Rob Davis, Lead Level Designer kicked-off the day by briefly introducing aspects of the new game, explaining the shift to Norse mythology and the importance of blacksmithing and axes to the Norse Gods. In the new God of War story, the powerful magic Leviathan Axe is a brutal weapon as well as a versatile tool for exploration, utilised by Kratos as he embarks on an epic and emotional journey into the Norse wild with his son, Atreus. This was then followed by an exciting demonstration where we got to see a giant power hammer pound the heck out of a molten hot axe head. Matt then took us over to the workbenches, gave us some safety equipment and explained the processes we were to be participating in. Thus, began our crash course in forging our very own axe.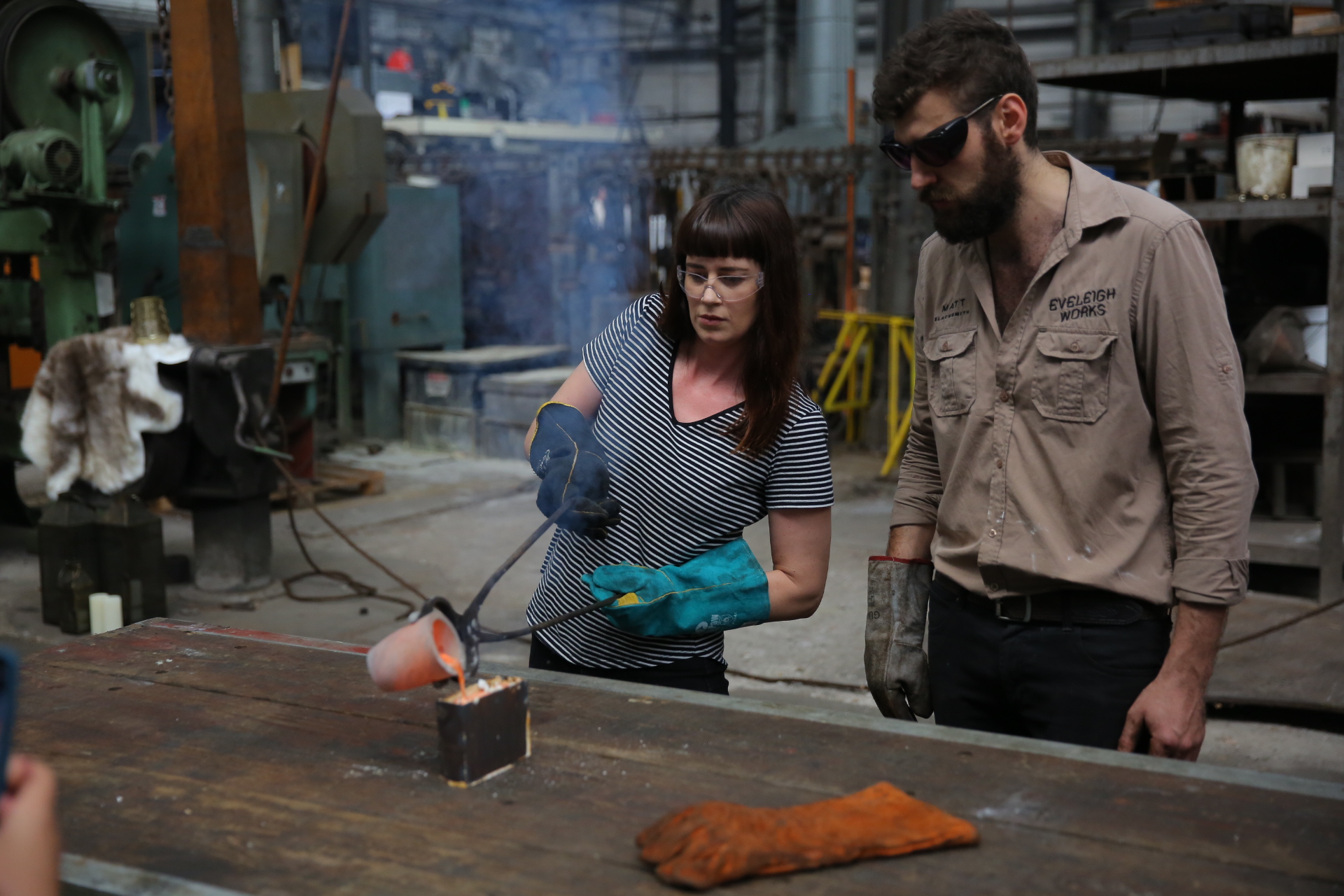 The entire process, from start to finish took about four hours and was an intense and highly enjoyable experience that left me buzzing for hours afterwards. To begin with we heated the bronze in the gas furnaces to 1100 degrees, which allowed us to then pour the molten hot liquid into the axe head mold. Once it cooled down, we then had to begin the process of scrubbing the casting from off the bronze axe, using hammers, brushes and a lot of elbow grease. Once this process was completed, we then headed over to the grinders where we got to shape and polish cuts of timber transforming them from angular piece of wood to an elegant and shapely handle. The final process was the patination and final cleaning of the axe head, which involved scoring both the handle and axe with a blowtorch, then finally sanding the charred wood back and coating the handle in a nice thick dollop of linseed oil. This was the moment where I took a step back and looked at my gorgeous axe with a loving affection, as I couldn't believe that I made something as cool as this.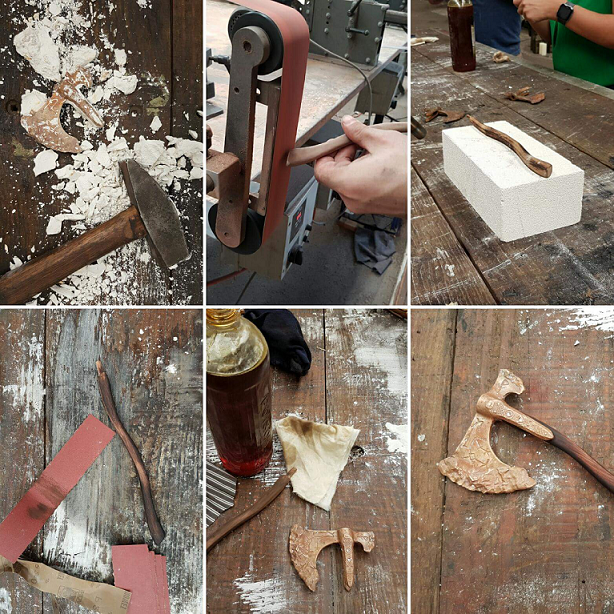 Does this sound like something you'd love to do? If it is, then you're in luck as Eveleigh Works will be offering people the chance to participate in an exclusive blacksmith masterclass, which will not only offer them an intensive lesson in the foundation skills of blacksmithing, but also participants will walk away with their very own ornamental Leviathan axe. The workshop will take people a journey, where they will get to learn about Norse Blacksmithing techniques and history, and how these skills are used and have evolved throughout the ages. An experience unlike any other.
Details:
Tickets: Available from 17th April until sold out via https://eveleigh.works/
Price: $320 per person
Course duration: Starting from 21st April, running for 4-5 hours each Saturday for 5 weeks
Location: Eveleigh Works, Australian Technology Park, Bays 1 & 2, 2 Locomotive Street Redfern NSW
Exclusive to PlayStation  4, God of War will launch on 20th April, 2018, in  select Australian retailers and on PlayStation Store.