Hardware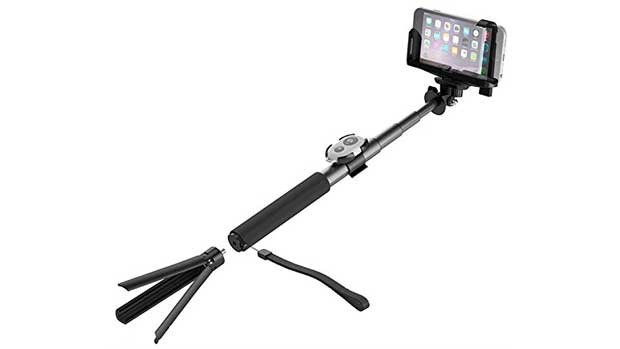 Published on September 13th, 2015 | by James Wright
GoStick Review
Summary: The GoStick from Cygnett is the perfect "selfie-stick"
After seeing hundreds of people carrying around "Selfie Sticks", I was finally given the opportunity to test one of these out thanks to my editor. So here it is, the GoStick Bluetooth Selfie-Stick from Cygnett which has been designed for a plethora of smartphones in order to capture those shared moments. Measuring at a whopping 62cms in length and made from sturdy aluminium, this selfie stick is more than just that because it offers some additional features.
These features include a Bluetooth remote in order to capture that perfect photo, a detachable tripod and is even compatible with the GoPro. It even has a trigger option to increase the exposure of your photos! So how does all this selfie goodness work? It's actually quite easy and in just a few minutes you can start snapping those wonderful selfies but first you need to pair your phone with the GoStick. Once paired, your smartphone simply slides into the adjustable cradle and to take photos, you use the included remote control. It's really that easy!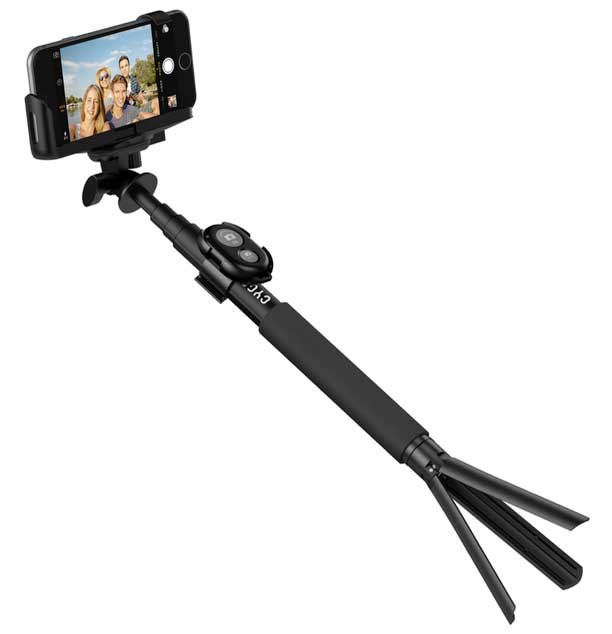 Another great aspect about the GoStick is that the Bluetooth remote can also clip onto the selfie stick or it can be removed in order to take photos in tripod mode. This is probably the most unique aspect about the GoStick, the detachable Bluetooth remote which definitely makes selfie taking a fun experience. The design of the GoStick is also quite sturdy, especially with its aluminium design and to ensure additional comfort, the end of the stick has a gripped handle. Adjusting the extendable pole is easy which even locks in place and once your phone is installed on the GoStick, you can even adjust the rotation of the screen thanks to its 2-axis rotation.
The only downside of the GoStick is that you need to be careful while using the tripod because a strong wind or if it's not balanced correctly will see the product tip over but with some  practice, you can prevent this from happening. I also like that the GoStick supports a variety of smartphones but with the larger phones on the market such as the iPhone 6 Plus, you won't be able to use this selfie stick.  Nonetheless, taking photos with the GoStick is very easy and you can get some great photos with humans and animals alike. Most people will pick up the gist in a matter of minutes and given the love of social media and photos, it's easy to see the GoStick become part of your travel inventory!
Recommended!