Films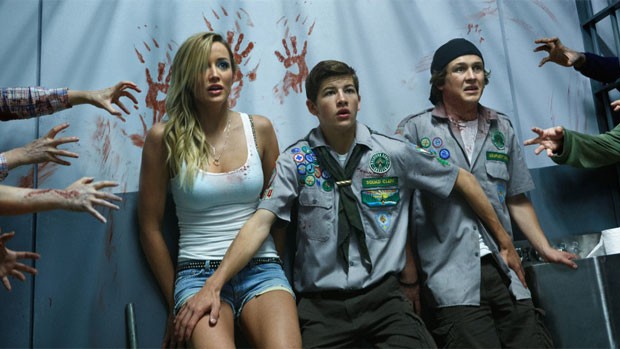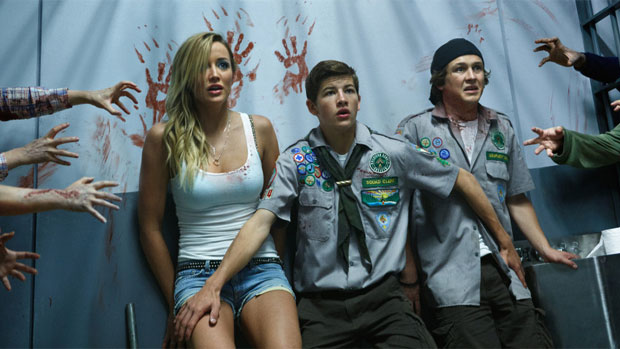 Published on November 4th, 2015 | by admin
Goriest Moments in Film
Blood, guts and gore are some of the most exciting things in film; we cringe at every scene and sometimes cover our eyes, but it sure does get the heart pumping and the stomach turning! To celebrate the newest and goriest film about to hit cinemas on November 5, Scouts Guide to the Zombie Apocalypse, we've curated the goriest moments in film ever.
Scouts Guide to the Zombie Apocalypse (2015)
This new and hilarious film follows three scouts on the eve of their last camp-out who discover the true meaning of friendship when they attempt to save their town from a zombie outbreak. We can't give away too much, but there's zombie cat kills, sooped up whipper snippers and zombie strippers. Not to mention the scout leader is the hilarious David Koechner (Anchorman) and upcoming babe Patrick Schwarzenegger features in the film as well! Catch Scouts Guide to the Zombie Apocalypse in cinemas from November 5.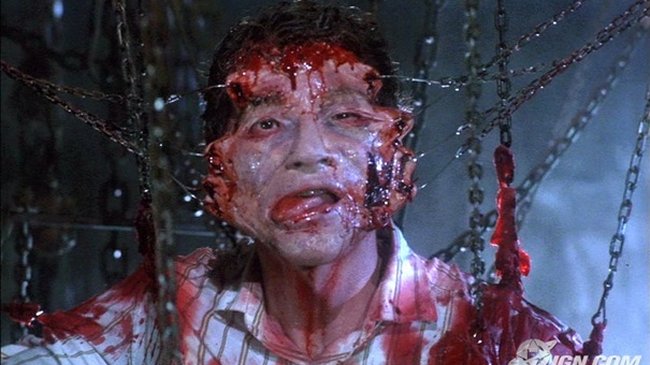 HELLRAISER (1987)
Upon solving a puzzle-box, Frank grants the Cenobites (leather clad demons) access to Earth and his body. Woops! He is then caught by chains with hooks and pulled apart in gory fashion.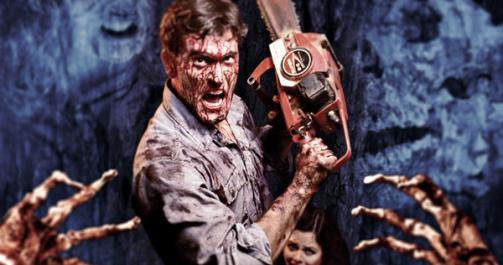 The Evil Dead 2 (1987)
While this series could become a list of its own, The Evil Dead 2 provides us with a very gory winner. In this scene Ash is getting beaten up by his own possessed arm and does the unthinkable when he reaches for the iconic chainsaw. Let's just say he's a leftie now…  
Re-Animator (1985)
While Dr Hill is turned around, Dr West grabs a shovel and hits him across the back of the head. This blow would've been enough to knock him out but of course he doesn't stop there and continues to use the shovel to cut off the doctor's head. This scene makes you squirm around just as much as the decapitated body.
Final Destination 2 (2003)
The series provides so many creative deaths but the one towards the end of the second instalment is the goriest of all. After surviving a nasty pile-up on the highway Tim counts his lucky stars that he's alive, that is until a giant pane of glass falls on top him, of course.
Kill Bill (2003)
Not only is Tarantino the Master of Directing, he's also the Master of Gore for this bloody scene. When confronted by the Crazy 88s, The Bride makes her way through them with her katana, leaving a crimson trail of destruction behind her.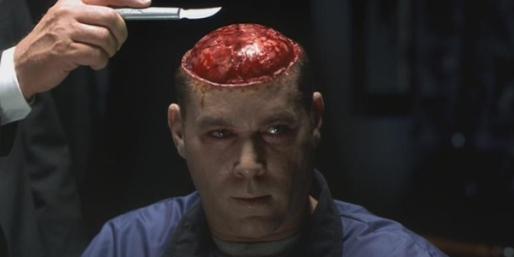 Hannibal (2001)
Never has an audience squirmed more as when Hannibal Lector, our favourite cannibal, literally picks the brain of one of Clarise's colleagues while he stays alive and eats his own grey matter. A Hannibal dinner party always comes with a brainteaser.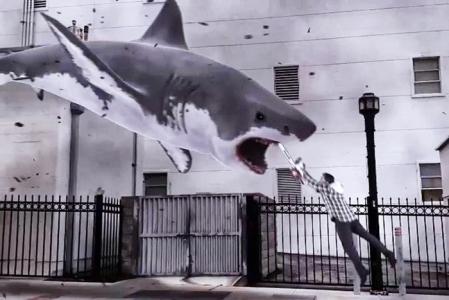 Sharknado (2013)
B-grade at best, Sharknado guarantees a lot of over-acting and hilarity. One particularly gory scene is a man-vs-flying shark moment as a man with a chainsaw saves his friend and decides to jump into the shark's jaw. He then cuts himself out and (surprise!) another woman out of the shark's belly. Just saying, in the time that he took to start up the chainsaw he could've just moved out of the way…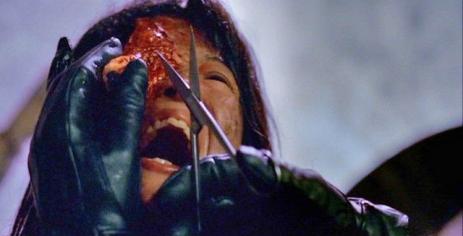 Hostel (2005)
In a torture scene turned rescue, Paxton finds himself watching a girl get a blow-torch to the face before he kills her torturer. He came a little too late and her eye ball is already hanging out of its socket. He does her a solid and cuts it off to ease the pain, a warning to all of those with faint hearts!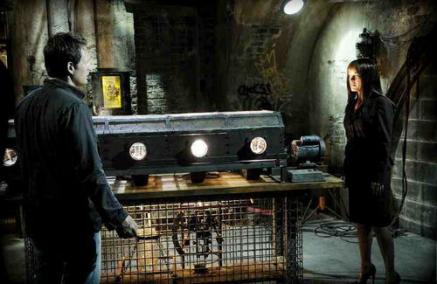 Saw IV (2008)
Some have sworn off the Saw films because of the level of realistic gore in them, but that's exactly why they make it into this list. Saw IV features a trap which requires ten pints of blood to save the lives of the two inside, they both sacrifice their arms to a saw before passing out.