Hardware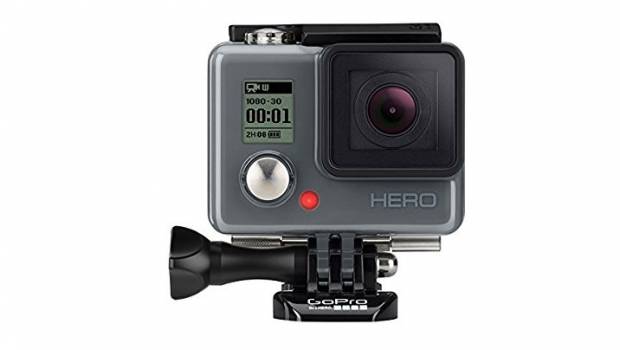 Published on March 30th, 2018 | by admin
GOPRO LAUNCHES ENTRY-LEVEL HERO CAMERA FOR $299.95
Proven Design at a Powerful Price
$299.95 HERO Joins $429.95 HERO5 and $599.95 HERO6,
Making GoPro Life-Capture Accessible to All
GoPro  has added a new HERO camera to the family. On sale now, HERO is a $299.95, go-anywhere, capture-anything camera that makes it easy to share experiences that would be difficult to capture with a phone.
HERO features a 2-inch touch display, is waterproof to 30 feet and is extremely durable, making it the perfect GoPro for kids, adventurous social sharers and travelers.
"HERO is a great first GoPro for people looking to share experiences beyond what a phone can capture," says Meghan Laffey, GoPro's SVP of Product. "HERO makes it easy to share 'wow' moments at a price that's perfect for first-time users."
Sharing cool experiences with HERO is simple. It offloads your photos and videos to the GoPro app which creates fun, shareable videos for you, automatically.  No more fumbling with your SD card or plugging your camera into a computer. HERO makes it simple.
Those looking for the ultimate GoPro-experience can subscribe to GoPro's PLUS subscription service. Cloud backup, 20-percent off accessory discounts and more are included with a PLUS subscription for just $7.49 a month, cancellable anytime.
HERO is available today at retailers around the world and on GoPro.com.
Key features include:
Award-Winning Image Quality: HD Video (1440p60 and 1080p60) and 10MP photo performance
2-Inch Touch Display: Using HERO is as easy as using your phone thanks to its touch display
Voice Control: Tell HERO to start and stop recording, take a photo, turn off and more
Waterproof + Extremely Durable: Waterproof up to 30′ (10M) and designed go everywhere your smartphone can't
Video Stabilization: HERO features video stabilization that helps smooth out the shakes
Smartphone Compatible: HERO offloads your photos and videos to the GoPro app which creates fun, shareable videos for you, automatically
Body and Gear Mountable: compatible with 30+ GoPro mounting accessories