Films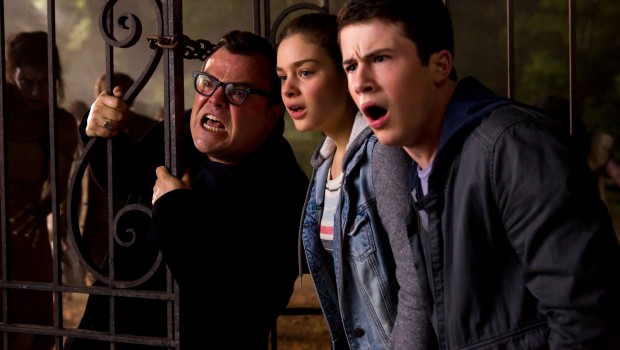 Published on January 21st, 2016 | by admin
Goosebumps – Film Review
Reviewed by Chloe Sesta Jacobs on the 20th of January 2016
Roadshow presents a film by Rob Letterman
Produced by Deborah Forte and Neal H. Moritz
Screenplay by Darren Lemke based on Goosebumps by R.L. Stine
Starring: Jack Black, Dylan Minnette, Odeya Rush, Amy Ryan, Ryan Lee, Jillian Bell
Music by Danny Elfman
Cinematography Javier Aguirresarobe
Edited by Jim May
Running Time: 103 minutes
Rating: PG
Release Date: the 14th of January 2016
Less definitely isn't more in Rob Letterman's (Monsters vs Aliens, Shark Tale) movie adaptation of the bestselling children's Goosebumps series. While the film is loosely based on the stories themselves, we're also introduced to R.L Stine (Jack Black), who lives an incredibly private life with his teenage daughter Hannah (Odeya Rush). She's a young woman curious about the world around her, but is sheltered and home schooled by her controlling father.
It doesn't take Zach (Dylan Minnette) long to fall for Hannah when he and his mother Gale (Amy Ryan) move in next door. While Hannah's mysterious father tells Dylan he'll be sorry if he doesn't stay away from her, we all know how that goes. Sure enough Zach and Hannah find themselves hanging out and through a series of unfortunate events that includes the local chump Champ (Ryan Lee), they manage to unleash hell on the small town in Delaware.
"Why are these books locked?" Well that's an excellent question! It turns out that if opened, the stories are able to come to life. Slappy, from the Night of the Living Dummy series, is unleashed early on and assumes the position as supreme leader of all the ghouls and creepy crawlies. Not happy with being locked up for so long, he turns on Stine and opens all the books, which spells disaster for humanity.
The creatures range both in scariness and hilarity. While Slappy might have spooked us in the books, his presence on screen is more tedious than terrifying and towards the end of the film everyone is wishing that his lips would stop moving. However, the gnomes from the aptly named Revenge of the Lawn Gnomes provide the most laughs of the film, especially in a scene where they overpower Stine and try to throw him in an oven.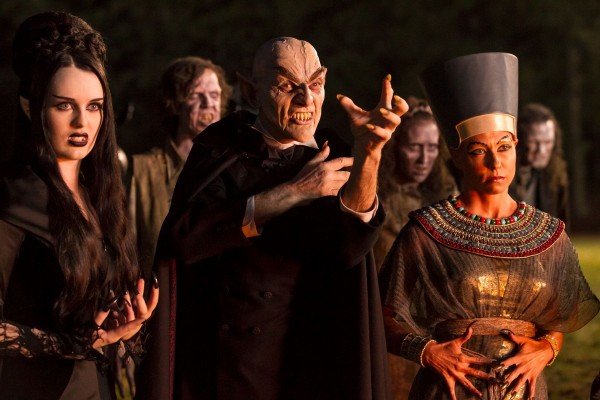 We're privy to countless monsters from the numerous books, but this isn't really at any detriment to the film itself. Focusing on five or 25 (as we see) wouldn't make a difference as the story is predictable and quite literally doesn't leave much to the imagination. There is a lot of exposition and hardly any subtlety in sight, but there is a super nice and heartfelt message here.
Black steals the show in the lead role and reminds us how perfectly suited he is to the quirky and crazy characters he loves to play. He thrives when his wide-eyed expressions and passionate outbursts are at play, so he would have felt quite at home here. His supporting players are also lots of fun, with no one taking anything too seriously (and rightfully so). Goosebumps is a little bit Jumanji, a smidgeon of The Shining, with some brief Zombieland and Rear Window feels.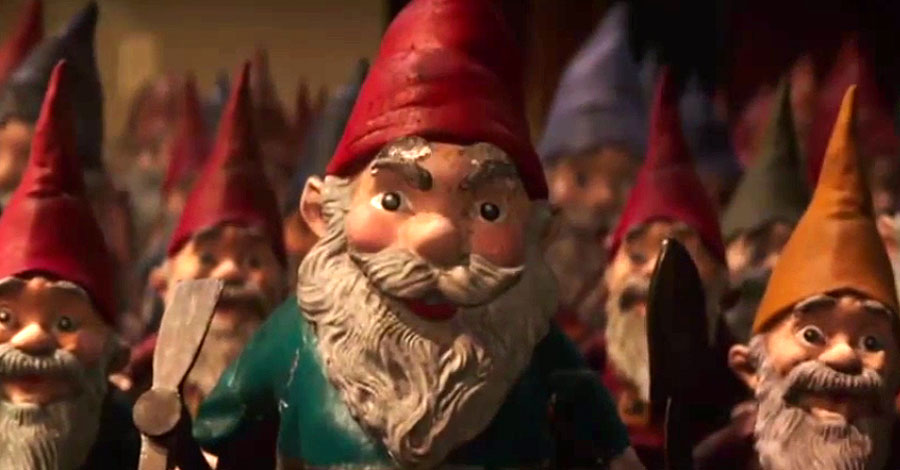 Is this film somewhat disappointing for the generation that grew up with the books? Sure. Does it matter? Not really. Goosesbumps is entertaining enough for the young kids with the right amounts of nostalgia for its older audiences. It's not going to change your life, but it will perhaps make you want to revisit the stories that made you pull the covers up over your eyes so many years ago.
Summary: Goosesbumps is entertaining enough for the young kids with the right amounts of nostalgia for its older audiences.