Hardware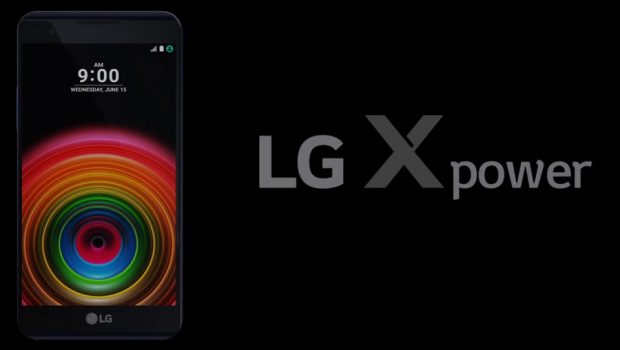 Published on September 19th, 2016 | by admin
GOODBYE BATTERY ANXIETY – HELLO LG X POWER
THE NEW DEVICE AVAILABLE FROM LG, WITH MONSTER BATTERY LIFE
19th SEPTEMBER 2016, SYDNEY: LG Electronics (LG) announced today the launch of its LG X Power smartphone – made for those who have a thirst for longer battery life. The new smartphone will be ranged in JB Hi-Fi stores across Australia at RRP $349.
The LG X Power is only 7.9mm thick and packs a huge 4,100 mAh battery capacity, which is 50% bigger than the LG Nexus 5X smartphone battery capacity. This extra capacity means you can say goodbye to 'battery anxiety' and hello to extra battery power that is ready to go when you are. The larger-than-life battery enables you to keep going, whether it is playing your favourite game, watching movies, listening to music or just keeping up with your non-stop lifestyle. A recent USA article by Phone Arena has crowned the LG X Power champion in a recent battery life test, using a custom web script designed to replicate the power consumption of typical real-life usage.
Bruce Leigh, Marketing Manager for LG Mobile Australia comments: "This smartphone is great for those who are always on-the-go. This device has all of the features and necessities needed, but with the added benefit of a large battery capacity. So you can be glued to your phone playing games or scrolling through social media for longer."
The LG X Power screen also has crisp visuals and stunning colour, meaning your videos, games, apps and photos come alive on the 5.3" HD screen. Everything appears sharp, clear and vivid.
You can also have bundles of fun with selfies on the new LG device with thanks to the Auto Shot feature. Auto shot automatically recognises an individual's face and takes a selfie once both the object and device are still, so you can take photos without the hassle of touching the screen.