Games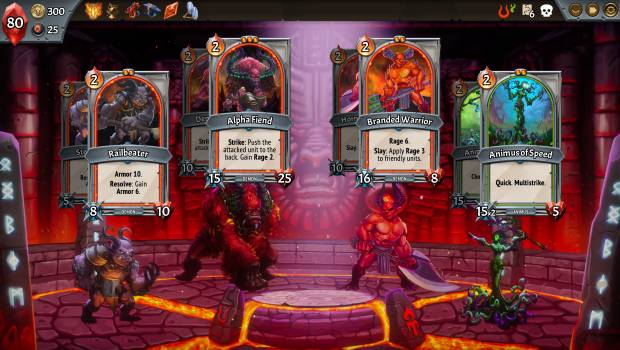 Published on January 30th, 2020 | by Alex Novus
GOOD SHEPHERD ENTERTAINMENT AND SHINY SHOE REVEAL MONSTER TRAIN, A NEW TAKE ON ROGUELIKE DECK-BUILDING CARD GAMES
Good Shepherd Entertainment and independent developer Shiny Shoe have announced Monster Train, a new strategic roguelike deck-building game set on a train to Hell. With multiple ways to customize your tactics, online multiplayer, and an array of unique gameplay possibilities, Monster Train is expected to release Q2 2020 on Windows PC.
Hell has frozen over, and it's up to you to protect the last Pyre from the forces of Heaven and make Hell burn once more. Monster Train adds an extra strategic element to roguelike deck-builders with three vertical play fields that must be defended at a time. Build a deck of spells and minions from over 200 cards, and position your champions on each level to protect the train from invaders. Keeping your Pyre intact to relight the fires of hell is your ultimate goal. With five clans to combine and fight for, challenging enemies to balance your deck against, and multiple routes to take through Hell, no playthrough is ever the same.
Monster Train's unique time-based online multiplayer mode HELL RUSH lets up to 8 players compete against one another in time-based challenges for an exciting experience under intense pressure. Create your own custom challenges and share them with the world to see who can top the custom challenge leaderboards.
Players can sign up for a chance to experience Hell's revolution this February with the Monster Train PC closed beta at www.TheMonsterTrain.com.
For more information, visit www.TheMonsterTrain.com, and follow @GoodShepherdEnt on Twitter.