Games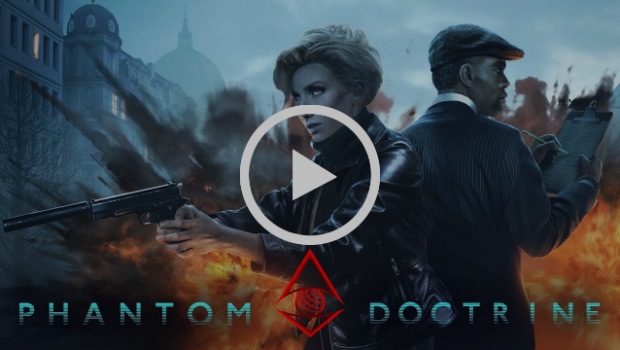 Published on August 14th, 2018 | by Admin
GOOD SHEPHERD ENTERTAINMENT AND CREATIVEFORGE GAMES POSTPONE RELEASE OF PHANTOM DOCTRINE ON XBOX ONE TO AUGUST 24th
Cold War Strategy Thriller Will Launch on PlayStation®4 and Windows PC on Aug. 14
AMSTERDAM, Netherlands, and WARSAW, Poland – Aug. 13, 2018 – Good Shepherd Entertainment and independent developer CreativeForge Games have announced that Phantom Doctrine's release on Xbox One has been postponed until August 24th. The game has been officially approved for release on the Xbox One, and has recently been issued this new release date. The Cold War strategy thriller remains set to launch on Aug 14th on the PlayStation®4 computer entertainment system and Windows PC via Steam and GOG.com.
Phantom Doctrine is a turn-based espionage tactics game set at the height of the Cold War. As the leader of a covert organization battling a global conspiracy, you'll have to master operating in the shadows against overwhelming odds. Train your agents, investigate new cases, and research cutting-edge tech from your base, then infiltrate enemy facilities, eliminate their assets with stealth or brute force, and uncover their schemes.
Phantom Doctrine's deep single-player mode offers two different perspectives: experience the story as a KGB counterintelligence operative or a renegade CIA commando. Players can unlock New Game Plus runs of the game's 40-hour campaign with additional story content, or challenge rivals around the world in ruthless one-on-one online multiplayer matches. Phantom Doctrine captures the subtle tension and intrigue of classic Cold War spy films with atmospheric visuals and an unnerving soundtrack from award-winning composer Marcin Przybylowicz (The Witcher 3: Wild Hunt).
For the latest updates, visit https://www.phantomdoctrine.com, and follow @PhantomDoctrine and @GoodShepherdEnt on Twitter.