News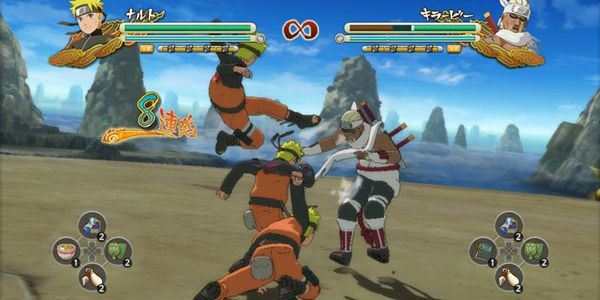 Published on August 12th, 2014 | by admin
GOOD NEWS FOR NARUTO SHIPPUDEN GAMES' FANS!
After revealing the release date for its STEAM version (16th September 2014), BANDAI NAMCO Games Europe is proud to reveal new content for its upcoming smashing fighting-packed game NARUTO SHIPPUDEN Ultimate Ninja STORM REVOLUTION.
Naruto's old enemy Gaara, the Fifth Kazekage, brings his unique mastery of the Sand to the battlefield. As one of the 9 Tailed-Beasts Jinchûriki, Gaara can summon the One-Tailed Beast Shukaku and use his mighty power along with his limitless Chakra wells.
New additions to NARUTO SHIPPUDEN: Ultimate Ninja STORM REVOLUTION include being able to accessorize your characters in the online mode to stand out from the crowd.  Players will also be able to have their online characters fight for them in Network Clone Teams to have them train and gather items while players are away from the game.
NARUTO SHIPPUDEN: Ultimate Ninja STORM REVOLUTION will be coming to Australia and New Zealand forPlayStation®3, Xbox 360 on 11th September. STEAM version will be available on September 16th, 2014. Get the latest news about NARUTO Games on http://www.Naruto-StormRevolution.com and join our community on: www.facebook.com/NarutoGames and www.twitter.com/NarutoVideoGame. For more information aboutBANDAI NAMCO Games Europe full line-up, please visit: www.BandaiNamcoGames.eu.