Games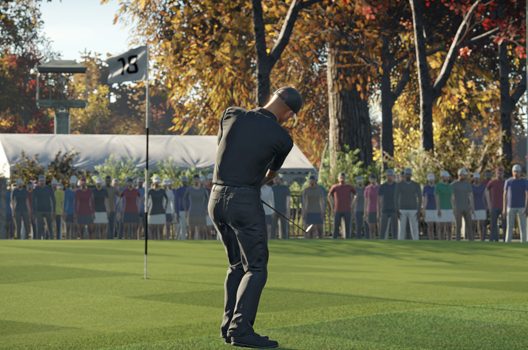 Published on June 27th, 2017 | by Admin
THE GOLF CLUB 2 TEES IT HIGH AND LETS IT FLY TODAY ON PC, PLAYSTATION®4 AND XBOX ONE
June 27, 2017 – Walnut Creek, CA – Video game publisher Maximum Games, in partnership with developer HB Studios, today* celebrates the release of their highly-anticipated sports game, The Golf Club 2, the next installment from the beloved franchise. Hailed for its authenticity and social engagement, fans can now take to the green as The Golf Club 2 is out now for the PlayStation®4 computer entertainment system, Xbox One, and Windows PC.
"We've swung hard with this game by setting out to create the biggest and most dynamic golf experience by packing in tons of new features and enhancements for our players, both from our own creative minds as well as from fan feedback," said HB Studios game producer, Shaun West. "The result is an amazing and robust experience that is more realistic and more authentic, while delivering on our signature style of fun, customisation and competition on the course and in the club."
The Golf Club 2 features:
Highly authentic golf experience both on the green and in the club.
Single player Career Mode – players progressively rise through the ranks to claim top spot.
Online Societies – create, customize and run societies with friends, or join existing ones based on skill level and play styles… ascend to the top to have the biggest and best society.
Refined Course Creator – more creative freedom to build the ideal course to suit any player's style, whether starting fresh or upgrading a previous masterpiece from the original game which features more than 150,000 user-generated courses.
Stunning environments – experience a vast range of customisable terrain.
Cutting-edge swing mechanics – Delivers a more authentic and calculated way to control the swing and the desired outcome for each shot creating realistic outcomes.
Uninterrupted gameplay – zero load times between holes.
Unlimited customisation options – players will have the ability to customise almost everything from course designs and club décor, to characters.
Dynamic online tournaments – Create and host online tournaments, inviting other players to buy in for a chance to prove their skills and win in-game currency and notoriety.
"We are thrilled to have The Golf Club 2 out for players to enjoy," said Christina Seelye of Maximum Games. "Fans of the original will find themselves back in the game but this time with so many more added features and enhancements, as well as an expanded community of golf aficionados to engage with for friendly competition and bragging rights."