Comics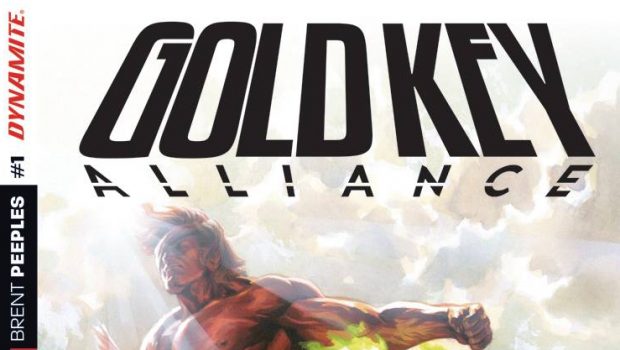 Published on December 26th, 2016 | by Chris O'Connor
Gold Key Alliance #1 TP Comic Book Review
Summary: Multiverse issues can really bring you down.
As someone who only really knew these characters (well most of them… some not at all) from other iterations this comic does a good job of feeding the reader enough information to grab them by the interests and pull them along for the universe hopping ride. Who wouldn't want to watch a reality TV show about a Dinosaur Park?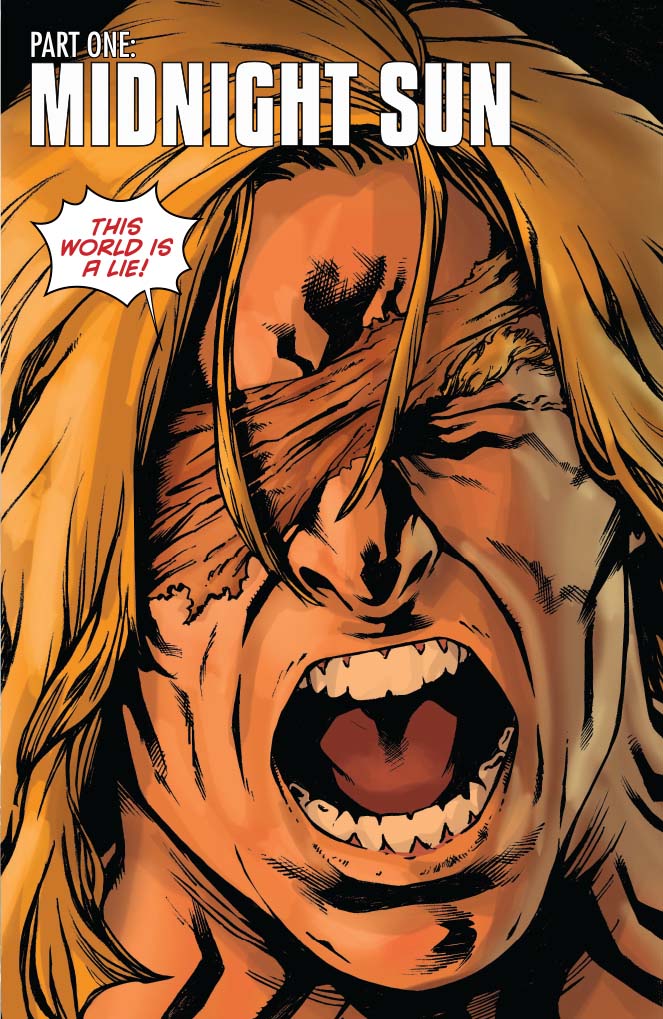 Writing
As mentioned… I've only really heard of a number of these characters in other context… Turok I knew from the N64 game. Samson simply from the old fable of Sampson and Delilah. Phil Hester however has a clever way to "introduce" all these characters and set the scene for new runs of each. All of the characters are engaging events in their own realities… but before long they find themselves lured to another dimension… a dimension that holds answers and questions as to what is going on and what needs to be done to save not just each individuals world… but all worlds.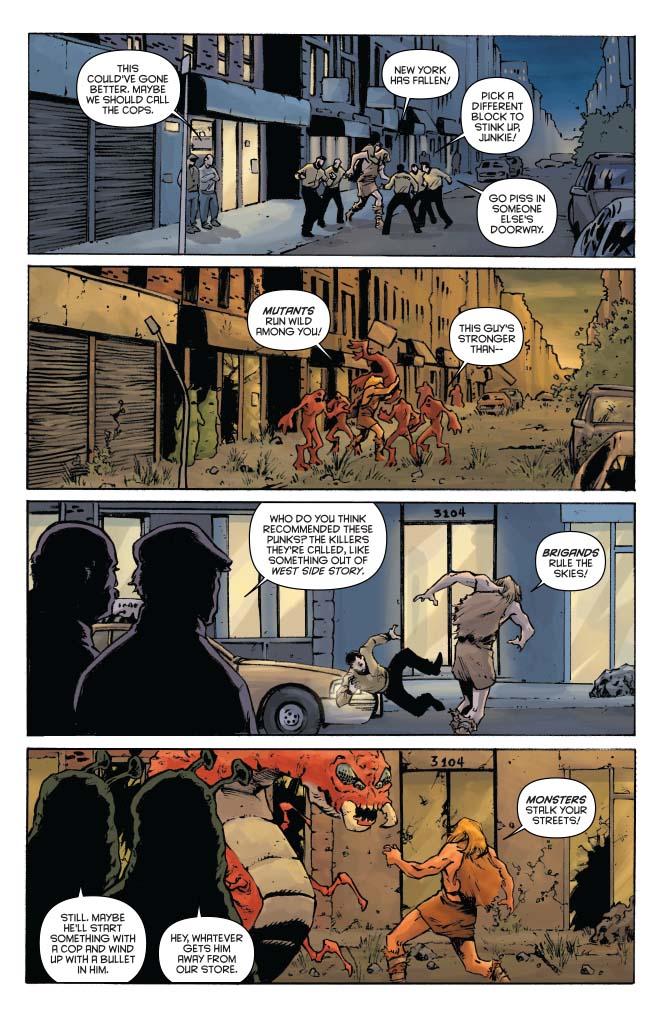 Artwork
There's a great sense of dynamism to Brent's art… there are very few panels that appear stationary. Even minor scenes of police chatting seem to be imbued with life. There's a lot to convey in this story and so many bold characters but Brent tackles it all with grace and style. Colour palettes are kept minimal and avoid become distractions but rather work to set the tone for the scenes. The lines are simple can clean and avoid complicating scenes that could easily quickly become a mess of hashing and motion lines.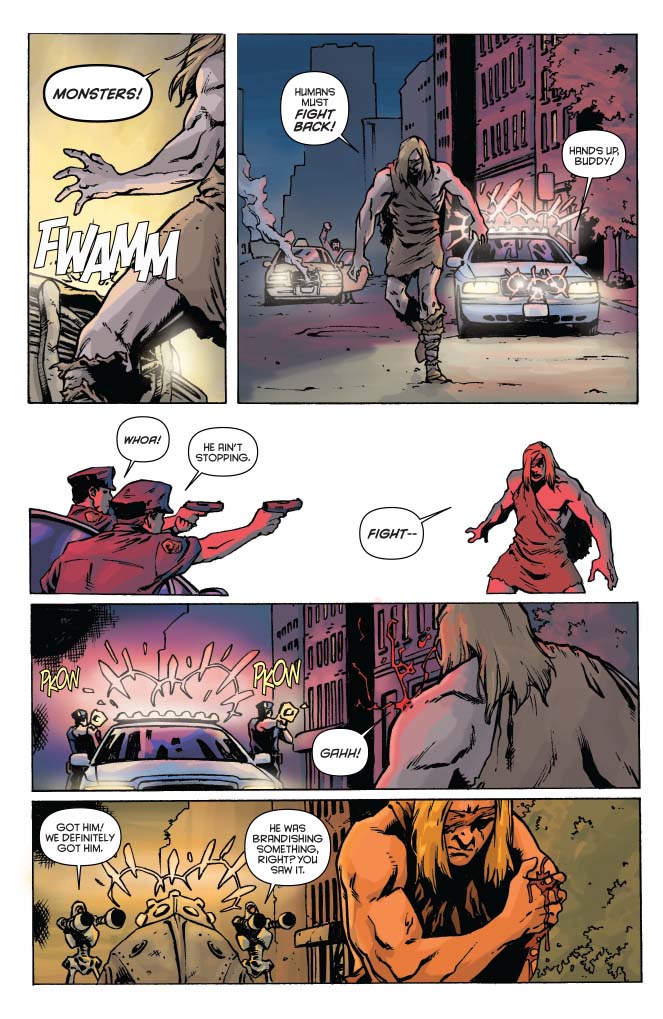 Final Thoughts
It's tempting to divulge a certain aspect of this story to really express how clever it is in the way it brings all these characters together… but to do so would really spoil the moment. I will be somewhat vague (though probably not so vague that if you really thought it about it you couldn't figure it out)… comics frequently use the "multiverse" or "alternate universe" ploy to tackle new storylines… Superman Red Son being a great example of an alternate telling of a well known character. Gold Key Alliance takes that notion and weaves it into the story itself… no longer subtext… it is the text, but in such a way as to make sense and work as a great way to reboot the characters and their universe.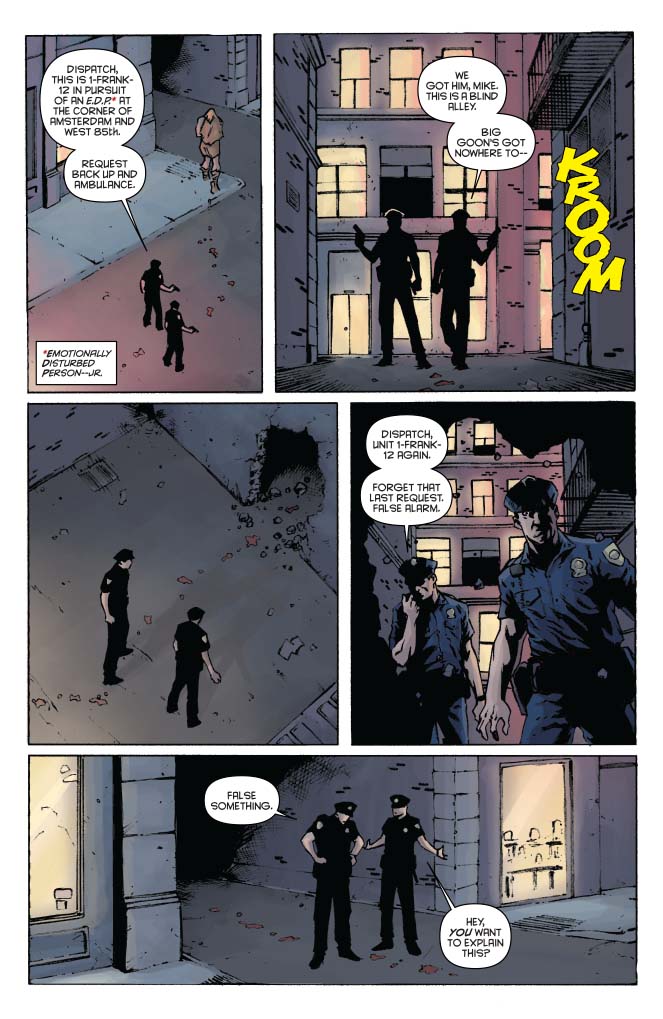 Comic Details
Publisher: Dynamite Comics
Writer: Phil Hester
Artist: Brent Peeples
Colourist: Morgan Hickman
Cover Artist: Felipe Massafera
Genre: Superhero, Science Fiction
Format: 32 page, FC TP
Release Date: April 6th