Films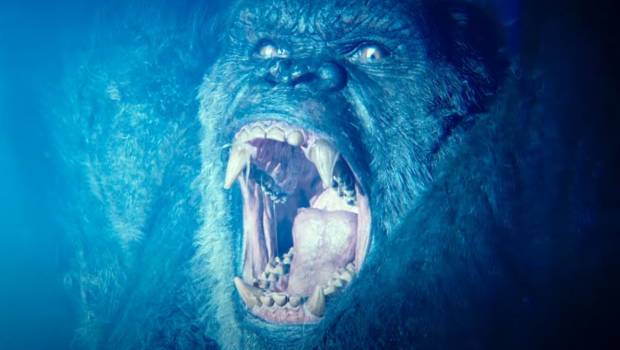 Published on January 25th, 2021 | by Harris Dang
Godzilla vs. Kong – Trailer, Images, and Synopsis
Warners Bros. presents a film by Adam Wingard
Produced by Mary Parent, Alex Garcia, Eric McLeod, Jon Jashni, Thomas Tull, and Brian Rogers
Screenplay by Eric Pearson and Max Borenstein
Starring Alexander Skarsgård, Millie Bobby Brown, Rebecca Hall, Brian Tyree Henry, Shun Oguri, Eiza González, Jessica Henwick, Julian Dennison, Kyle Chandler, Lance Reddick, and Demián Bichir
Music by Tom Holkenborg
Cinematography Ben Seresin
Edited by Josh Schaeffer
Release Date: the 25th of March 2021
David vs. Goliath. Alien vs. Predator. Freddy vs. Jason. Batman vs. Superman. God vs. Man. These are battles that are well-known for their promising heights and massive scale. Now in the year of 2021, we have the long-awaited matchup for the ages, Godzilla vs. Kong.
Continuing after the events of Kong: Skull Island (2017) as well as Godzilla: King of the Monsters (2019), we find Kong has matured into an adult and is on a quest to find out his true origin with the help of human supporters. One of them is Jia, a young orphan girl who has formed a strong, loving bond with Kong.
But things come to a halt when they run into the path of Godzilla, who is causing global destruction without explanation. With the provocation of outside alien forces and the mysterious interventions of the Monarch corporation, Godzilla and Kong may not be the only problem for humanity's survival. Who will win? Who shall we side with? Will one of them be humanity's saviour or will it spell doom for us all?
With maverick filmmaker Adam Wingard (The Guest, 2014) at the helm, franchise returnees Millie Bobby Brown, Kyle Chandler and Zhang Ziyi and the jam-packed multicultural ensemble cast of riches, including Alexander Skarsgard, Rebecca Hall, Brian Tyree Henry, Shun Oguri, Eiza Gonzalez, Jessica Henwick, Julian Dennison, Demian Bichir, and Lance Reddick, Godzilla vs. Kong looks like it will be an absolute blast that delivers exactly what it promises: two God-like beasts in due battle! A clash of two massive titans! Fight night! Royal rumble! Everyone, place your bets!
Godzilla vs. Kong will be released in cinemas the 25th of March 2021, courtesy to Warner Bros. Pictures.
#GodzillaVsKong