Blu-ray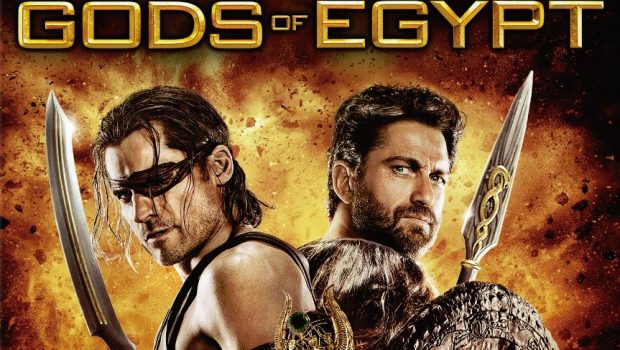 Published on January 28th, 2019 | by Tony Smith
Gods of Egypt 4K UHD Review
Summary: Gods of Egypt on Blu-ray is a fun romp through ancient Egypt with gods and mortals!
Slammed by critics and annoyed by some factions of PC, Gods of Egypt had issues getting out of the gates, however if you don't take the story too seriously and enjoy it for what it is, this action adventure is actually a pretty fun story that brought back fond childhood memories. How so?
Well back in the 80's, this fantasy genre boasted over the top stories, bigger than life characters and more clichés then you can poke a stick it which included films like The Beastmaster, Ladyhawke and Masters of the Universe. For me, Gods of Egypt is of a similar vein that included over the top villains (and acting… thanks Gerard Butler) plus a crazy storyline and mortals dancing with the gods. It also had some bad special effects and female actresses that would not look out of place on a Victoria's Secret catwalk that made it even more entertaining.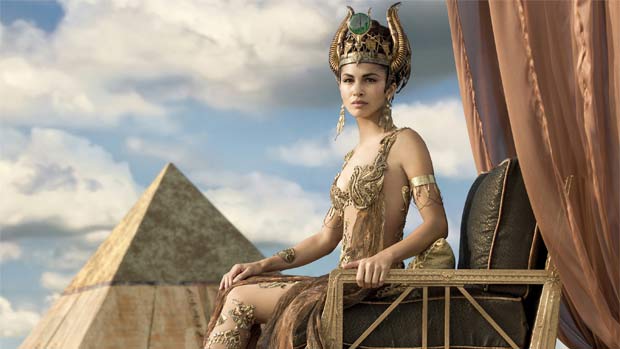 In terms of story, Gods of Egypt revolves around the ancient Egyptian pantheon lead by the elusive Ra (Geoffrey Rush) who is unable to intervene with both the realm of man and gods due to keeping a creature capable of destroying all life at bay. Enter Horus (Game of Thrones Nikolaj Coster-Waldau) that after failing to stop a coup by the evil god Set (Gerard Butler) when he murders Osiris (Bryan Brown), he is forced into exile and to compound the situation, his lover Hathor (Elodie Yung) is forced to side with the victor.
Even though Egypt is now enslaved by Set, a group of freedom fighters attempts to thwart his rule and unfortunately for Zek (Brenton Thwaites), our mortal protagonist, his girlfriend Zaya (Courtney Eaton) is killed in the rebellion and sent to the underworld which is ruled by Anubus. However Zek believes that he can return Zaya to the living as he seeks the aid of the exiled god Horus and thus begins an extraordinary, clichéd and amusing adventure.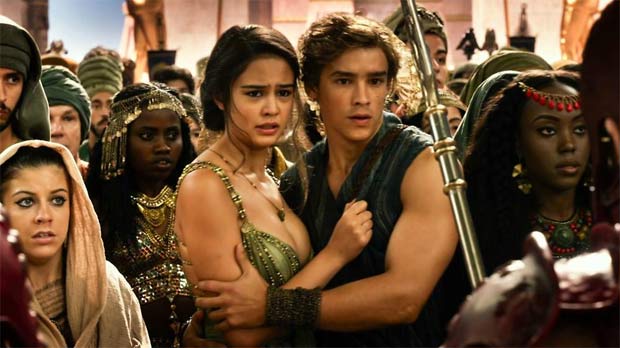 Although the ending of Gods of Egypt is quite predictable, it's the journey and the over the top characters is where it succeeds, particularly Gerard Butler himself who really hams it up for the camera. Even the other actors seems to catch his over the top 'haminess' with Brenton Thwaites being the determined mortal who never gives up to Elodie Yung as the double crossing goddess who snakes through the gods. Nikolaj Coster-Waldau also fits in and his character seems a clone of his Game of Thrones character but hey, that's why Gods of Egypt is so entertaining because the story doesn't take itself too seriously which is where it succeeds.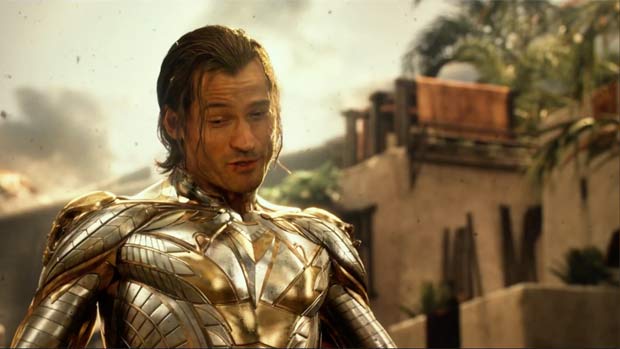 The special effects also lend itself well to the story and at times, it looks like a video game cutscene which just adds to the overall cheesy atmosphere of a mortal teaming up with a one-eyed god for not just love but also the freedom of the Egyptian people. With parallels to the films of Ray Harryhausen, Gods of Egypt ends in a spectacular battle where the heroes win and the villains lose. Good old Ray Harryhausen would definitely give this film his blessing if he was still alive.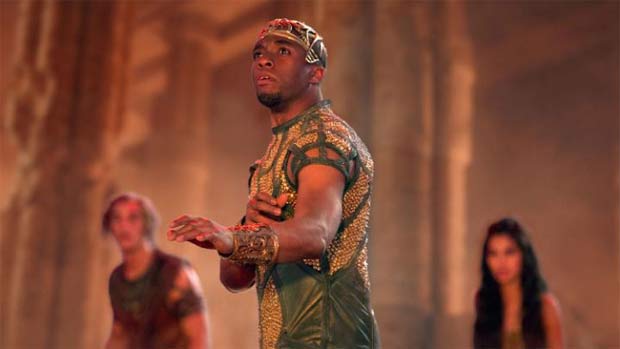 Video, Audio & Special Features
Beautifully presented on 4K UHD, Gods of Egypt boasts some exceptional video quality which creates this very vibrant film. Add in the great audio track and Gods of Egypt not only looks good but sounds good as well. For special features, there's a wealth of content from behind the scenes to shooting in Australia and the creation of the special effects. All in all, the special effects give the viewer a great insight into the creation of this Hollywood blockbuster filmed right here in our backyard.
Final Thoughts?
Gods of Egypt is a film you'll either love or hate but if you like your fantasy film genre, then this movie may be right up your alley for over the top action, acting and for your self-confessed amusement. It's my hidden shame!
4K UHD Details
Director – Alex Proyas
Actors – Brenton Thwaites, Courtney Eaton, Nikolaj Coster-Waldau, Gerard Butler, Elodie Yung
Film Genre – Adventure
Label – 20th Century Fox
Audio – English (DTS-HD 5.1)
Subtitles – English
Running Time – 127
Aspect Ratio – 2.40:1
Region Coding – B
TV Standard – PAL
Rating – M
Year of Release – 2016