PC Games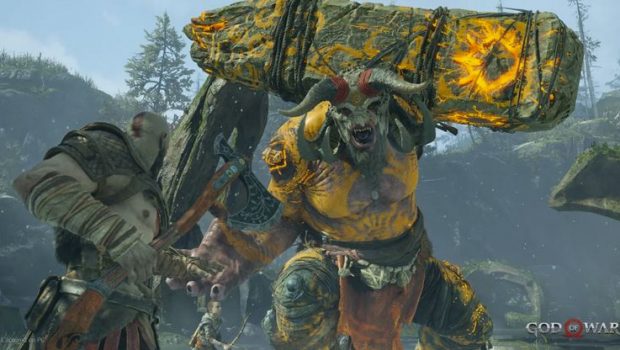 Published on October 21st, 2021 | by Adrian Gunning
God of War is coming to PC on Friday, 14 January
PlayStation Australia is excited to announce that from Friday, 14 January players will be able to dive into God of War (2018) on PC.
Grace Orlady, Senior Community Manager from Santa Monica Studio took to the PlayStation Blog to say, "as of August 2021, 19.5 million copies for God of War on PlayStation 4 have been sold and we can't wait to share that experience with a whole new group of players on PC."
The PC version includes a wide range of graphical presets and options so players can fine-tune their visual experience based on their setup. From higher resolution shadows and improved scene space reflections to enhancements to the ambient occlusion pipeline with GTAO and SSDO – God of War on the PC can create striking visual quality unique to the platform. In addition, there will be full integration with NVIDIA Deep Learning Super Sampling, so players won't have to sacrifice graphical settings and output resolutions for high performance in God of War and 21:9 ultra-widescreen support will be offered.
Finally, the purchase of God of War on PC will contain the following digital content:
Death's Vow Armor Sets for Kratos and Atreus

Exile's Guardian Shield Skin

Buckler of the Forge Shield Skin

Shining Elven Soul Shield Skin

Dökkenshieldr Shield Skin
To find out more details about God of War on PC, keep your eye on the PlayStation Blog.