PS4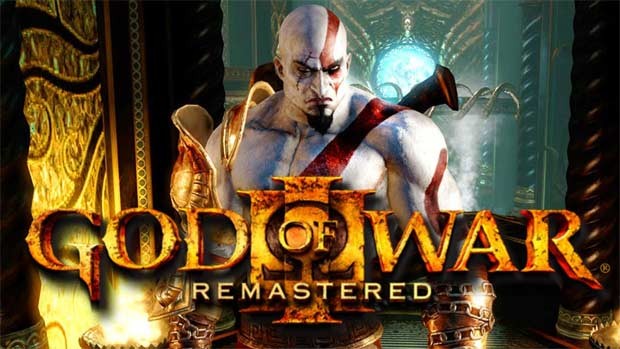 Published on July 19th, 2015 | by James Wright
God of War III Remastered PS4 Review
Summary: God of War III Remastered is thoroughly entertaining on the PlayStation 4 even though we've seen it all before
The legendary hero and killer of Greek mythology nasties has returned to the gaming world with a beautifully remastered version of God of War III on the PlayStation 4. Although the gameplay, in essence is the same as the PlayStation 3 version, this remastered edition boasts glorious 1080p graphics with improved visuals that runs at a silky 60 frames per second. The only new edition to this game and like The Last of Us Remastered version is the photo mode which allows you to save and share photos of your gameplay but really doesn't add that much to your experience.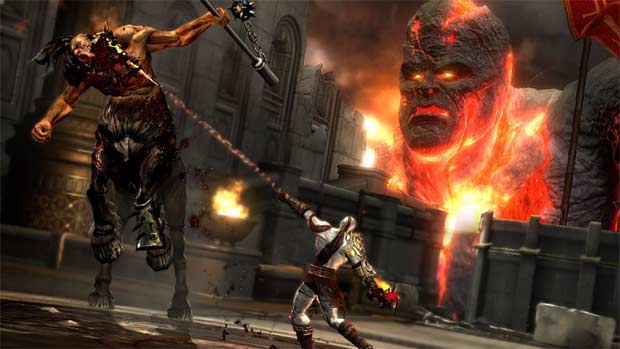 This is also the third game of the series and even though this is the climatic ending of the God of War series, newcomers should easily be able to pick-up the story of Kratos who was tricked by the Gods of Olympus and is seeking revenge. The story commences with Kratos climbing one of the Titans as he seeks to fulfil his destiny with the Gods of Olympus in his sight, especially Zeus who has played Kratos like a fiddle. The story is bloody and over the top but is what God of War is all about.
At its heart and in terms of gameplay, God of War III Remastered is an action fighter with a healthy dose of puzzles and boss battles to be found. Like the previous version, the controls are well mapped on the DualShock 4 controller and as you progress, Kratos becomes more powerful as he unleashes a variety of attacks on his victims. With that said, the combat is quite flawless in this game and there's plenty of different weapons and upgrades to be found along the way. Puzzles range from easy to medium difficulty levels but overall, the gameplay works well on this next-gen console.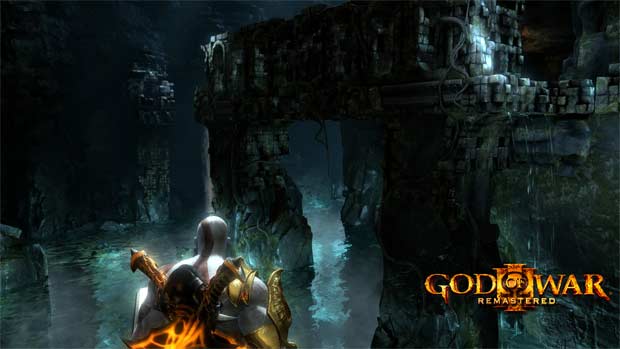 So is the game worth playing if you finished the original? If you're a fan of the series, I would say yes and even though it's the same gameplay with a few tweaks here and there, the graphics look insane on the PlayStation 4 which really showcases the power of this next-gen console. However for those who have never played the series before, it's definitely going to be a very entertaining experience as you unleash your inner god and hack, slash, cut and make your enemies bloody from your carnage.
In terms of enemies, you'll be fighting an almost never ending hoard of grunts but this series has always been about the awesome boss battles which requires the player to find a weakness and then exploit that weakness. Add in some quick-time events and when you defeat your first boss battle, it's quite a satisfying experience. The entire game is like some big Hollywood action movie come to life which really draws the player in from start to finish.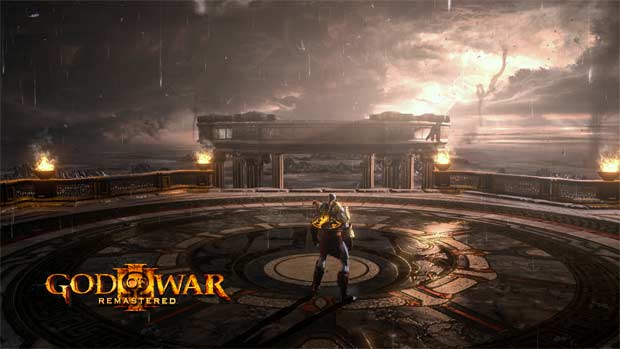 Graphics/Audio
Graphically, God of War III Remastered looks exceptional on the PS4 thanks to the 1080p graphics which boasts higher texture details and some great attention to detail, especially the facial expressions. Add in dynamic lighting and textures and the game has received a great makeover that really sets it apart from the PlayStation 3 version.
Seeing Kratos unleash his deadly moves with ease is a true treat and there's some great special effects thrown in as well. The voice acting is perfect as is the soundtrack that when mixed with the sound effects and gameplay, it creates a very entertaining title on the PlayStation 4. All in all, a pretty great experience on this console even though we've seen it all before.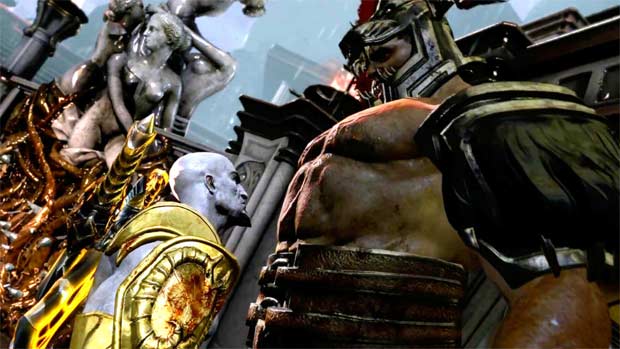 Final Thoughts?
God of War III Remastered almost feels like a new game and considering it's been almost 5 years since since I played the original, I still thoroughly enjoyed this experience on the PlayStation 4. Seeing Kratos rendered at 1080p with all the detail is how this god killer should be seen and the gameplay is just as fun. Add in some DLC costumes and God of War III is definitely a worthy purchase which retails for around $55AUD.
Game Details
Primary Format – Games – Playstation 4
Game Genre – Action & Adventure
Rating – MA15+
Game Developer – Santa Monica Studios
Game Publisher – Sony Computer Entertainment