Xbox Series X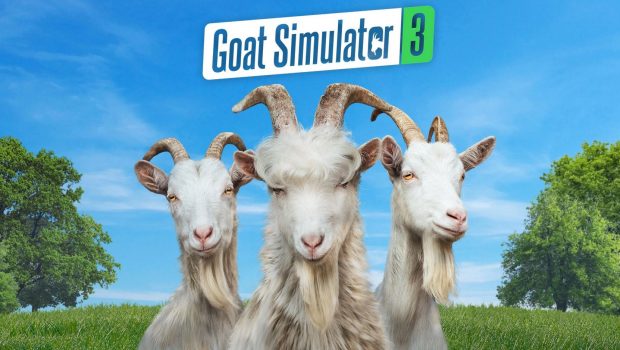 Published on November 17th, 2022 | by James Wright
Goat Simulator 3 Review #XSX
Summary: Goat Simulator 3 is a truly amusing an enjoyable experience from start to finish.
If you missed the craziness and mayhem of the truly whacky Goat Simulator and its derivatives (#: there was no Goat Simulator 2) by Coffee Stain Studios, then you're in luck because it's now here for next-gen consoles and today we're checking it out on the Xbox Series X (XSX).
Imagine if the video game Saints Row and GTA went to a nightclub and met a goat, the result would be Goat Simulator 3 and yes, it's totally messed up on so many levels… however truly amusing and actually fun at the same time. Additionally, it's far superior than the original (again on so many levels) and looks fantastic on the XSX.
Pigs will fly and you'll also believe a goat will fly as well!
Welcome to Goat Simulator 3!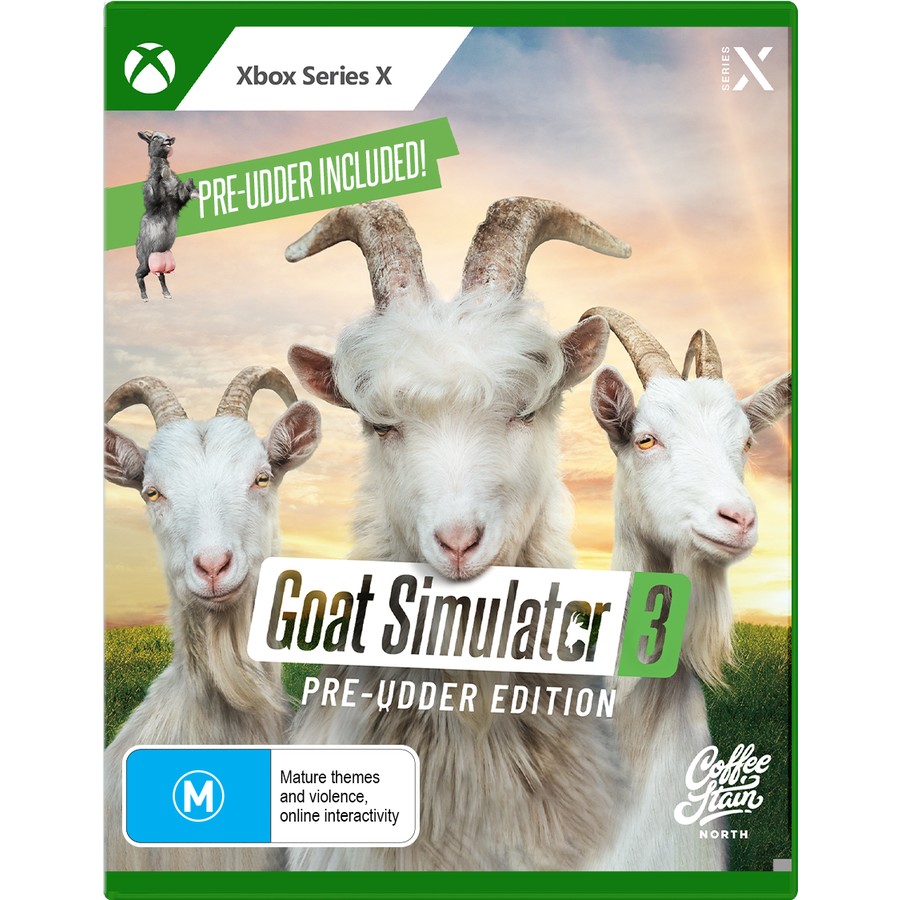 Official Blurb: Goat Simulator 3 is a brand new third-person sandbox adventure game in which you get to become the literal GOAT. Just like the first Goat Simulator, you'll need to headbutt, lick and triple-jump your way across the giant island of San Angora – this time with all new areas, challenges, and events to discover. But what is life as a goat without friends to explore with? Goat Simulator 3 will let you gather a herd of friends to wreak havoc on the world together.
Goat Simulator 3 Review
But wait there's more? Did someone say multiplayer? That's right, you can now play with friends that makes Goat Simulator 3 a true party game filled with hysteria and mayhem as you destroy the world of humans from driving cars, headbutting them over and then dragging them with your tongue and channeling power-ups to get your GOAT on! You can also change the appearance of your goats, including abilities as you progress through the game which adds to the replay value. So yes, a single-player "story" and also multiplayer mayhem!
At its core, Goat Simulator 3 is a sandbox game (aka Grand Theft Auto and Saints Row) with different areas of this island to explore from the wilderness to suburbia and everything in between. Without spoiling the game, there is a purpose as you explore and progress in the world, including quests and puzzles… and yes, a very goaty ending. Of course all this is craziness is a parody of the video game world, including a hilarious homage to the granddaddy of first person shooters. I mean San Angora is really GTA's San Andreas!
All this goat mischief does come at a cost and if you piss off the NPC's, particularly the police, you can find yourself in a little bit of trouble. But when your humble goat has access to a rocket launcher or a jetpack, things definitely favour the capra hircus. It's that crazy!
Where Goat Simulator 3 shines for me is through its multiplayer aspect that offers local play via split screen and also online play. Mini-games channel aspects from The Floor is Lava to Rocket League and there's plenty of fun to be found in this part of the game which had us all in hysterics and ironically, it does become quite a competitive experience. My favourite was the development team's version of King of the Kill as you literally need to stand on top of the "hill" for as long as you can.
Graphically, Goat Simulator 3 looks fantastic on the Xbox Series X with a very well designed open-world game with some excellent attention to detail. Unlike the original, detail is the key in this "sequel" and whether it's the goats themselves, the humans or various animals, vehicles, buildings or flora, it comes together rather well. The only downside is the audio is a little lacklustre and I was hoping for some more audio cues but nonetheless, they generally had me laughing out loud or our almost on the ground via local play.
Final Thoughts?
It's bigger, bolder and Goat Simulator is truly weird @#$… but it's probably the most original game of the year and really fun to play!
Features
Become …GOAT?
Goat Simulator 3 has goats! Tall goats, stripy goats, angry goats and wacky goat variants yet to be discovered – all customizable with ability-infused gear from horn to hoof. Assert your own sense of 'style' with the latest fashionable nonsense from toilet rolls to tea trays, jetpacks and more. Be the goat you've always wanted to be.
Gather your herd
Your friends can be goats too! Goat Simulator 3 has 4 player co-op, locally or online. Travel through the world of San Angora together, cause cooperative mischief aplenty, compete in 7 fun multiplayer mini-games… and then not be friends anymore.
Explore pastures new
A vast new sandbox awaits with tons of hidden secrets, quests and collectables to uncover. When your hooves get weary (or if you're just lazy) try more novel ways of transport like grinding, driving or exploding your way across San Angora.
Disrespect Your Surroundings
Impose all manner of mayhem, leaving no NPC unannoyed. Toy with the elements – fire, electricity and alien goo to push this brave new world to its very limits. This is still a Goat Simulator after all.