Games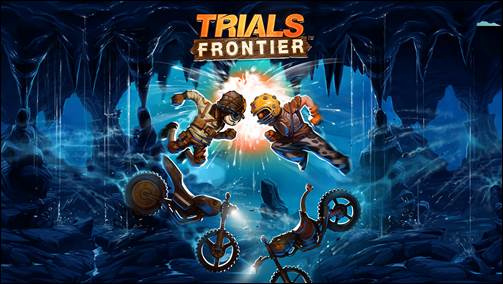 Published on December 12th, 2014 | by admin
GO HEAD TO HEAD IN THE NEW TRIALS FRONTIER™ PLAYER VS PLAYER MODE
Sydney, Australia – December 12, 2014 – Today, Ubisoft announced that Trials Frontier™, the free-to-play mobile title from RedLynx Studio, the makers of the award-winning Trials series, will allow players to directly compete against each other in a brand new PvP mode.
When the mysterious Zudina appears in town from her underground bunker she organises players to compete in showdowns over month long seasons to reach the highest rank. Players will face-off on three tracks in all-or-nothing matches that don't permit restarts. At the end of each match, players are given prizes including PvP Chips that can be traded in at the Chip Store to unlock unique tracks, exclusive outfits and other special items.
"The PvP mode is the largest in-game update in Trials Frontier, and will be the first time a true competitive Player vs. Player has ever come to the Trials' Universe," said Justin Swan, Lead Designer on Trials Frontier. "We've worked diligently to create a PvP mode that lets players race each other asynchronously while also keeping the competitive Trials spirit alive. We're inviting all of our players to come fight for a spot on our Legends Leaderboard for fame, glory and in-game winnings."  
Only the best drivers will have a shot of making an appearance on the Legends Leaderboard, so get your bike in gear and get ready for a showdown.
Trials Frontier has been selected among the best games of the year on the App Store and can be downloaded here.
Trials Frontier can be downloaded on Google Play here.
For the latest information on Trials Frontier, please visit: www.facebook.com/trialsfrontier.game and www.trialsgame.com