Hardware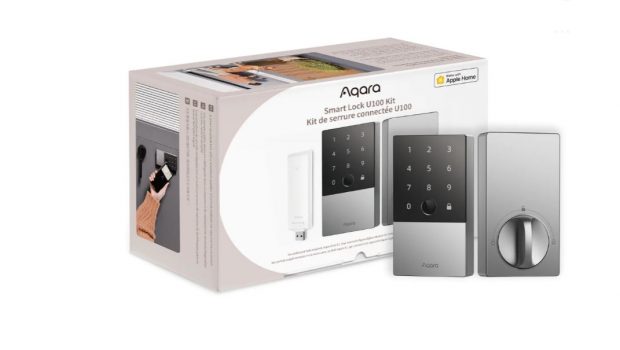 Published on August 9th, 2023 | by Adrian Gunning
Global Smart Home Powerhouse Aqara Launches New Product Ecosystem in Australia
Aqara, the leader in smart home technology is making it easier for Aussies to have the smart home of their dreams with its newly launched ecosystem of products designed to make homes both safer and smarter.
With over five million satisfied users worldwide, Aqara has witnessed remarkable growth in Australia, thanks to its reputation for exceptional value, sleek designs, and seamless compatibility with renowned ecosystems like Amazon Alexa, Google Home, and Apple HomeKit. Testament to the brand's fast growth within Australia, Aqara has expanded its local retail presence, adding Officeworks to the list of Australian channel partners as of this month.
The newly launched additions to Aqara's Australian lineup include:
"We've extended our range here locally in Australia to help Aussies unlock the full potential of building a smarter and safer home that suits their needs," says Aqara's Business Development Manager, Mark Berahmand."Our latest products offer an unparalleled level of versatility, catering to a wide range of applications and different types of homes. Whether you're a tech-savvy enthusiast, a busy professional looking to streamline your daily routines or a creative seeking innovative ways to enhance your living space, our solutions are designed to seamlessly integrate and adapt to your lifestyle.
"With user-friendly interfaces and compatibility with popular smart home platforms like Amazon Alexa, Google Home, and Apple HomeKit, our products are the ideal choice for individuals and families seeking to create a truly connected and personalised home environment," added Berahmand.
As Aqara expands its offering on local Aussie shores, the brand has reaffirmed its commitment to providing continuous support and innovation to the existing product catalogue. Last month, SmartThing compatibility was introduced to the brand's roller shade and curtain drivers, while a recent Over The Air (OTA) update has now enabled the majority of Aqara products to be added to the Matter ecosystem via the M2 and/or E1 zigbee hubs.
The new Aqara ecosystem is available now via the brand's online store and across Australian retailers including JB Hi-Fi, Officeworks, and Bing Lee.