Games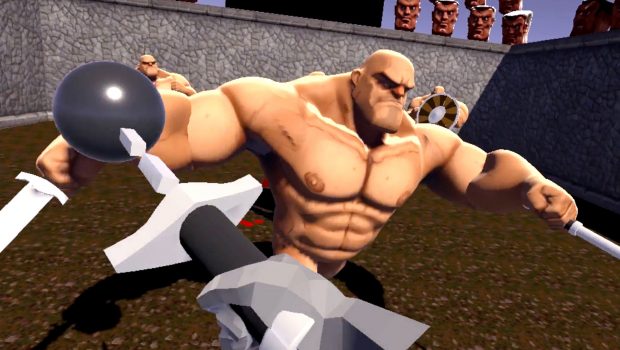 Published on July 11th, 2017 | by Admin
Gladiatorial VR SIM 'GORN' Now Available On Steam Early Access
SOUTH AFRICA – International party time developer Free Lives (Broforce, Genital Jousting) and oppressive game publisher Devolver Digital (also Broforce, Genital Jousting) have released the highly anticipated VR gladiator simulator GORN, on Steam Early Access on the HTC VIVE [http://www.gornvr.com]. Virtual gladiator enthusiasts can grab the game at a 25% discount off the standard $19.99 price through July 17, or until the emperor decrees the promotion to be over.
GORN is a ludicrously violent VR gladiator simulator, made by Free Lives, the developers of Broforce and Genital Jousting. Featuring a unique, fully physics driven combat engine, GORN combatants will be able to creatively execute their most violent gladiatorial fantasies in virtual reality. Savagely strike down an infinite supply of poorly-animated opponents with all manner of weapons – from swords, maces, and bows to nunchuks, throwing knives, massive two-handed warhammers or even your blood-soaked bare hands. The only limits to the carnage are your imagination and decency, in the most brutal and savage VR face-smashing game ever produced by man.
"While many have had their doubts about the future viability of VR and its potential contributions to society it is worth noting that in GORN you can rip off an opponent's arm and then beat them with said arm until their head caves in," said Devolver Digital CFO, Fork Parker.