News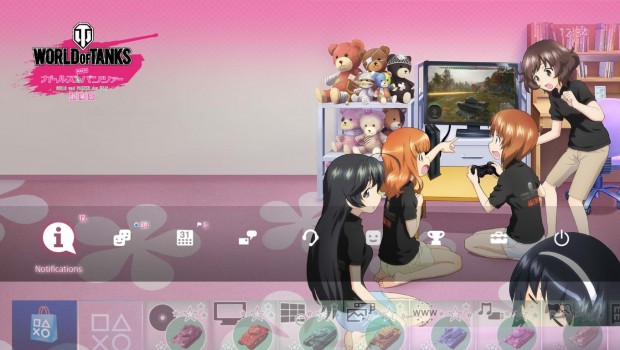 Published on February 18th, 2016 | by admin
Girls und Panzer Theme released for World of Tanks on PlayStation®4
Fans can download a free and unique content from the PlayStation®Store
February 18, 2016 — Wargaming today announced the release of the World of Tanks – Girls und Panzer Theme for PlayStation®4 users. This unique, downloadable theme customises your PlayStation®4 background and PlayStation® Dynamic Menu with the awesome artwork from World of Tanks' collaboration with the hit anime show.
The Japanese anime series, Girls und Panzer, revolves around sensha-do, a high school sport where girls battle it out using WWII-era tanks. It follows the struggles of Nishizumi as she attempts to mold her under-equipped and unexperienced team into serious competitors, just in time for the national sensha-do championships.
This theme is free to all PlayStation™Network account holders through the PlayStation®Store.
How to download:
Choose "PlayStation®Store" from your Dynamic Menu
In the "Game" category, choose "Theme"
Select "World of Tanks – Girls und Panzer Theme" and choose "Download"
To learn more about World of Tanks on PlayStation®4, please visit: