Movies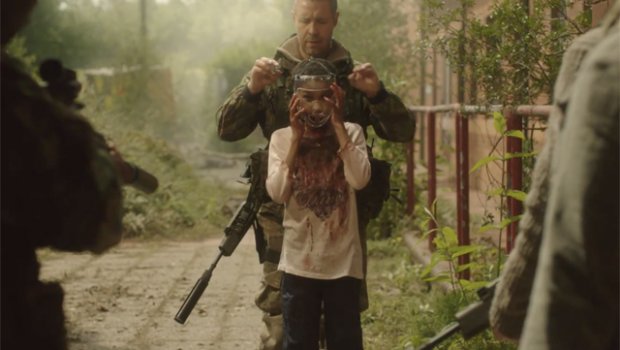 Published on October 9th, 2017 | by admin
The Girl With All The Gifts – Monday 9 October 2017
Director Colm McCarthy (TV's Doctor Who, Sherlock, and Peaky Blinders) brings you The Girl with all the Gifts,  a critically acclaimed, evocative and emotional, gory and gutty horror zombie movie like you've never seen before. Based on the critically acclaimed, best selling novel by M.R. Carey, this film grapples with thought-provoking questions without skimping on the scares and provides fresh new wrinkles in the well worn horror zombie genre along the way. For the first time, catch this thriller on demand through Dendy Direct, Foxtel, Fetch and Xbox on October 11th 2017 until November 22nd 2017 from the comfort of your own home.
Premium VOD is a new innovative market for Australian and international film content. It combines theatrical and premium on demand channels of distribution so consumers can watch the latest films and documentary films from the comfort of their own home.
In The Girl with all the Gifts, the BAFTA Award nominated Gemma Arterton (Quantum of Solace, Clash of the Titans) and Academy Award nominated Glenn Close (Guardians of the Galaxy, Fatal Attraction) star in this post-apocalyptic horror which critics have called 'the best zombie movie since 28 Days Later'. In a heavily guarded compound, a small group of children are being studied to discover the cure to a virus that has ravaged the globe. 10-year-old Melanie (Sennia Nanua) and her fellow pupils are second generation hybrids – part 'Hungry', part human.
But unlike first generation 'Hungries', Melanie excels in the classroom, is acutely attentive, imaginative and highly intelligent. When the base is overrun by Hungries, Melanie escapes with her favourite teacher, Miss Justineau (Gemma Arterton), Sergeant Parks (Paddy Considine) and Dr. Caldwell, who is intent on using Melanie to synthesise a vaccine. Bound for a fortress-like enclave where society clings to life, can they survive? Does Melanie hold the key to unlocking a cure for the plague on course to destroy the human race?