Events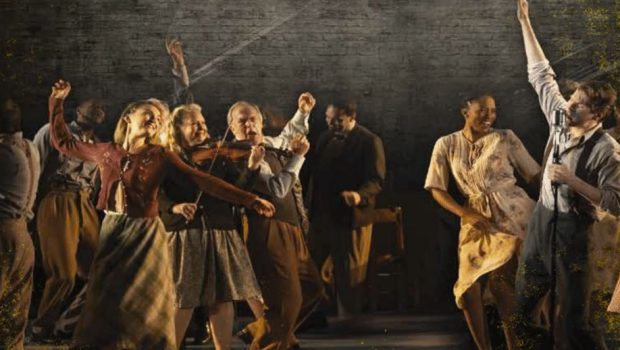 Published on May 5th, 2022 | by James Wright
Girl from North Country Review (Melbourne) @DylanMusical @NorthCountryBwy
Summary: The Girl from North Country is not your average musical
About Girl from North Country:  A universal story about family and love, this award-winning Broadway musical features over 20 songs from legendary singer-songwriter Bob Dylan including Hurricane, Like a Rolling Stone, To Make You Feel My Love and Forever Young, all beautifully reimagined as you've never heard them before.  Travel back to 1934 Minnesota, where a group of wanderers cross paths at a guesthouse. Standing at a turning point in their lives, they realise nothing is what it seems, but as they search for a future, and hide from the past, they find themselves facing unspoken truths about the present. Written and directed by multi award-winner Conor McPherson (The Weir, The Seafarer), and starring stage and screen icon Lisa McCune, Peter Kowitz (Janet King) and Helpmann Award winners Peter Carroll, Helen Dallimore and Greg Stone.
The review
The Girl from the North Country draws from the repertoire of legendary singer Bob Dylan to help tell the story of the denizens of a Minnesota guesthouse that is set during the Great Depression. The end result is a powerful musical with drama and comedy as the viewer is drawn into the many stories that surround this guesthouse, including its up and downs. Even though the songs of Bob Dylan are from another era, it actually fits the premise well as it sheds a shadowed light during this depressing time of American history which perfectly intertwines with the characters in this story.
.
From people teetering on financial ruin to others drinking those sorrows away those wanting to run away, the cast of this production really bring their characters and stories to life in some truly spectacular ways. When matched with the equally powerful ballads of Bob Dylan, songs such as Hurricane and Sweetheart Like You become the blood and spirit behind this theatre production.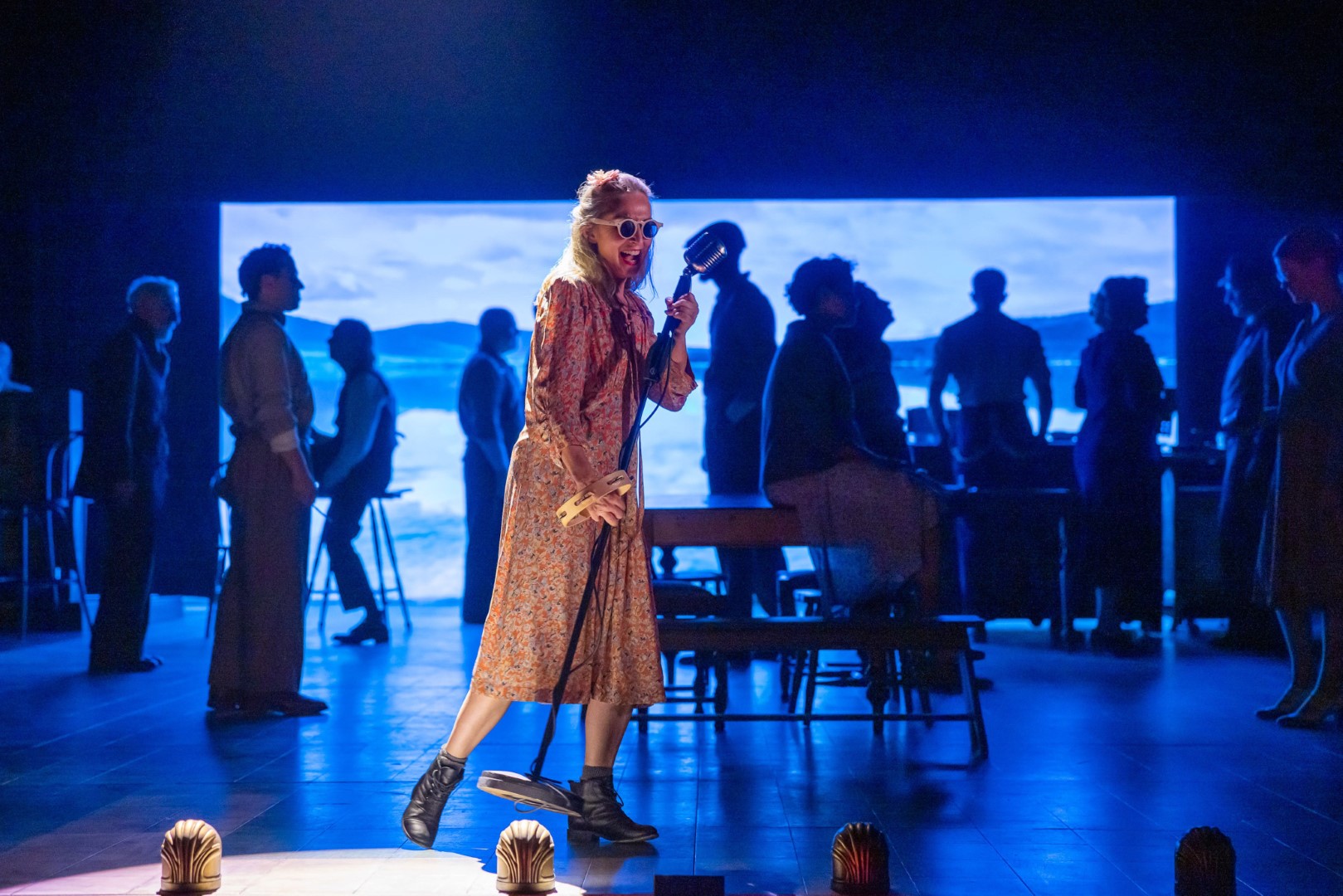 Musically Girl from North Country is on point and it is made more compelling due to the four-piece band (Guilty Undertakers) who not only pay homage to the music of Dylan but give it their own unique twist. Needless to say, the performances of the main cast are faultless as are the ensemble who really embrace this story.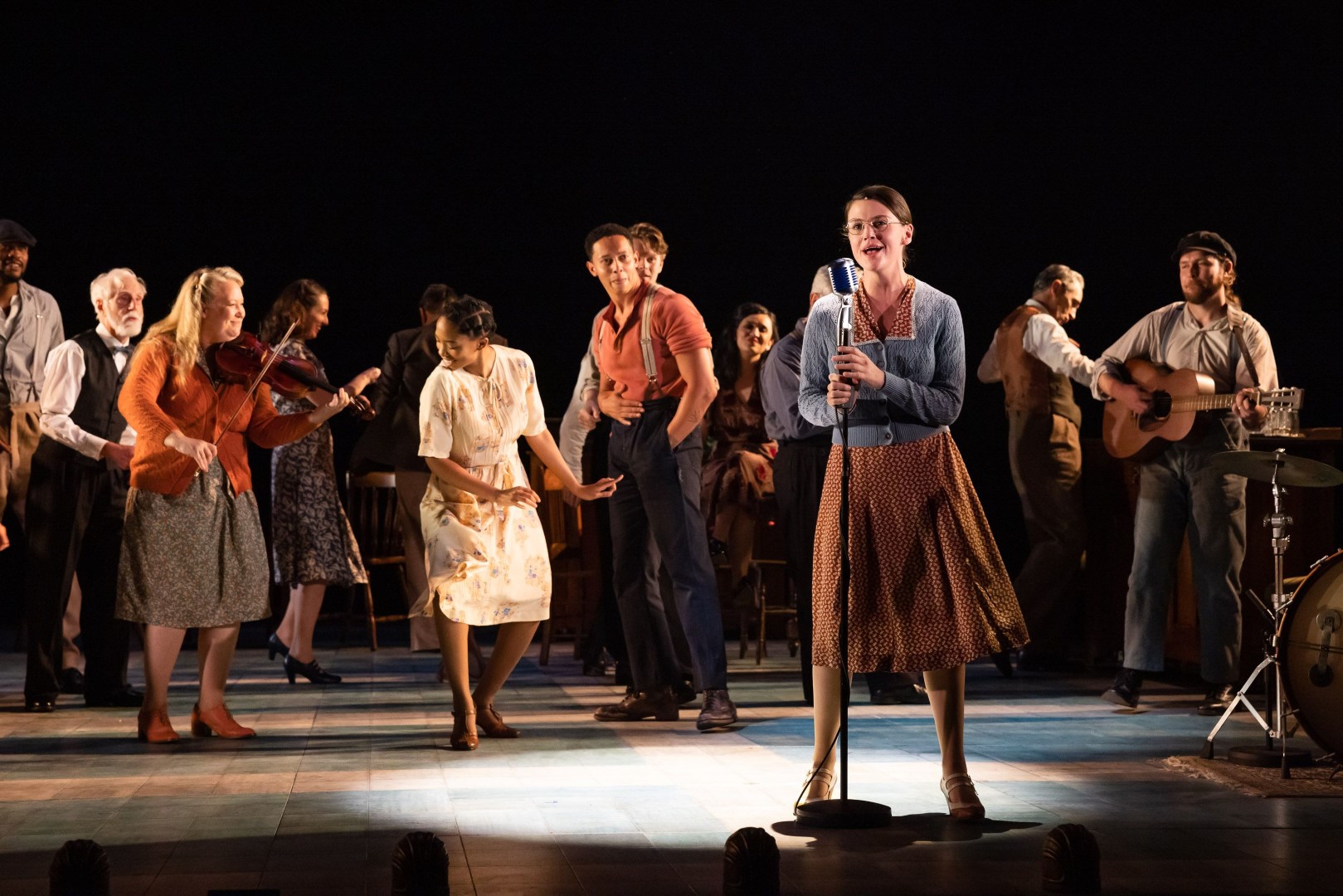 The highlight for me was Lisa McCune, Peter Kowitz and Zahra Newman that are not only relatable to watch but their performances are a joy to watch. McCune's rendition of Like a Rolling Stone had the audience captivated as it tugged at your emotional heartstrings. Her character Elizabeth almost has this dual personality due to failing memory that creates both joy and sorrow.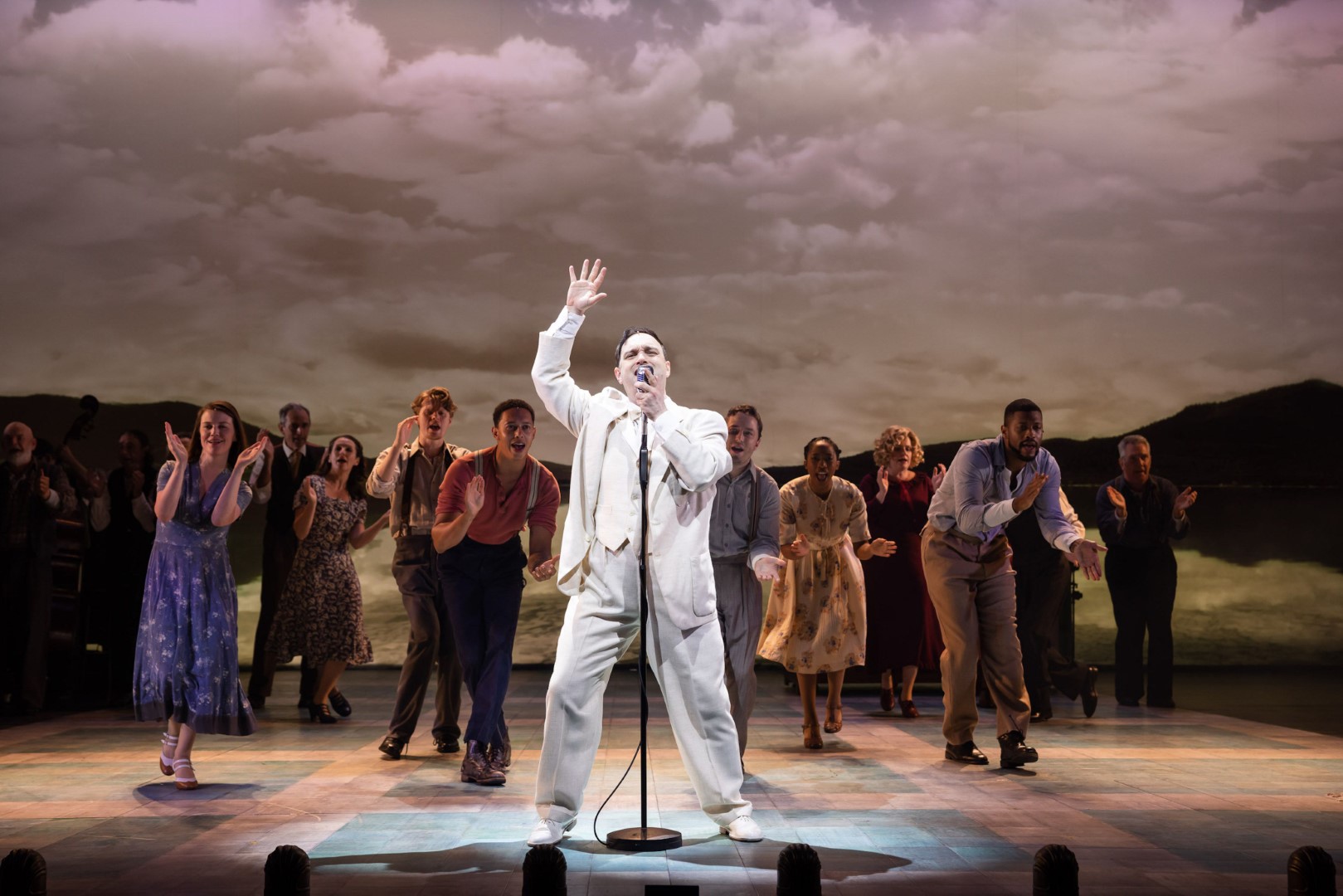 Her on-stage husband is played perfectly by Peter Kowitz as Nick Laine who is desperately trying to keep his house of cards standing. Additionally Elijah Williams is fantastic as Joe Scott, an African America boxer (and like that song) has been wrongly accused of a violent crime which again creates a very memorable rendition of the song Hurricane.  Chemon Theys plays Marianne impeccably, the adopted daughter of Elizabeth and Nick that with Williams sings another excellent version of Idiot Wind which adds a new meaning to this song. Helen Dallimore (Mrs Burke) and Christine O'Neill (Mrs Neilsen) sing another show-stopper with Sweetheart Like You that feels surreal due to their commanding on-stage performances. The choir-like ensemble also add to the overall experience and again make the music shine.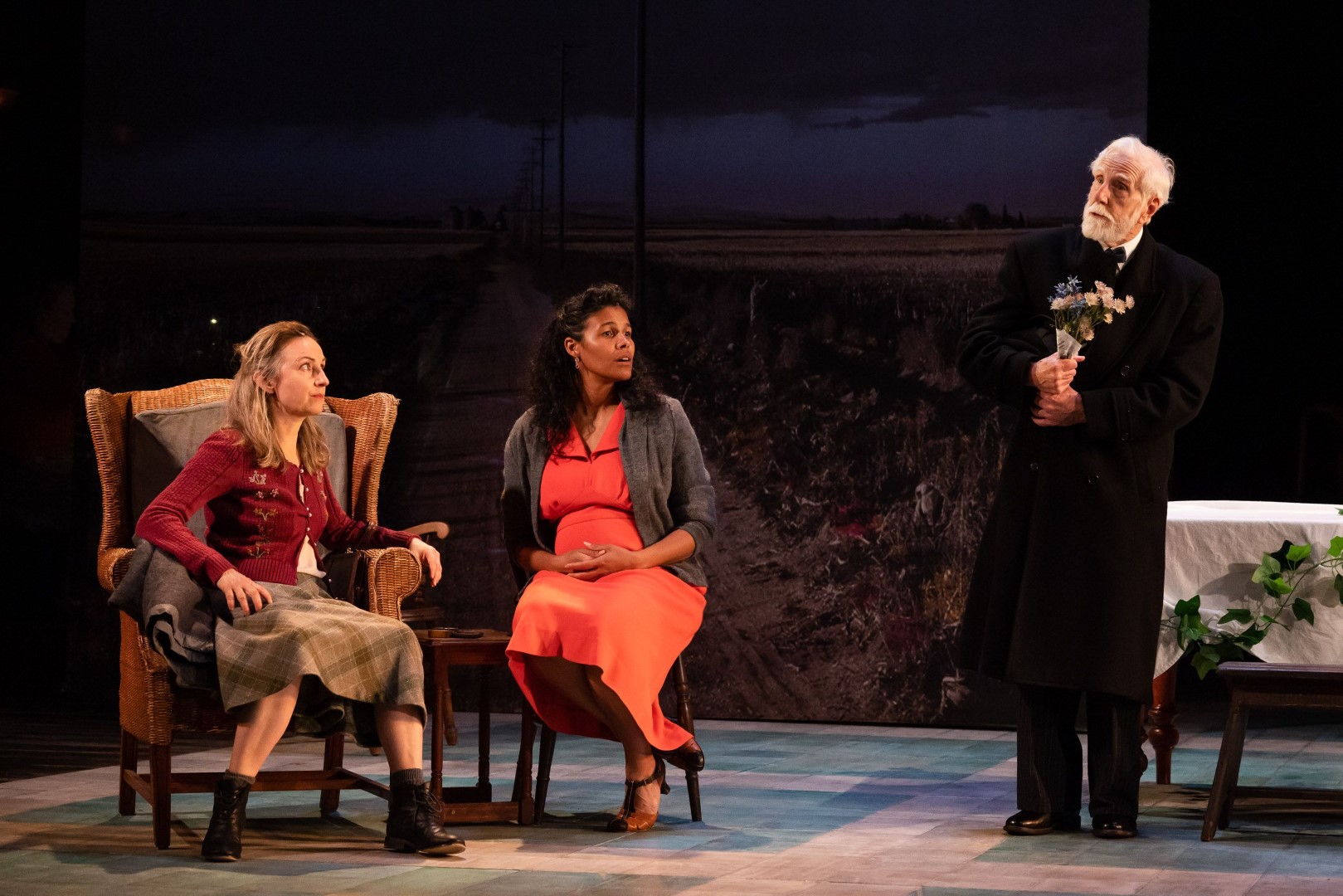 Supporting the presentation is the excellent set design that mirrors the feel of the Great Depression, including the almost melancholy lighting that like the themes presented by the characters adds an element of darkness, including excellent use of shadows and colours. Additionally, period props, projections to display images and costumes adds to the overall presentation of this theatre production which for me, did have some parallels to Once the Musical.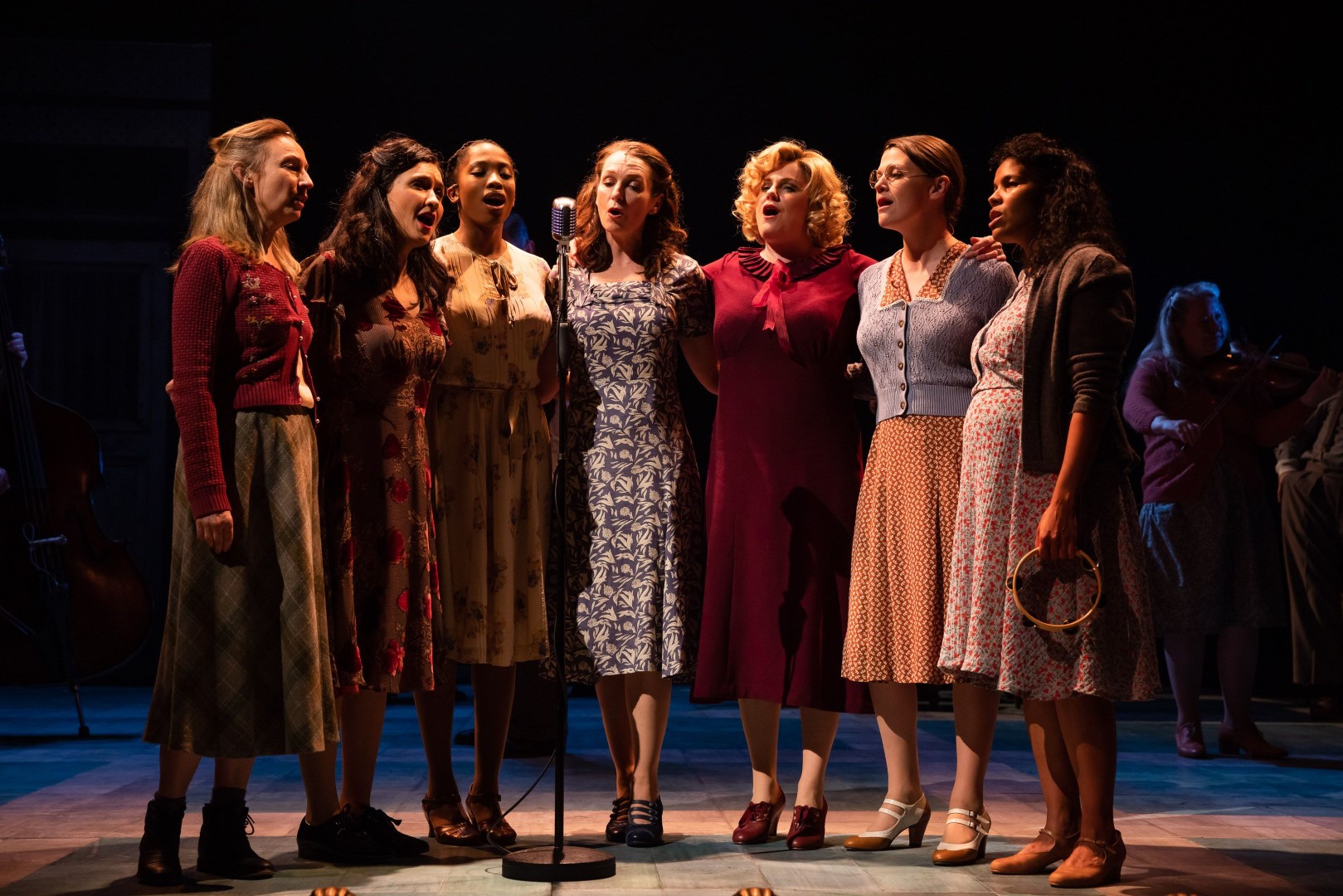 Final Thoughts?
The Girl from North Country is not your average musical and if you're looking for a powerful musical with the perfect balance of drama and comedy set to the backdrop of the music of Bob Dylan, then you are in for a treat.
Now playing in Melbourne at the Comedy Theatre
https://www.northcountry.com.au/