Blu-ray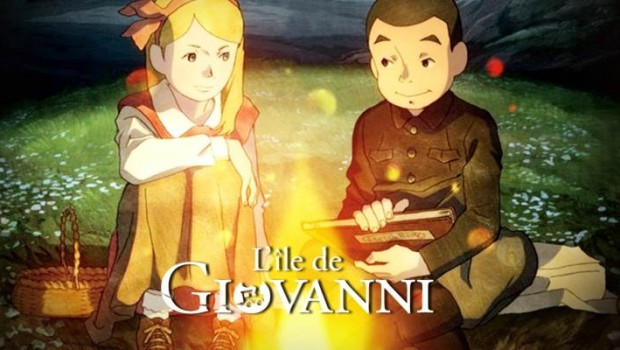 Published on March 24th, 2015 | by Ra'Chaun Rogers
Giovanni's Island Blu-ray Review
Summary: Giovanni's Island is a story about friendship between two very distinct cultures and does feature some very powerful content that at times is quite mature
Giovanni's Island
Director – Mizuho Nishikubo
Film Genre – World Cinema
Label – Madman Entertainment
Audio – Japanese (Dolby Digital 5.1)
Subtitles – English
Running Time – 102
Aspect Ratio – 1.78:1
Region Coding – B (Blu-Ray)
TV Standard – PAL
Rating – PG
Year of Release – 2014
Primary Format – Movies/TV – Blu-Ray
Reviewer – Peter Bourke
Reminiscent of Grave of the Fireflies, Giovanni's Island is of a similar mold and would be appreciated by both anime and non-anime fans thanks to its amazing storytelling and beautiful hand-drawn animation that almost makes the film pop out of your television screen.
The soul of Giovanni's Island revolves around two young brothers, Junpei "Giovanni" and Kanta "Campanella" who live in the fishing village of Shikotan whose life is turned upside down when the Russians take their home over after the end of World War II.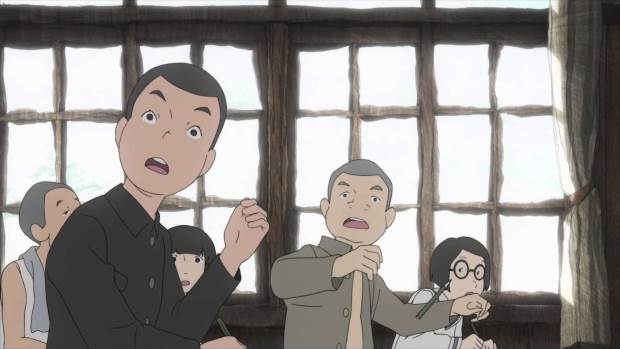 Their once carefree lives are now a distant memory when the Russians force the people out of their homes and buildings in order to secure this village with their military might. The two however still hold dear their father's story about a magical train which allows them to escape the Russian occupation of Shikotan as they can explore their imaginations within the dominance.
There life changes even more when they meet one of occupiers by the name of Tanya, a young Russian girl who now lives in their old home. Even though the brother's father is taken away by the Russians, this trio learns to put their differences aside and as a result, they form a powerful friendship which is the heart and soul of the film.
Without spoiling the story anymore, Giovanni's Island is beautifully created and is actually based on real-world events which makes it more so compelling. To add this powerful emotional story, there is some wonderful hand-drawn artwork that has this really unique style that looks like a painting come to life and really gives this amazing story an almost surreal atmosphere to it.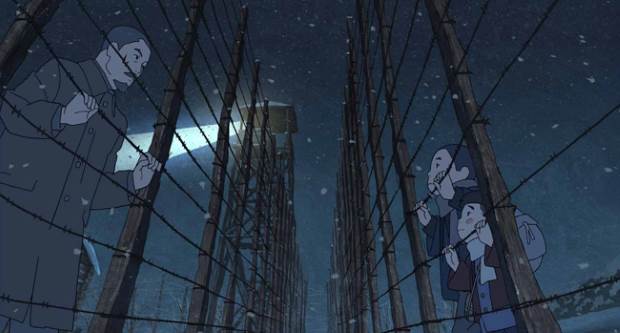 Video & Audio
On Blu-ray, the animation looks amazing with its stylised artwork and pops of colour that almost jump out of your TV. The audio boasts a Dolby Digital 5.1 DTS-HD master audio track which produces good audio levels which helps with the high quality sound. Another highlight of this release is the music that harkens back to a simpler time and assists with the overall immersion factor. The presentation also has this interesting "Russian" feel to it which is strange for an anime film from Japan.
Special Features
Interview with Polina (Tanya's voice)
The Making Of Giovanni's Island
Troika Song
Art Gallery
Giovanni's Island contains a handful of additional content that includes an interview with Polina Ilyushenko who plays the young girl Tanya in the film who explains some of the content behind this production, including the emotions of this character. There is a short making of featurette that goes into the creation of Giovanni's Island plus an art gallery (awesome) and the Troika Song which unfortunately did not make the final presentation.
Final Thoughts?
Giovanni's Island is a story about friendship between two very distinct cultures and does feature some very powerful content that at times is quite mature, especially as it highlights the atrocities of war itself. However the stars of this film are the two brothers and their Russian friend Tanya that somehow together they overcome the language barrier and their differences.
Recommended!