Xbox Series X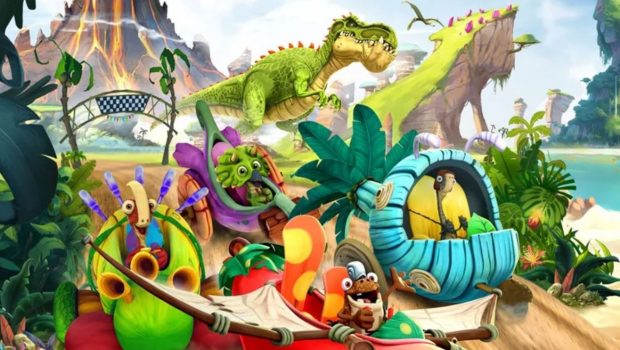 Published on March 17th, 2023 | by Andrew Bistak
Gigantosaurus Dino Kart Review #XSX @3DClouds
Summary: Gigantosaurus Dino Kart on XSX is well.. dino-TASTIC!
At its Cretaceous heart, Gigantosaurus Dino Kart by developers 3DClouds and is basically Mario Kart but with dinosaurs. While Mario Kart is slightly more evolved than Gigantosaurus Dino Kart, this game targets the younger gamer with its bright and cartoon inspired graphics, including sturdy gaming mechanics that makes it easy to pick up the controller and start playing. The game also supports up to four players with local play that makes for a fun party game with lots of hysterics and laughter as they attempt to thwart their fellow racers. For the uninitiated, Gigantosaurus is based on the CGI TV series created by Franck Salomé, Nicolas Sedel and Fernando Worcel.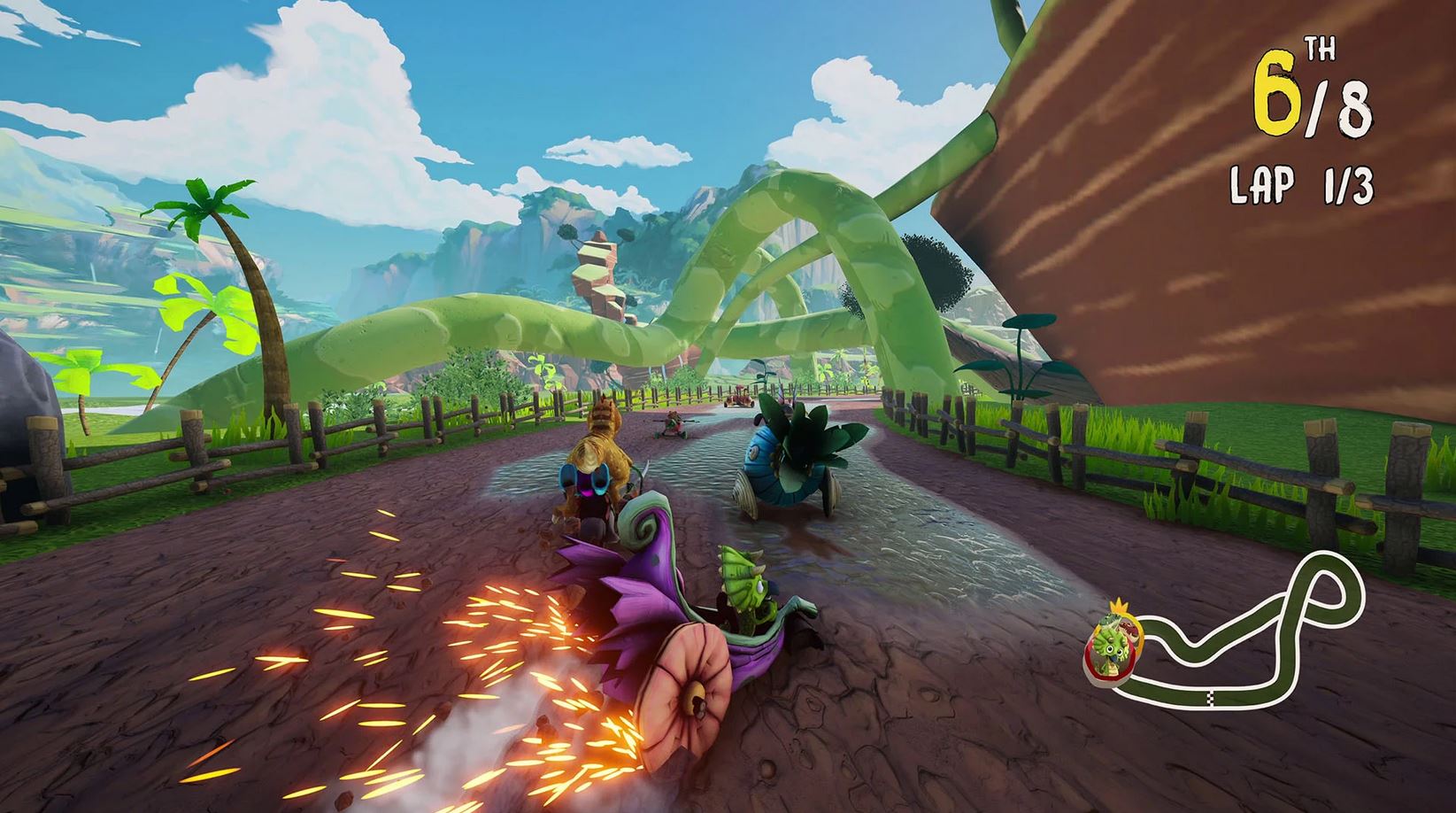 The game supports an initial tutorial that teaches you how to use the controls and other elements such as maximising a start boost or using power-ups. Once you have completed the tutorial, the gamer is offered a handful of gameplay modes that include Race, Play with Friends and Adventure with the latter being a championship "quest" at being the bests dino kart racer. Further, there is a collection area that displays your players statistics such as their best track times or distance driven.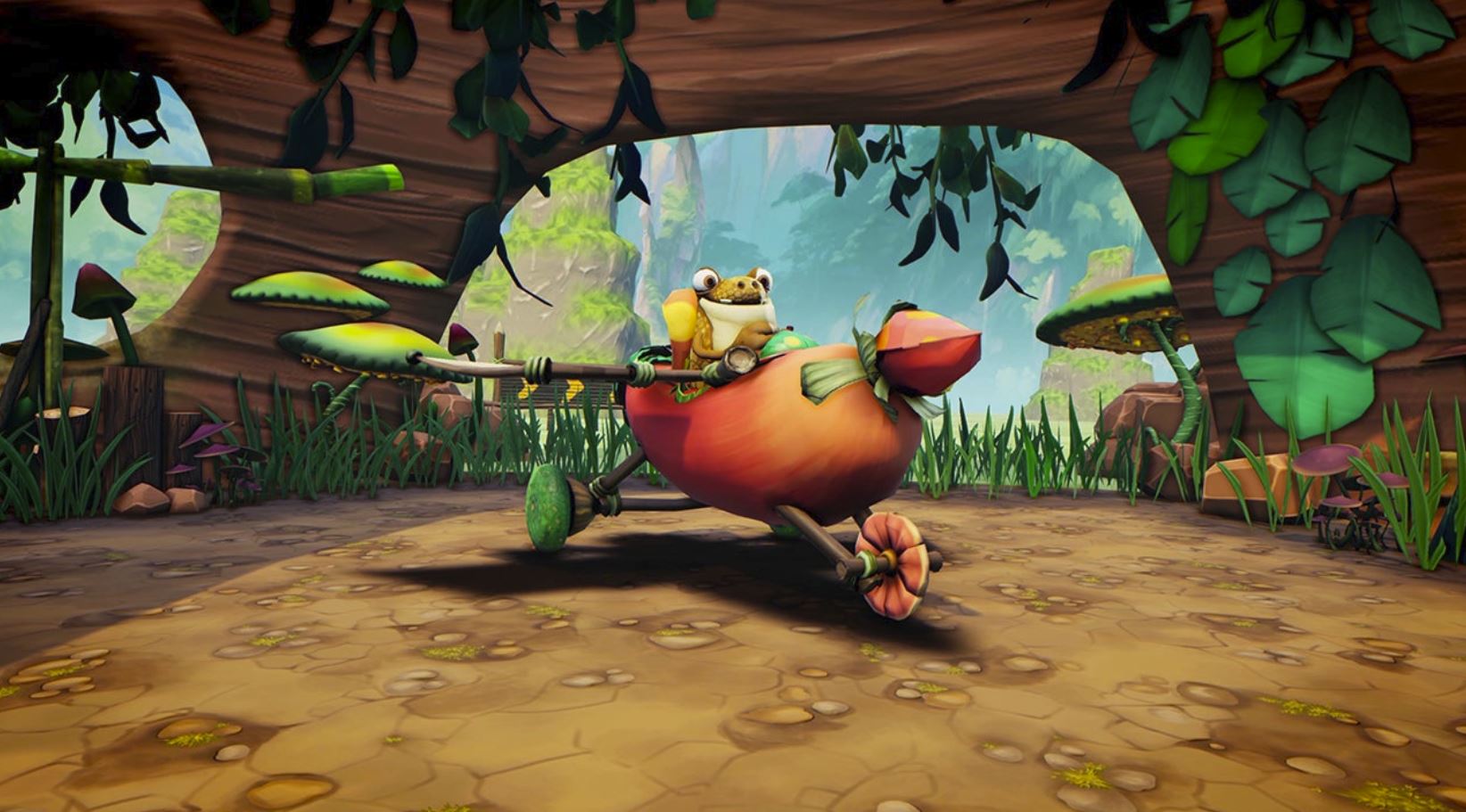 Like Mario Kart, there are a handful of different characters to pick such as Rocky, Tiny or Mazu who all have different karts. While there is no difference between characters, Gigantosaurus Dino Kart starts all players on the same level and the driver then utilises power-ups, skills (e.g. shields or spinners to knock out enemies) and in-game turbo boosts, all while avoiding obstacles such as rolling rocks or background dinosaurs like a T-Rex, to try and become the winner. All in all, the controls work very well and it's quite a competent game that plays good on the Xbox Series X.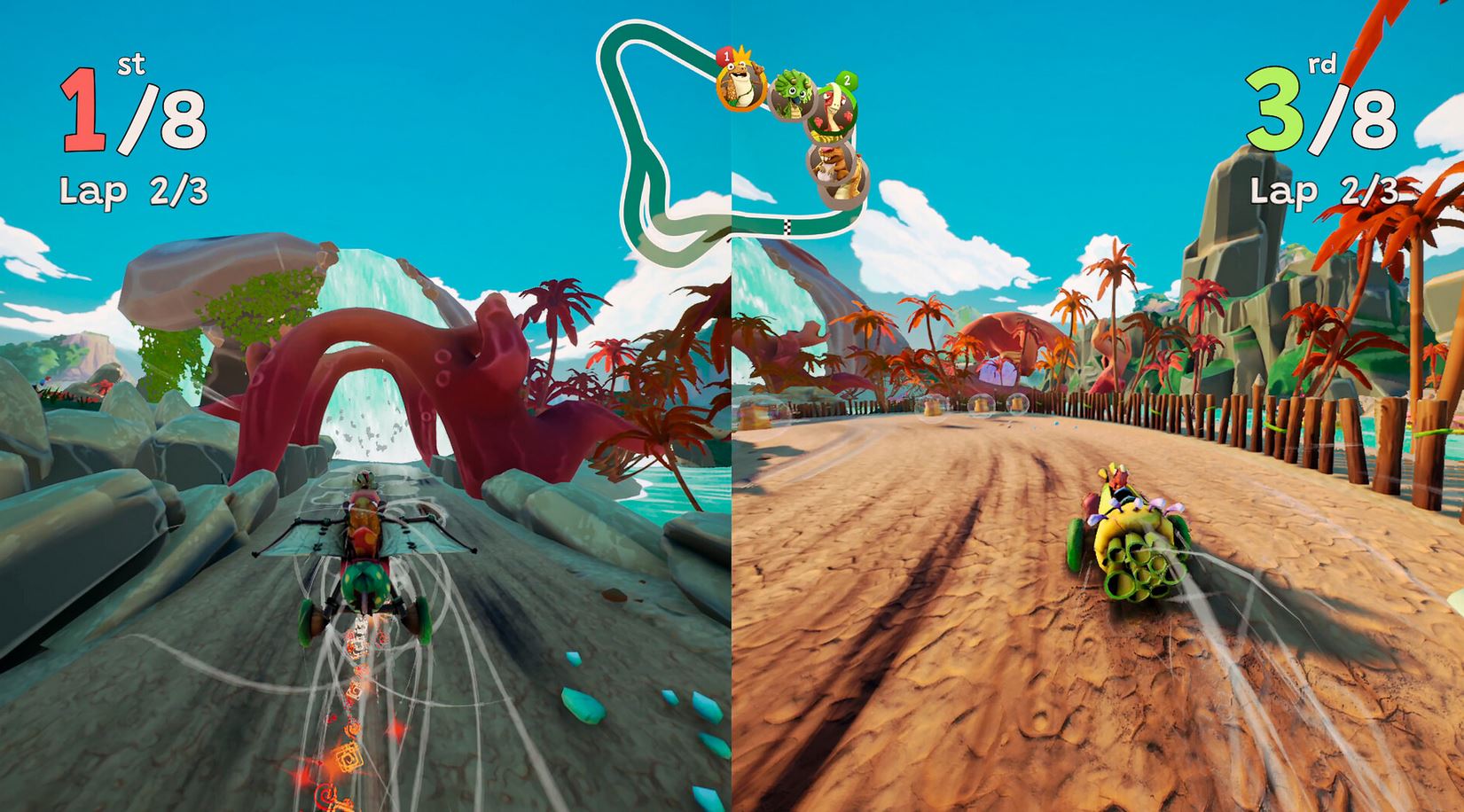 Although there are a handful of gaming modes, Gigantosaurus Dino Kart is great for a quick game via instant-race or you can embark on something more engaging such as the Championship Season… err… adventure mode but where the game shines is through its fun local multiplayer. Racing against my daughters was a true blast, especially sabotaging each other's driving with the various different skills that are littered through the various tracks, including some "short-cuts".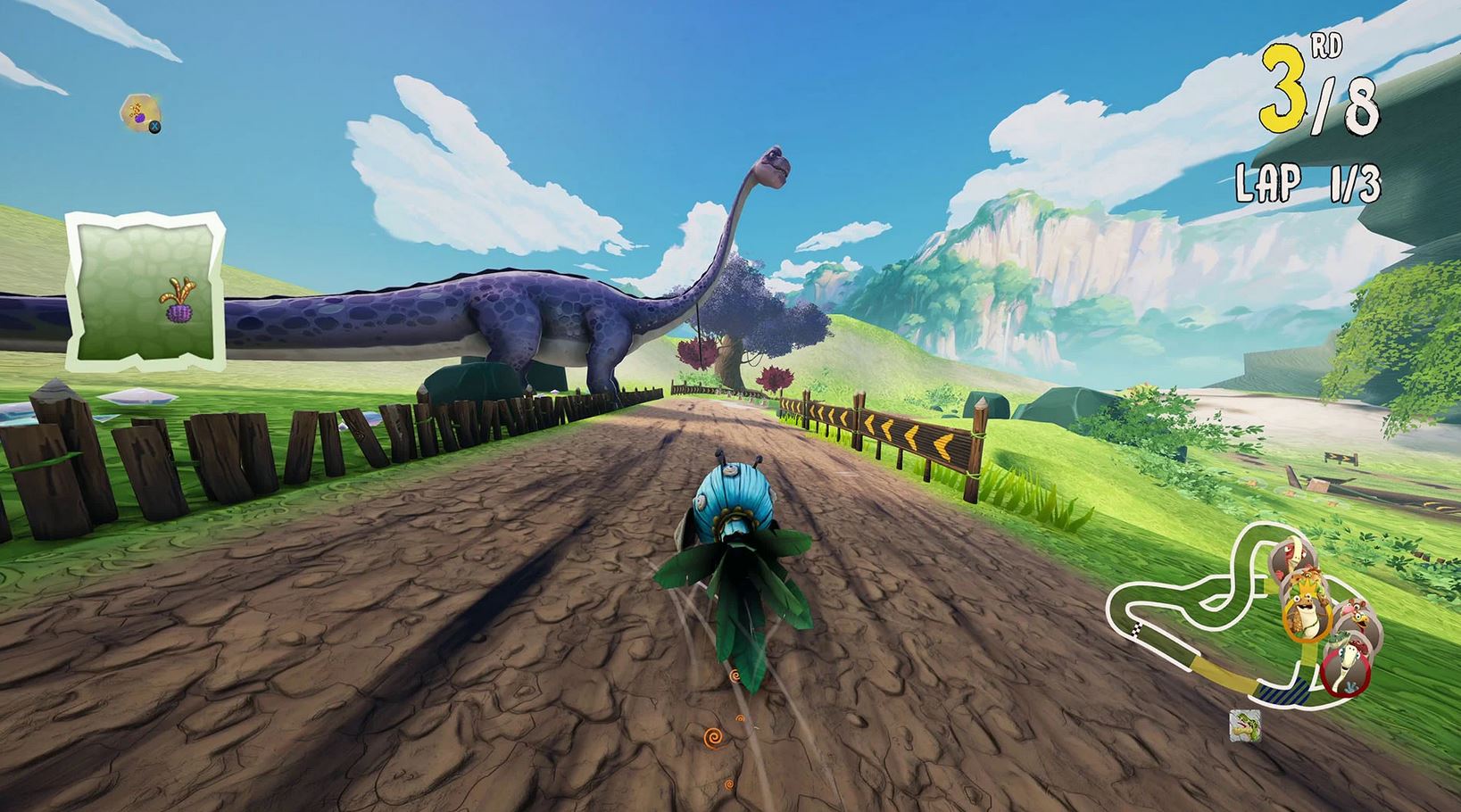 Graphically and as mentioned, Gigantosaurus Dino Kart has this real Saturday morning cartoon vibe to it like the TV Show and looks quite colourful on the Xbox Series X with a super smooth frame rate. Characters are well animated and there are a few special effects here and there, including reflective surfaces. Further, the voice acting suits the kid friendly premise as do the audio cues and soundtrack. All in all, a well presented game on the Xbox Series that will resonate with younger gamers.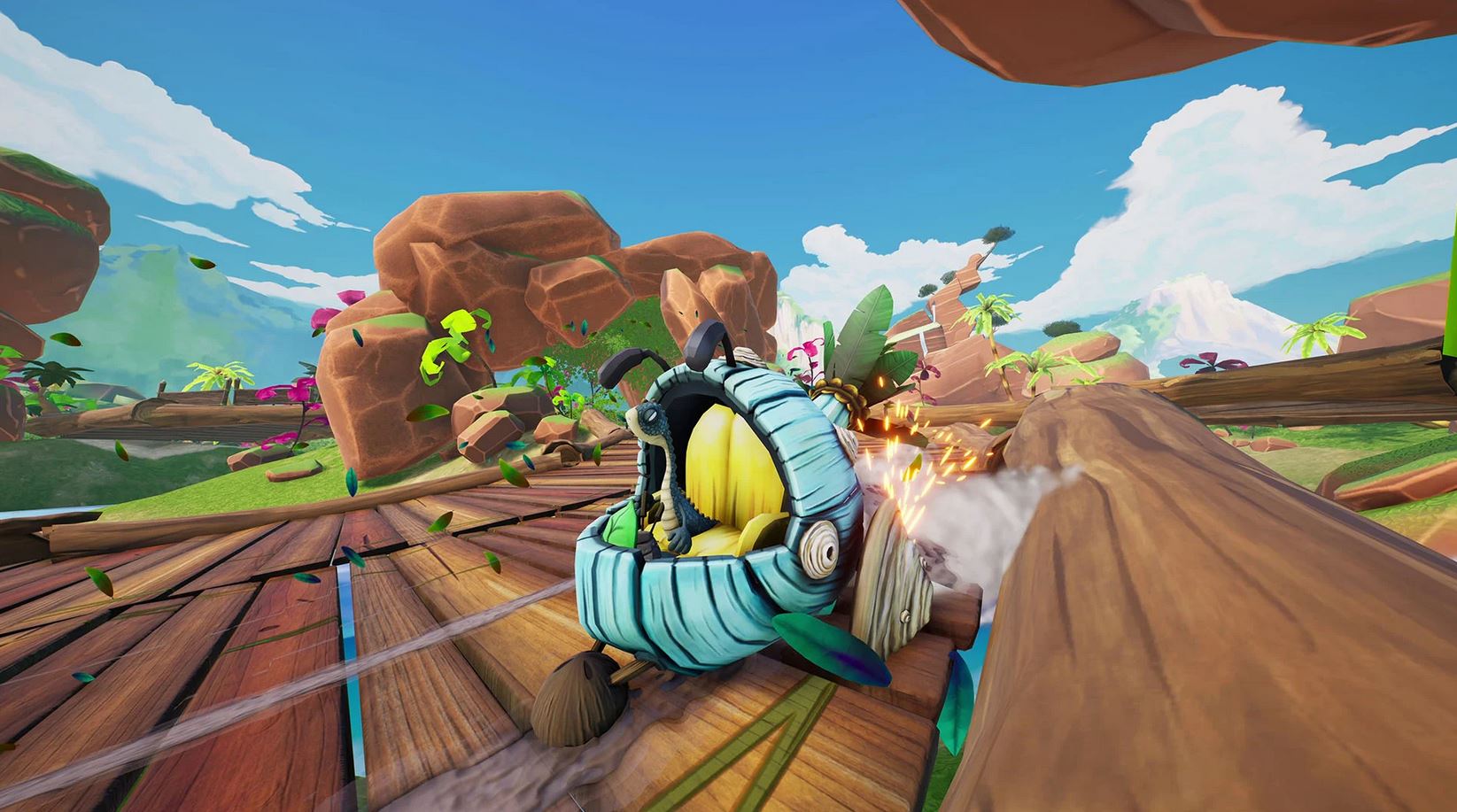 Final Thoughts?
In the end Gigantosaurus Dino Kart ticks all the right boxes for a game aimed at younger players. Not only is it well presented but it plays quite well on the Xbox Series X and more importantly is a great local multiplayer experience.