Hardware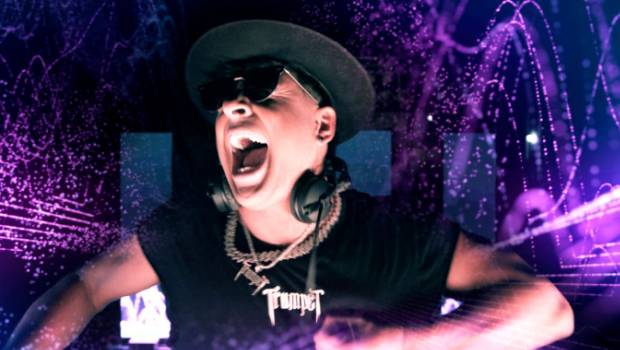 Published on October 8th, 2020 | by Andrew Bistak
GIGABYTE Technology recruits Timmy Trumpet to champion the latest INTEL Z490 AORUS Motherboards
GIGABYTE Technology – an industry leader in high-performance computer hardware – has teamed up with multi-platinum Australian DJ and producer Timmy Trumpet in a campaign to promote their latest Z490 AORUS Motherboards – powered by the INTEL® 10th Generation Core processor.
To highlight the power of the INTEL Z490's environmentally authentic and spatially accurate 3D audio function, AORUS partnered with Timmy and Dr. Andrew Belletty of the National Institute of Experimental Arts. A leading researcher in the field of Immersive Audio and a founding member of musical group Yothu Yindi, Belletty was appointed to mix the experimental track and test the motherboard's spatial audio capability. Wearing headphones, listeners can expect to hear stationary and moving sounds above, below and around them.
To showcase the new generation of 3D audio experience for games, the multi-sensory experiment is paired with a slew of animated projections from the upcoming action video game 'Outriders'. The new game title comes from publisher Square Enix & the newly independent studio 'People Can Fly' – also known for their work on the Gears of War series & Fortnite.
CLICK HERE TO WATCH THE CAMPAIGN VIDEO
Typically synonymous with hardcore gamers, GIGABYTE have boldly taken the AORUS brand to the mainstream, showing that high performance computer technology is no longer niche.
"It's clear now, especially with the advent of COVID-19, that more people need ultra-performance from their computer. We've honed in on electronic artists in the music industry to showcase the excitement and fun that comes with building your own computer, and the value in terms of price to performance – we can't wait to start exploring more categories in 2021" said Alex Ciobanu, Marketing Manager for GIGABYTE AU.
Boasting extreme power design, unparalleled performance, advanced thermal solutions, next generation connectivity and hi-fi audio, the GIGABYTE Z490 AORUS motherboard checks all the boxes for gamers and music producers alike. The 100% digital controller, new Tantalum Polymer Capacitors Array, and additional 8+8 Solid-pin CPU Power Connectors offer incredible precision and stability in delivering power to the motherboard's most power-hungry components, allowing enthusiasts to get the absolute maximum overclocking performance from the new 10-core 10th Gen. INTEL® Core™ processors.